IC Board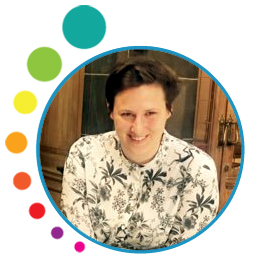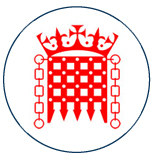 Rachel Williams
Diversity & Inclusion Lead | The UK House of Lords
Rachel is an experienced Inclusion and Diversity professional, currently leading the I&D agenda for the House of Lords. Part of her role has been to design and deliver the House's first I&D strategy, which is already proving to be driving significant culture change within the House of Lords for both its employees and the House's Members.
Previously, Rachel worked in the financial services arm of EY (Ernst and Young), where she worked on projects such as the firm's first BAME development and retention programme. Rachel started her career in inclusion in a consultancy role at Inclusive Employers advising private, public and third sector organisations nationally, designing various diversity and inclusion initiatives and culture change projects.
Rachel is an avid sports fan and frequently experiences the highs and lows that come with following Preston North End.
---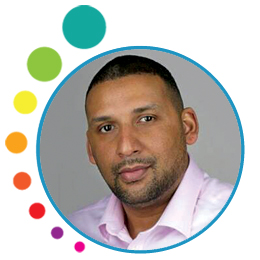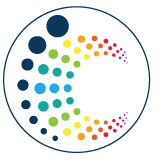 Paul Sesay
CEO/Founder | Inclusive Companies
Paul Sesay is the Founder and Chief Executive Officer of the Inclusive Top 50 UK Employers, National Diversity Awards, Excellence in Diversity Awards, The Diversity Group and events company I Spoil U Media Limited since 2006. Paul's business acumen has mainly been with a social focus.
With over ten years worth of experience within the Diversity, Equality and Inclusion sector, Paul has worked with some of the largest organisations in the world on their diversity and inclusion profiles.
He has also worked within local communities to help people from various backgrounds to achieve and empower disadvantaged groups throughout the UK. Paul's initiatives have helped many thousands of organisations and individuals get recognised for their hard work and dedication to diversity.
---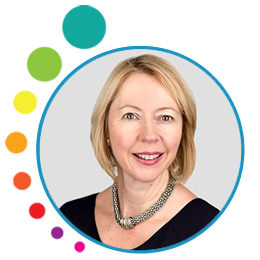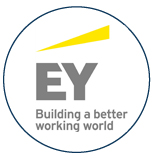 Sally Bucknell
Director, Diversity & Inclusiveness, UK & Ireland | EY
Sally Bucknell is a thought leader and agent for change on the diversity and inclusion (D&I) agenda in UK business. She advises the leadership team at global professional services firm EY on how to accelerate parity in the workplace.
Sally has driven EY's approach on D&I, which is firmly regarded as core to the firm's strategy. EY believes different perspectives, shared in an inclusive environment, creates commercial advantage and will help the firm to respond to the fast pace of change in the workplace of the future.
"We've seen first-hand how working in more diverse teams improves performance and client satisfaction. Our people tell us they're happier and more productive when they are free to be their true selves at work," says Sally.
During Sally's 16-year tenure at EY, she has introduced some ground-breaking initiatives focussed on supporting women and BME (Black and Minority Ethnic) professionals achieve their ambitions. She has also led the charge on what she believes is the 'game changer' on this agenda – inclusive leadership training for business leaders - that challenges the culture of the workplace.
A flexible working advocate, Sally works at EY four days a week. She is also a member of Keele University Council and a supporter of Northern Power Women – a forum set up to connect and showcase role models in the North of England. She also mentors entrepreneurs through EY's independent charity, EY Foundation.
---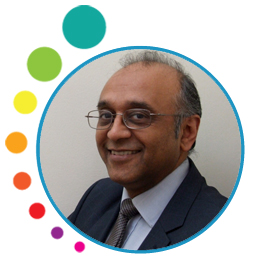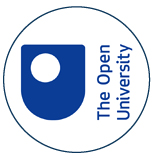 Jiten Patel
Head of Equality, Diversity & Inclusion Rights | The Open University
A company director and currently the Acting Head of Equality, Diversity and Information Rights at The Open University, Jiten's background is in Financial Services. He continues to make a significant impact through his passion for D&I. He has designed and delivered impactful strategies, leadership mentoring programmes, and D&I courses and workshops. Specialising in 'Positive Action' and mentoring, Jiten delivered pioneering diversity training to all staff at the National College for School Leadership and a range of organisations including the Civil Service. Some 30% of participants of his cutting edge 'Aspire' programme, aimed at women, ethnic minorities and disabled people, have made career related moves attributed directly to Aspire. With 20 years' experience, influencing many organisations and individuals as head of diversity and as a diversity strategist and practitioner, in May 2016, Jiten will be launching his new book, "Demystifying Diversity", which has already received some excellent feedback from experts in the field.
---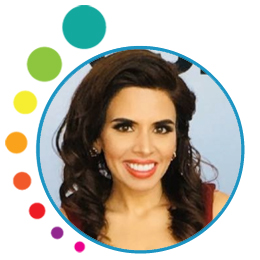 Dr. Bijna K. Dasani
Bijna has a robust track record of delivering strategic, innovation and complex transformation successes for global Financial Services firms, across products, asset classes and markets. Bijna influences to deliver and builds high performing teams.
Bijna serves the Boards of CIO Net, the IPQC CDO Exchange Series, and the Inclusive Companies Network. She is a FinTech Mentor and films videos on Mentorship, Leadership & Technology; she's a co-presenter for the Women in Business TV series.
Bijna is a Fellow of the Royal Society for the encouragement of Arts, Manufactures and Commerce (RSA), a Leadership Fellow at St. George's House, Windsor Castle and an Associate Member of Oriel College, University of Oxford.
Bijna advises and advocates for a diversified portfolio of Business, Data & Technology, Social Impact, I&D causes. She has spoken to global audiences (37+ countries) at Millennial Board London, Deloitte, Edinburgh DataFest, Amazon, Sky, IPQC CDO Exchange, Lloyds Banking Group, University of Oxford, Imperial College London, De Montfort University, Appway, CIO NEXT, Bloomberg and other. She serves as a Host / Judge / Speaker for a portfolio of events and awards.
Bijna has been recognised for her contributions with an Honorary Doctorate by De Montfort University (2018), the Lloyds Banking Group Ethnicity Role Models List (2018) and by felicitation at the House of Lords (UK), at the NRI World Summit (2017) for 'making India proud'. Bijna is credited as one of the Top 50 Visionary Young Leaders in Business, by Henley Business School (2017), one of 35 leading British business women under 35, by Management Today, Accenture and The Telegraph (2015) a Rising Star by We Are the City (2013) and has received recognition with nine further honours including the National Diversity Awards (2012) and the Asian Women of Achievement Awards (2010). Bijna is also the International Women's Day Young Achiever of the Year (2006).
---
Donna Herdsman
Donna has over 29 years experience as a management consultant and as an Executive having worked for and with both UK and overseas Public and Private Sector organisations. She has worked for the London Borough of Lambeth (Accountant), PricewaterhouseCoopers (Director), IBM (Executive Partner) and Hewlett Packard Enterprise (Client Director), and Rullion (EMEA Partnerships).
As an Executive Partner in IBM's Global Business Services, Donna was also the Chair of the Ethnicity Leadership team and a Member of IBM's UK and Ireland Diversity Board.
Donna has an Advanced Diploma in Strategy and Innovation from Said Business School, Oxford, a Business Studies Degree, from South Bank University and is a qualified accountant (Chartered Institute of Public Finance and Accountancy).  She has worked in the UK, the rest of Europe (Italy, France for example) and Africa (Mozambique and South Africa).
Donna is an award winner, recognized as one of the Upstanding 100 BAME Executives in US, UK and Ireland (May 2016) and the First Women Mentor of the Year Award (June 2017).
She is passionate about developing other people via mentoring/coaching and speaking at business, social enterprise and charity events (LSBU; House of Commons, EU Brussels; Inspirational You) covering career management, importance of diversity and inclusion to attract talent and drive business growth. Donna is also an EMpower role model,  has been featured in Public Finance and Accounting for her achievements (November 2016) LSBU on the importance of Leadership in Transformational Change (April 2017) Empower on role models(June 2017) and Precious On-Line on Leadership (October 2017)
Donna has been a judge for the Black British Business Awards, since it's inception in 2013.
---