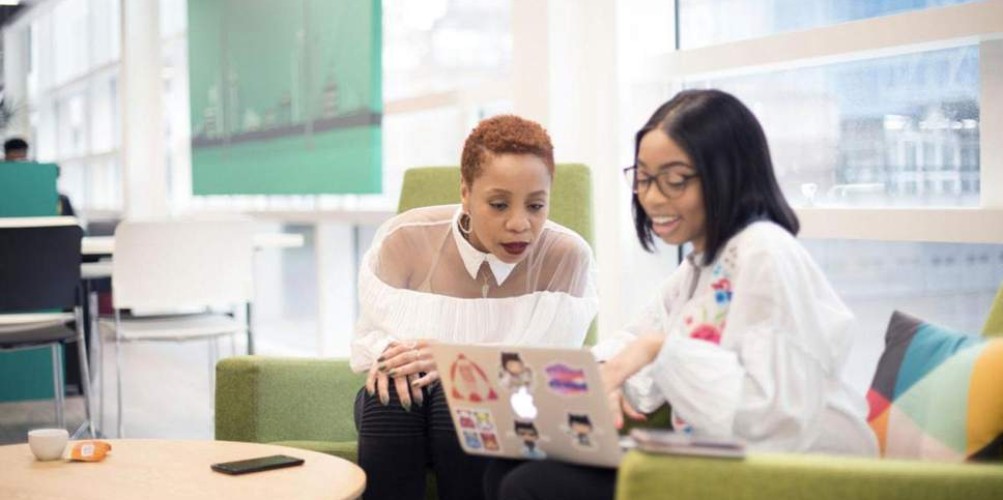 Google has put £200,000 into Colorintech to improve diversity in the tech industry
Colorintech will use the grant to launch a career accelerator programme for BAME students and professionals.
Google's philanthropic arm, Google.org, has given Colorintech £200,000 in grants to help grow its diversity in tech programmes.
The non-profit, which launched in 2016, is focused on encouraging more people from black and ethnic minority (BAME) backgrounds to gain careers in the tech industry.
According to Colorintech's research, only four per cent of the UK's tech industry are BAME, and just 2.6 per cent of UK tech board members are from diverse backgrounds.
The grant from Google.org will allow Colorintech to reach 10 times more people from these backgrounds. For instance, it hopes to use the money to launch a career accelerator program that will reach over 3,000 students and professionals.
Speaking about the grant, Colorintech's co-founder Dion McKenzie said: "We are excited to partner with Google who share our vision of making the innovation economy more inclusive. Their support more than doubles the size of our programs and will allow us to help thousands of ethnic minorities looking to enter the tech workforce."
McKenzie's co-founder, Ashleigh Ainsley, is an ex-Googler himself. He said: "In partnering with Google, we'll be able to provide a substantial range of opportunities to ethnic minorities who want to enter the industry. Google's grant enables us to really scale our impact and further our mission to make the UK technology community a more inclusive place."
It's great to see a major tech company like Google supporting the work of a London-based non-profit, particularly when it comes to diversity.
As per Google's US diversity report released earlier this year, 53.1 per cent of the Google workforce is white, 36.3 per cent Asian, 2.5 per cent black, 3.6 per cent Hispanic and Lantino and 4.2 per cent multiracial. The mark has barely moved since 2014 when only 9 per cent of employees came from non-white or Asian backgrounds.
The tech giant has also struggled with controversies such as the James Damore memo, when a then-Google engineer argued that biological differences accounted for why there were less female engineers. He later filed a lawsuit alleging that the company was discriminating against white men and conservatives.
Grants like this will help Google to move on from this damaging moment in the company's history. Stuart McLaughlin, senior research manager EMEA at Google.org, said: "We're excited to support Colorintech in their important mission to support greater diversity in the workplace. They have already made impressive progress in their work and we hope that this grant, together with Google volunteers, will help them reach a wider audience across the UK."
McKenzie's reason as to why we need more diverse backgrounds in tech is simple. "If you want to get to unicorn status, a company valued at over $1 billion, then you need a product that is going to help millions of people, even billions," he told the Standard.
"When you're building products for a global audience, you need to have that represented in your company because otherwise how are you going to know different nuances from culture and backgrounds?"
Source – Standard . co . uk