Insurance diversity pledge finds support from BLM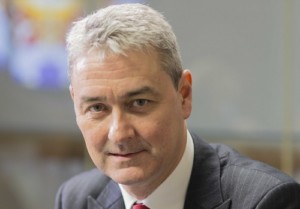 The Inclusive Behaviours Pledge has welcomed another signatory, and it's said to be the first from legal circles.
Set up by Lloyd's of London and Zurich to promote diverse, inclusive, and tolerant practices across the insurance industry, the initiative is supported by the likes of Aviva, AXA, Brit, Chubb, CNA Hardy, Direct Line Group,Hiscox, JLT, QBE, RSA, The Ardonagh Group, and Tokio Marine Kiln. Now insurance risk and commercial law firm BLM has come onboard, joining over 100 organisations.
Describing itself as the first law firm to sign up, BLM has committed that its people will be treated not only with respect, courtesy, and dignity but also in a manner free from discrimination and objectification.
In addition, its partnership has pledged to ensure that the firm has a clear procedure for reporting any inappropriate or discriminatory behaviour and that there are significant repercussions for perpetrators.
"The insurance industry, much like the legal sector, has come a long way with regards to diversity and inclusion," said BLM senior partner Matthew Harrington. "For us, ensuring we have a diverse workforce isn't about ticking a few boxes; it's much deeper than that. It's about creating an inclusive workplace which reflects the diverse nature of the communities in which we work.
"Committing to becoming a diverse workforce will not only help us to attract the best talent who bring with them diverse ideas, but it also shows our existing workforce that we're working hard to deliver on our commitment. We know that embracing difference contributes positively to a flourishing workforce and, in turn, will help us to deliver on business growth."
BLM is part of the 2018 Inclusive Top 50 UK Employers list by Inclusive Companies.
Source – The Insurance Business Magazine . com