Raj Tulsiani has been shortlsited at the 2018 Inclusive Companies Awards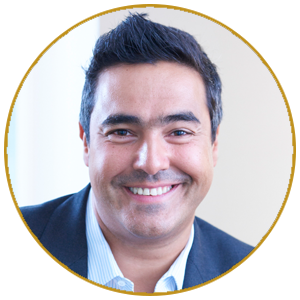 Raj Tulsiani, CEO and co-founder of Green Park has been nominated for The Diversity Champion Award: Private Sector at the Inclusive Company Awards 2018, one of the UK's most anticipated diversity awards celebrations.
The winner will be announced the 15th of November 2018 where a host of diversity leaders will gather to honour British Diversity and celebrate the phenomenal achievements of individuals who have demonstrated an outstanding devotion to diversity, equality and inclusion.
Raj Tulsiani is one of the UK's most prominent figures in executive search and interim management and a leading voice on executive and boardroom diversity. With over 20 years' experience specialising in diverse talent, Raj is changing the face, minds and cultures of the UK's leading public, private and third sector organisations.
As Co-Founder and CEO of executive recruitment consultancy Green Park, Raj has set a new benchmark for the recruitment industry in consistently attracting diverse groups of appointable candidates. Promoting and implementing diverse and inclusive recruitment practices and proving that it is possible to widen the gate without lowering the bar, Raj campaigns for improved standards within the recruitment industry and calls for organisations to demand more from their suppliers.
The awards have led the way in commending the exceptional contribution to the workplace made by inclusive companies and pioneering employees and is supported by the likes of Bloomberg, PwC and Mott MacDonald.
Paul Sesay, CEO of the Inclusive Companies Awards said, "In difficult and challenging times, using the talent of a diverse workforce is more important than ever. Considering the diversity of your workforce and fostering an inclusive working environment can bring business benefits and provide a market advantage."
"This tough climate has led us to take a fresh look at how we can promote employers that lead in their business case for diversity. We are thrilled to showcase those that celebrate diversity throughout the whole ethos of their corporation".
Raj Tulsiani, CEO of Green Park, comments: "It is an honour to have been nominated for this award, which is really a recognition of the efforts of the whole Green Park team, their hard work and commitment to changing how organisations think about talent. I believe the recruitment industry is unique in its ability to contribute real and valuable change to the UK's workforce diversity and we will continue to strive to raise the bar and industry standards through our ability to present shortlists of diverse and appointable candidates."
Source – Green-Park . co . uk