Report

#InclusionSolutions | House of Lords Roundtable Report | 23/01/2018
---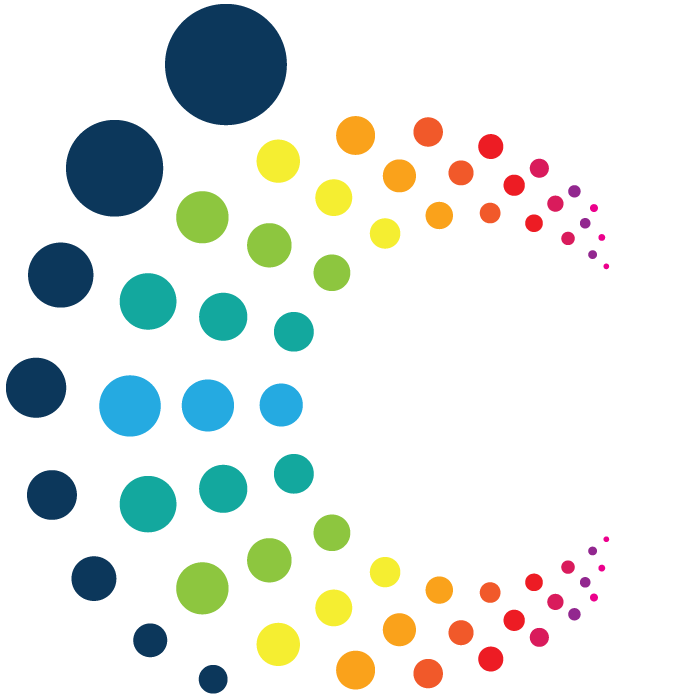 INTRODUCTION
Inclusive Companies are a premier network of employers leading in the advancement of diversity & inclusion, using a host of resources to improve organizational performance and assisting organisations on their journey to becoming fully inclusive.
Inclusive Companies inaugural roundtable meeting was held at the House of Lords in London on 23rd January 2018, titled "#InclusionSolutions". This was the first of a series of two roundtables convened by Inclusive Companies and membership organisations aimed at addressing diversity related challenges and solutions.
The objective of the publication is to inform Inclusive Companies members of the key outcomes of the discussion that took place, sharing best practice and providing solutions.
The Round table meeting brought together approximately 30 representatives from major organisations, community activists, diversity professionals and senior leaders from charity, education, public and private sectors.
This report provides a summary of the discussions that took place at the House of Lords, and the recommendations emerging from our meeting.
---
Five key topics were raised for discussion including:
Barriers individuals face when moving forward with employment opportunities and the solutions

Supporting all sectors - how to work collaboratively

Changing culture within an organisation

Community engagement

Attracting talent nationwide.
---
A dynamic and insightful conversation took place, and this report identifies key findings from each topic as highlighted by participants.
---
What barriers do individuals face when moving forward with employment opportunities, and what are the solutions?
Barriers:
There were a number of issues raised by participants during the opening discussion which focused on what barriers individuals face when moving forward with employment opportunities. Further on in this section of the report we will concentrate on the solutions suggested by participants, however, one of the first barriers that participants highlighted, identified that recruitment agencies do not always possess adequate training when it comes to assisting organisations to recruit a diverse workforce (with a specific focus on the hindrance of disabled people due to recruitment procedures being set up incorrectly) Recruiters do not always portray the message clearly enough that employers are scouting diverse talent, and often there is a pre-conceived idea that an individual cannot do the job.
It was stated that a vast percentage of disabled individuals were not actually born with a disability and that they acquire this at some point during their working life; one of the leading barriers in this case is that employers are not supporting those already employed. A businesses drive is to represent the consumer / public and with disabled people making up approx. 20% of the workforce (expected to be higher), a vast majority of companies are not representing the consumer.
There was also a strong consensus that social deprivation can affect a person's personality and interpersonal skills and therefore hinder a person's career progression. Leading on from that, unconscious bias on panels creates a major barrier for individuals when moving forward with employment opportunities and recruiters recognized that unconscious bias can create a lack of diversity amongst a workforce. A specific example of this was LV=, who hire contractors with diverse workforces and are inclined to use external talent, but then fall behind in their own recruitment.
Lack of confidence for potential candidates was identified as a key obstacle, and not just within employment; according to participants schools are not providing children with enough aspirations due to low expectations. Participants identified that confidence needs to start in the education system, and there is a large number of young people that are not in education that employers need to reach out to.
In addition, there was a clear emphasis on the lack of role models and employees across all protected characteristics within organisations, which plays a crucial role in affecting someone's development. There was a deeper mention of gender, intersectionality and LGBTQ+ role models, as well as the reluctance from employers to invest long term in candidates due to hassle and expense.
Furthermore, it was suggested that there are pockets of opportunities available for various job roles but the barriers faced by many candidates and employers is that potential talent is not aware of them. The pipeline is there, but people are not consciously focusing on looking for the broadest scope of talent. Additionally, although organisations can adhere to the correct recruitment procedures, the culture within the organisation is not always right and therefore candidates are destined to fail.
Solutions:
Following on from the barriers that individuals face when moving forward with employment opportunities, a variety of solutions where brought to the forefront by participants. Firstly, ensuring that recruiters are properly trained. By making this training mandatory it could prove to have a positive impact on organisations nationwide. Training is a key element and it is therefore vital to equip all staff with the necessary resources to make them feel educated surrounding different cultures, backgrounds, and beliefs.
One participant is actively helping inclusive employers attract talented disabled individuals through their organisation Evenbreak, whilst also helping disabled jobseekers find work with employers who will value their skills; they suggested that employers review what needs to be done before exclusive recruitment processes are implemented.
With unconscious bias being raised as a prominent obstacle for potential candidates, participants suggested organisations should carry out training that incorporates unconscious bias. A great example of how this has been successful was Hampshire Constabulary – all employees are provided with unconscious bias training, and potential candidates are asked questions surrounding advanced autism and anxiety etc which led to a diverse intake of police officers. In order to increase levels of diverse applicants applying for vacancies, Hampshire Constabulary also decided to remove the requirements that applicants had to obtain a Language A Level. In replace of this, the force interviewed candidates that could fluently speak their native tongue which in effect saw a surge of candidates from BAME and diverse backgrounds applying for jobs.
Nielsen also recognised they were losing applicants due to unconscious bias, and therefore implemented blind interviews. This meant that employers knew nothing about the job seeker's ethnicity, gender, age, or educational background when they came to review their application. Although Nielsen recognized there is still bias to overcome, this has proven to be successful with teams progressing. Participants also observed that organisations need to look at what stage of the process applicants are dropping out in order to identify and tackle those particular barriers. As well as this, it was suggested that organisations should build strategies that focus on long term change and prevention, rather than cure to target intentions.
In addition, apprenticeship programs were identified as an effective solution to offer real opportunities and break young talent through. It also helps to bring talent to the industry, outsource recruitment and utilize a top down approach, which was recognized by participants as working effectively when carried out properly at the right level.
'So You Wanna Be In TV?' was founded in 2009 in the community with the organisation instantly recognizing the lack of social mobility, and lack of processes to know what the industry and community were looking for. By bringing the industry to talent they were able to register 3,000 people to the programme.
Moving forward, procurement was mentioned as a key theme and discussed as something that needs to be taken seriously, with procurement decisions affecting diversity & inclusion. House of Lords (HOL) identified that since checking with contractors, suppliers and clients and sharing best practice surrounding D&I, change has been visible through looking at what extra things organisations can do. A great example of this is that House of Lords are working with a construction company that employs young black female apprentices, therefore creating a knock on effect. A specific barrier affecting HOL was the perception of what type of person works at the chamber, thus attracting talent has proven difficult. Branding was recognised as an important factor in challenging these perceptions, and a solution was created with the development of a concept called 'PANTS' – People Are Now The Story.
Thomson Reuters invited people to partake in roundtable dinners to ask what their perceptions were of the Thomson Reuter's brand so an open and honest discussion could take place, and solutions could be identified. In addition, Thomson Reuters had 60 diverse employers participate in leadership programmes, with an emphasis on mentoring.
Yorkshire Water also had success with development programmes, with the Female Development Programme in particular being a good example of an initiative that has increased diversity within the organisation, with 50% of applicants going onto leadership roles. This has now been expanded to carry out BME & disability development programmes. It was also suggested that a central budget pot for teams ensures a fair investment in D&I initiatives.
The Open University implemented and delivered positive action programmes for female, BAME and disabled employees, with 30% of staff achieving desired career related moves and circa 20% achieving this within 2 years of completion.
Development days and employee resource groups (ERG's) were at the centre of this discussion as key solutions. Zurich recognised that they weren't gaining traction at the speed they wanted in terms of recruitment, so utilized their internal networks to promote all vacancies to members which resulted in an increase of applicants from a diverse talent pool. They did this by having senior members of their networks write newsletters and publish vacancies every month.
Hampshire Constabulary arrange monthly meetings around the equality and diversity agenda and utilize this time to include an educational element of the meeting. They showcase a video clip with a heavy focus on inclusion and allow attendees to engage in a discussion which ultimately sows the seed for people who may not necessarily have an interest in inclusion, to think about it. Another successful programme is their reverse mentoring initiative, where constables and senior leaders have the opportunity to ask about the various challenges they face.
Furthermore, attending recruitment events can have a positive impact on a company's talent pool, with participants identifying the need to do more than view CV application forms, and address individuals face to face. This is also a great way to instill confidence in potential candidates by having representatives from different backgrounds in attendance. Participants summarized the discussion by claiming not enough companies are engaging with candidates and communities, and a more proactive approach will no doubt have a positive effect.
Supporting all sectors – how to work collaboratively
There were a number of valid points raised when discussing supporting all sectors and how to work collaboratively. The discussion focused on the challenges that companies face when working with other sectors, as well as participants offering examples of how their organisations have successfully collaborated with other industries.
Participants recognised that collaboration is centered on organisations sharing best practice and in most cases; organisations are willing to share best practice so that companies can gain deeper knowledge and understanding within the diversity field. However, it was also noted that some employers are reluctant to share their USP and this can prevent them from collaborating with others.
Interestingly, participants found that people often spend too much time challenging bad practice and not enough time celebrating what actually works, or focusing on enabling companies to celebrate what they are doing well, thus hindering companies from collaborating. However, others stated that organisation's need to be open about what doesn't work, and be honest about what has failed so that other organisations can decide what do to with the presented information. Participants recognised a strong need for organisations to utlise their own employees in order to help others that are not doing as well as they should be.
An issue identified by participants was that the challenge faced by those leading in this area, is that people who are willing are often called upon excessively. Therefore it is crucial to assess where the greatest need is, and to distinguish where to challenge efforts accordingly. As well as this, it was claimed that employers shy away from dealing with local schools and colleges, and potential disabled candidates don't have links to employers which is proven in the statistic that there are less than 10% disabled employers.
'So You Wanna be In TV' provided an example of how they started in TV, and have been able to expand into tech and creative industries due to collaboration. This led participants to highlight that branding is key across all sectors and organisations must bring creativity to attract different talent and look at how they address people. For 'So You Wanna be in TV', storytelling came after branding and using videos was a much more time effective way to engage with the community, with social media being prominent in younger peoples social interactions and having a vast reach. However, despite there being a strong consensus that online presence is vital to collaboration, it was suggested that meeting face to face with target audiences can have a real impact on community engagement and making children believe in the process.
A solution offered by Microlink, an organisation leading in the field of Assistive Technology, is to showcase, through technology high powered role models in important roles, thus reaching wider into communities.
Participants distinguished that there is a major opportunity for collaboration around supply chains, and providing suppliers with a chance to gather and discuss what they are doing to increase levels of diversity – organisations need to find the opportunities available to continuously share best practice.
Another valid point raised was that although large organisations implement and deliver impressive work across the diversity and inclusion agenda, smaller organisations, particularly up North, need more help. The solution suggested was to create more opportunities for large organisations to connect with smaller organisations so that progression can be made. It is important to have platforms of open conversation to be honest about what organisations may not understand. Build and expand on those relationships and provide practical solutions that don't have to cost money.
The House of Lords shared a great example of how they collaborate with other sectors, hosting an annual 'Networking the Networks' event. Once a year networks from across the UK are invited to participate in this event and attendees discuss what they have done over the year, highlighting what has and what hasn't worked. When setting future strategies, this event has proven to be extremely valuable.
Changing Faces – a charity that supports people who are visibly different - recently collaborated with Specsavers due to an incident in one of their shops. The company had not delivered any formal training that touched upon visible difference and Changing Faces helped them with language, terminology and made them more aware of this issue. This helped Specsavers' workforce immensely and is a great example of a successful collaboration between different sectors.
In addition, Thomson Reuters hosted a conference for students aged 13-14 and organised an array of speakers to open up about their journeys and careers paths. The conference was designed to highlight various industries and showcase diverse speakers, highlighting to young individuals the barriers that they faced, how to overcome those barriers and how to reach their desired careers; an effective and successful way to showcase other sectors and engage with younger generations.
Yorkshire Water employees gather quarterly to share best practice and have implemented a talent programme which allows employees to spend a day with different businesses. Yorkshire Water are also members of the Apprenticeship Diversity Champion Network along with many other businesses across various sectors that meet on a quarterly basis to share best practice, with the overall aim to increase diversity in apprenticeships.
Participants concluded that the Inclusive Top 50 UK Employers website be utilized as a portal to share best practice and enable others to access resources that are available online. The challenges presented are people can often lack aspirations in smaller communities and are not aware of the many opportunities available, whilst employers have a difficult job of recruiting people from all sections of society; having one place where employers can share jobs will make them more visible through such a portal.
Changing culture within an organisation
Changing Culture within an organisation can pose many challenges, especially if there is hope for sustainable culture change. During this discussion, there was a strong consensus from participants that the changing of goals and targets within an organisation can prove challenging when trying to embed culture change.
First and foremost, participants expressed the need to gain the understanding of everyone within an organisation of the need for a culture shift. Senior leaders need to observe what talent is like externally in order to shift targets, and it's vital for employees to be provided with a common language.
A main focus of this discussion was data; data is behind everything. It is critical for organisation's to get buy in from the top otherwise cultural change won't happen. A solution to this is to make it a performance agenda so that everyone cares. Making sure it's a reality on the shop floor was recognised as crucial for cultural shift – companies can tick all the boxes and talk a good story but if it's not a reality then it will fail.
Nielsen created the BE YOU campaign so that employees felt they could be themselves at work. Talking to associates on the shop floor, giving them a voice and making them aware of ERG's was vital. Asking them the question 'Can you be you?' drives culture from the top.
Yorkshire Water has been able to measure their culture through focus groups, asking employees for anonymous feedback from internal surveys and pairing them with data – meaning they have case studies with voices coming through and numbers to measure the culture. A more detailed survey is now in implementation using wider engagement to help shape an action plan. Feedback from colleagues suggested that they feel they're being listened to and surveys have now been implemented bi-annually so change can happen faster. Disability statistics on Yorkshire Waters HR database previously reflected 1% of employees had a disability, however, due to the feedback from the survey this percentage has increased to 7%, with 50% feedback rate from all employees.
According to participants return on investment is important, but companies need to realize that business benefits come after. This was the case for Microlink when they worked closely with Lloyds Banking Group and were able to establish a 30-50% improvement, and 1 ½ day gaining in staff attendance. Once you fix the problem, results will follow.
Mott MacDonald followed suit, crediting metrics being embedded into business strategy as a catalyst for change. Having metrics helped to engage stakeholders, and made it a business issue for people who aren't looking at it from a D&I perspective. It is crucial to invest time one-on-one with key leaders to assess what needs to be done, and at what stage of the journey the organisation is at – ensuring this is tackled as a group.
Riverside utilized their BAME network to create an event that engaged their CEO with employees. It was the first time dialogue had been opened to discuss different ideas and how employees felt in their role, specifically BME employees who claimed they had never been promoted compared to their white counterparts who had been employed at the organisation for shorter periods of time. Their CEO wasn't aware that these views existed because the opportunity to discuss such an issue was never presented. It is imperative that senior leaders, executives and CEO's create those opportunities to engage with colleagues in an open and honest format to progress.
Zurich planned and delivered a BAME International Women's Event which brought awareness to the challenges faced and joined communities together. As a result of this, Zurich collaborated with EON on a speed mentoring event consisting of 20 executives and 60 high potential performing women being exposed to executive networking. Participants felt that once that box is ticked, change becomes slow and employees have to force the hand of the business. The general consensus from participants was that employee resource groups are getting incredibly stronger and are an artifact of change, which is gaining more traction from executives. The challenge then is to ensure executives make themselves responsible and not pass responsibility to other teams and areas.
Furthermore, participants debated whether many of these solutions motivate behaviour but not necessarily culture change. However, a strong consensus agreed that if people believe that executives are going to carry out what they promise, then culture will change. According to participants leaders are accountable, and it's important to not try too hard to convince the naysayers. Use data to highlight opportunities and identify the people who are on board, letting them prove that it works. It was suggested that finding pockets of an organisation where you can make quick change is essential to creating something new and exciting.
During this section of the report, participants discussed community engagement, whether organisations are doing enough and how companies can develop sustainable relationships with the community to attract positive change.
Firstly, participants identified that community engagement is key to giving people confidence and organisations should be doing more in this space. It became clear that an obstacle faced by large organisations is the lack of clarity over who is responsible for engagement online and with communities. Many companies recognised that this is often a grey area, with the role being assigned as a secondary commitment.
Community is often referred to as the local community, but participants recognised the need for organisations to address the wider community. Schools were a prominent topic of discussion with participants identifying a problem with guidance in schools and incorrect information being delivered. Starting to give children an idea of what jobs look like is considered a major challenge, and school isn't always enough. A solution provided was to develop a central portal for schools and children to find jobs and view video content. Multimedia is a useful platform, but it needs to be structured to ensure engagement with children.
Participants discussed the benefits of engaging offline and the advantage of engaging face to face, using online resources further into the journey. It is vital to listen to both sides and get community and commerce communicating.
The Open University thought practical in their approach, targeting areas with diverse populations where students didn't have aspirations and inviting them to the University. For many, it was the first time 8 and 9 year olds had visited a University, which was now in their grasp. An effective long term strategy to build on.
Sky invited students to engage with their company and learn about TV Production, but the challenge was converting these experiences into real employment opportunities. In order for this to be successful, there was a strong consensus that companies should partner with organisations within the community to help attract a wider pool of diverse talent, bringing companies to the community to access that tunnel.
Zurich has implemented Zurich Community Trusts with each region having a Zurich Cares Committee, as well as a schools programme around financial services. Zurich's Careers Week allows speakers to share inspirational stories and they invite children to their city offices to present back to them. In addition, the company has increased the 1 ½ days allocated volunteering time to 3 days a year, allowing employees further opportunities to engage with the community. This has been outlined as an objective in the 'Zurich Cares Philosophy' and provides employees with the chance to work towards a bonus scheme.
Looking beyond schools and young people, participants identified other community engagement initiatives with the House of Lords providing a key example. After recognizing low LGBT statistics, they came up with solutions to engage with the community as seen from the House of Lords. As well as attending and having a presence at Pride, they lit up the Palace of Westminster, but also commercialized this by asking whether their products reached diverse communities. In response the House of Lords created a range of palace tours including an autism friendly tour and LGBT tour, making their products attractive to other communities.
Hampshire Constabulary hold family days for police officers and staff. Hampshire Constabulary have previously hired henna artists, steel drummers and had someone teaching basic sign language. Feedback from staff was that this created a great community feel and it made diverse employees feel more included.
The Open University held a collaborative movie night showcasing the film Moonlight. Friends and families of staff members were invited, which is a great way to create engagement.
Thomson Reuters created and released videos surrounding terminology and what other people find acceptable. For instance they asked the question, 'what do you call a black person?' Some people disagreed with this being a work issue, and others praised the company for bringing dialogue to the topic. It garnered over 2,000 views and overall it created a lot of engagement.
With many companies providing effective solutions to creating engagement with various form of communities, participants expressed the importance of recognising gaps in the market to influence change.
Attracting Talent Nationwide
People across the UK need a strong local economy, generating good jobs and improving living standards. Although major corporations are moving significant parts of their businesses from London to UK cities further north, there is still huge gap between London and other parts of the UK with investment outside of the capital lacking. This conversation looked at how employers can reach talent nationwide, the barriers that companies face and the solutions.
Opening the discussion, participants recognised that there are masses amounts of talent across the nation, but attracting and retaining talent is a challenge, identifying salaries and difference in environment as a barrier.  In general, the capital offers more job opportunities, with those working in the city earning significantly more than other parts of the country. Geography can also be an issue with people's desire to stay close to their families hindering career progression.
A strong consensus agreed that companies need to be doing more to attract talent in other parts of the country, with isolated communities unaware of the opportunities available or unable to envision working for major corporations, believing this goal is unreachable.
The discussion also focused on pulling away from the misconception that people have to be physically present to be successful in a job role. Evenbreak's reason for existence is their ability to tap into the disabled talent pool, with all of their employees working from home remotely. Companies need to recognise the diversity of each protected characteristic and the different interests of people, giving candidates roles that are identifiable. Participants emphasized that organisations can't have a one size fits all mentality, and need to look at engaging in different ways.
It was recommended that employees should embrace social media and be aware that there is flexibility for communication. However, employers need to send out a clear message on their branding and be apparent with what their guidelines surrounding flexibility are. In addition, companies should change the way a job is advertised to ensure individuals external to their organisation understand the language that is used.
According to participants branding attracts people from the offset, with potential candidates attracted to a company before even seeing what the job specification is – perceived culture and brand will attract talent.
Attracting people comes from the perception of organisations. Organisations need to work harder to identify the reason why candidates are not applying for positions. Channel 4 is great at attracting diverse talent because people know them as an inclusive employer due to successful branding and marketing campaigns.  Other organisations i.e. the House of Lords have to work harder because their brand is not perceived as such. Participants claimed that accessibility issues are often the reason why many disabled people don't apply for roles within certain organisations, but employers are not recognising the causes behind their lack of diverse talent; participants agreed that change can only come when employers start to ask themselves why they're not attracting a diverse range of applicants and identifying the route cause.
Generation success provided a great example of ways to help attract talent nationally, by developing and implementing a unified outreach programme which connected 140 people into jobs within 6 months. As well as this, 'So You Wanna be In TV' created a listening piece to engage with employers and had a 68% conversation rate.
To summarize, participants suggested that employers advertise on specialist job boards and have a presence at recruitment fairs to attract diverse talent, as well as reconsider what employers require from candidates and then asking what they're prepared to invest to retain that talent. Participants emphasized that when companies attract a diverse range of talent it's important to ensure the culture of their organisation right, and not to treat individuals as though they are diverse.