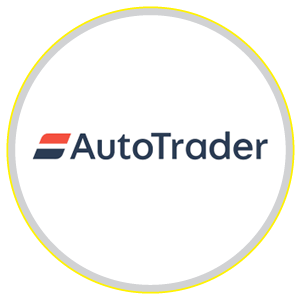 Ranked No.7 – 2020/2021
Auto Trader UK have continuously elevated their ranking since their first submission in 2018, now securing a position as the UK's 7th Inclusive Top 50 Employer 2020/21. Auto Trader Group plc is the UK's largest digital automotive marketplace. There are 10 million transactions in the automotive market each year and they are driving change in how consumers are shopping for these cars online.
To Auto Trader, leading the way is all about improving tomorrow's car market to ensure it's a fair and transparent one. One that's digital and easy to navigate for everybody. That can only be achieved if it's based on a foundation of trust. Auto Trader prides itself on being the most trusted automotive marketplace. It is the go-to destination for car buyers and has been for over 40 years. A robust submission showcases that Auto Trader have become a destination employer for new talent and increased retention rates as colleagues have a sense of belonging and pride in their work community.
Auto Trader are one of only three FTSE100 companies to have 50:50 gender parity on their Board and continue to work hard on achieving parity throughout the organisation, including in key leadership positions. Their focus on Diversity, Inclusion and Equal Opportunities is evident throughout their recruitment stages. Auto Trader are very public and transparent about their commitments and have created a careers website and a social media strategy that showcases not only their intention but also their action to provide equal opportunities for all with a focus on under-represented groups. All new employees experience a three plus month onboarding programme called "Great Start".
As part of their on-boarding, new starters take part in the "One Auto Trader: Creating a Culture of Inclusion" two-day workshop focusing on creating a common understanding of diversity and inclusion, meeting representatives from all the D&I Employee Networks (Women's, LGBT+, BAME, Disability & Neurodiversity) and making a personal commitment at the end of the workshop that they will complete in their first year of employment. All 966 Auto Trader employees have taken part in the workshop. As a result of their revised recruitment strategy, this year for the first time Auto Trader have achieved a 50% gender split in all external offers, they have increased offers to BAME, LGBT+, Disabled and Neurodivergent candidates evident in their changes in the overall employee make up.
---
View the full Case Study as an Inclusive Companies Member
---