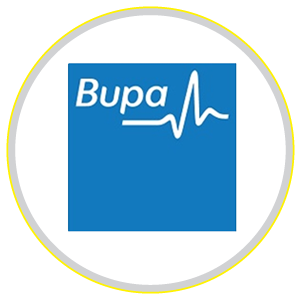 Ranked No.9 – 2020/2021
A robust submission from Bupa has seen the international healthcare group remain in a strong position on the Inclusive Top 50 UK Employers List, ranking at number 9. With over 25,000 employees and serving over 5 million customers, Bupa Global & UK is a leading player in the health insurance market, providing services including dentistry, care homes and health services. As well as services spread across the UK, Global offers international health insurance to over 450,000 customers across the globe. They're also the biggest health insurer in the UK, with Bupa UK providing cover to two million members. Elsewhere they have over 470 dental practices, 49 health clinics, the Cromwell Hospital and over 120 care homes, treating 2.4 million patients and caring for over 7,000 residents respectively.
Bupa doesn't just support diversity – they celebrate it and this message echoes across all levels and all areas. Their existing campaigns continue to drive inclusion across the business. They promote 'Be You at Bupa' and their 'Everyone's Welcome' pledge, which is now displayed at the entrance to Bupa sites across the UK and internationally. Both these initiatives act as a reminder that colleagues and guests alike are not only welcome, but encouraged to express their true selves, and set clear expectations that individualities should be celebrated.
Bupa has taken significant steps over the last year to further increase diversity. For example, their careers website is now fully accessible, removing barriers for applicants with disabilities, and they've updated their interview approach to focus on strengths over experience. Similarly, they've reviewed their recruitment process to help reduce unconscious bias and have also provided inclusivity training for recruitment teams and hiring managers, and piloted anonymised CVs. Bupa has started to trial video interviews and the use of artificial intelligence in the recruitment process– a pioneering technique designed to reduce bias and increase diversity.
---
View the full Case Study as an Inclusive Companies Member
---