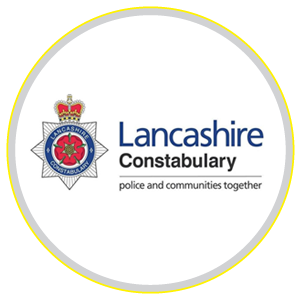 Ranked No.4 – 2020/2021
For the first time ever, Lancashire Constabulary have reached the top 10 on the 2020/21 Inclusive Top 50 UK Employers List, coming in at 4th place. Founded in 1839, Lancashire Constabulary covers some 2,000 square miles. The county has a population of nearly 1.5 million with a wide range of communities, all with varying policing needs. They have 3028 Police Officers, 2549 Police Staff – of which 277 are Police Community Support Officers and 180 Special Constabulary Officers, Police Cadets and Community Volunteers.
Their mission is 'to keep people safe and feeling safe and to be trusted, to consistently deliver a competent and compassionate service twenty-four hours a day, seven days a week'. Underpinning this is College of Policing's code of ethics which has been adopted by Lancashire Constabulary to ensure that the police service provide a service that is honest, fair and ethical. They strive to maintain diversity and inclusion with honesty and integrity and for all staff to be able to challenge and report improper conduct.
Lancashire Constabulary are a leading force when it comes to looking after its staff and this is reflected in their wellbeing ethos locally and nationally. As an organisation, they recognise that inclusion, wellbeing and engagement both internally and externally are intrinsically linked. Their nationally recognised Wellbeing strategy is firmly linked to their approach to inclusion and is built upon the identified key drivers for staff wellbeing, work/life balance, mutual respect, feeling valued, inclusion, purpose and development.
Lancashire Constabulary is a police force that leads by example with its senior leadership at the forefront which allows staff to reach out for help or support whenever they need it. The Deputy Chief Constable holds bi-monthly meetings with the executive representatives from all staff network executives to ensure that he personally understands any singular or intersectional issues that may need addressing.
---
View the full Case Study as an Inclusive Companies Member
---