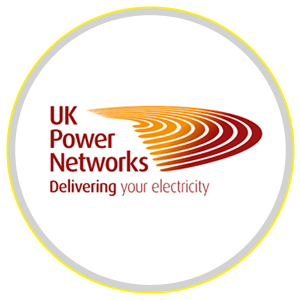 Ranked No.3 – 2020/2021
Back in 2018/19, UK Power Networks ranked 16th in the Inclusive Top 50 UK Employers List in however, their comprehensive package of D&I initiatives has this year secured them a place as the UK's third most inclusive employer, demonstrating significant improvement across the organisation.
UK Power Networks is the country's biggest electricity distributor, making sure the lights stay on for more than eight million homes and businesses across London, the South East and the East of England so that over 18 million people are able to stay connected and go about their daily lives.
The company continues to be listed in the Sunday Times' Top 25 Best Big Companies to Work For, listed in the top 10 for the past two years. They are also the first Distribution Network Operator to be awarded the National Equality Standard (NES) accreditation and were awarded Platinum by Investors in People (IiP), an accolade held by just 2% of the 15,000 companies worldwide that participate in IiP.
They invest more than £600 million in its electricity networks every year, offering extra help to vulnerable customers at times of need, and are undertaking trials to ensure that electricity networks support the transition to a low carbon future.
This year marks UK Power Networks 10th Anniversary and its commitment to Diversity and Inclusiveness, as one of their six founding values, has never been stronger. Supporting and protecting their diverse workforce and customers has been paramount in their response throughout the Covid-19 pandemic. All UK Power Network employees continued to receive full pay, including those who needed to self-isolate, take care of children, and/or assume a caring role. They placed flexible working at the heart of their approach and invested significantly in provisions to support employees, including daily videos and question and answer sessions with employees via their online social media platform. During this time they have increased efforts around wellbeing, mental health and diversity through a series of webinars and resources by working with external partners.
---
View the full Case Study as an Inclusive Companies Member
---