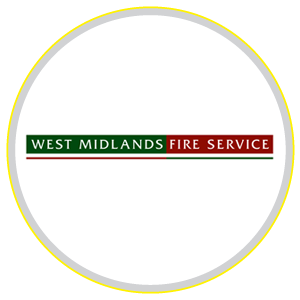 Ranked No.6 – 2020/2021
Surging an astonishing 28 places to rank 6th on the Inclusive Top 50 UK Employers List is West Midlands Fire Service (WMFS), the second largest Fire and Rescue Service in the UK protecting and serving one of the most diverse populations in the UK. Covering the Metropolitan area of the West Midlands including Birmingham, Coventry, Wolverhampton, Dudley, Sandwell, Solihull and Walsall, with a total population of nearly 3 million people. As well as attending emergencies, they also carry out checks in people's homes and work with businesses to help keep their employees and customers safe. During the Covid Crisis they have provided support to the NHS including body movement of deceased and movement of vital medical supplies, as well as supporting the construction and fire safety of the Birmingham Nightingale Hospital.
WMFS has published policies for Equality & Diversity, Dignity at Work / Code of Conduct, Modern Slavery, Domestic Abuse and Transgender (both for those wishing to and guidance for managers). These are promoted online via an internal intranet site, staff training and a face to face induction for all new starters which includes meeting members from employee engagement groups. They also have a very active internal social media platform which has daily posts of equality articles, updates and information relation to Diversity and inclusion. All staff are required to read and confirm that they have read these policies at least every two years. They recently revamped their internal intranet site which now has links to the Equality team and the employee engagement group pages on the front page and has monthly posts about inclusion for all staff to read.
In 2019 WMFS commissioned a fully detailed cultural review involving online surveys for all staff and a wide range of employee focus group sessions. This independent review is now forming the basis of a wide-ranging cultural review programme involving all the stakeholder groups and representatives from trade unions as well as any member of staff who wishes to be involved no matter what their grade or level. This has been formalised with monthly meetings of a programme board overseeing progress in a wide range of areas with work streams covering behaviours, recruitment and selection, training managers and building a more inclusive environment.
---
View the full Case Study as an Inclusive Companies Member
---