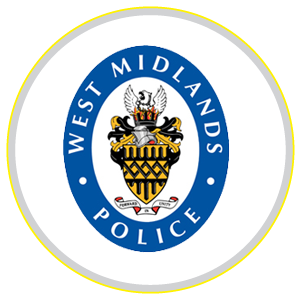 Ranked No.2 – 2020/2021
A robust submission from new entry West Midlands Police (WMP) has seen the second largest force in the country rank second in the 2020/2021 Inclusive Top 50 UK Employers List, in recognition of its continued dedication to workplace diversity.
Covering an area of 348 square miles and serving a population of almost 2.8 million in one of the of the most diverse areas of the UK, West Midlands Police employ over 11,000 Police Officers and Staff. The region sits at the very heart of the country and covers the three major centres of Birmingham, Coventry and Wolverhampton. It also includes the busy and thriving districts of Sandwell, Walsall, Solihull and Dudley.
The West Midlands is an area rich in diversity, with 18 per cent of its population from ethnic minority backgrounds. Against this backdrop, the force deals with more than 2,000 emergency calls for help every day, as well as patrolling the streets and responding to incidents 24-hours-a-day, seven days a week.
In 2017, as part of their 2020 strategy, WMP took the decision to significantly invest in their diversity and inclusion function to help them deliver a more ambitious agenda and achieve their challenging goals around diversity and Inclusion. In June 2018 they launched their inclusion strategy, 'Inclusion from the Inside out' which features four key themes:- Fair Representation, Inclusive culture, Inclusive Leadership, Inclusive services. The department is unique in that it covers D&I specialists and Fairness in Policing specialists aiming to increase legitimacy with diverse communities.
---
View the full Case Study as an Inclusive Companies Member
---