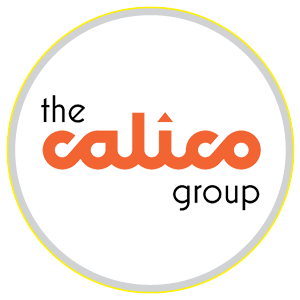 Ranked No.2 – 2021/2022
The Calico Group are a group of innovative charities and businesses working together to make social profit, rather than financial profit, this is the driving force behind their wide range of high-quality services. This year they jumped 3 places to rank 2nd place on the Inclusive Top 50 UK Employers List 2021/22. 
Calico's customers are some of the most vulnerable people in our society; they support people who are in active addiction, give refuge to women and their children fleeing domestic abuse, and offer safe houses to men fleeing domestic abuse. They support homeless people who are suffering from mental health issues or substance misuse. They work in the prisons to help rehabilitation and work with ex-offenders, so they have a contributory life. They support and house refugees fleeing war torn countries. The diversity of Calico Group employees goes beyond the typical protected characteristics. They challenge discrimination, barriers, and inequalities in their communities and in their business. At Calico they are determined to demonstrate the value of diversity and inclusion, influencing others to do the same. Whilst the Calico Group needs to improve the diversity of their colleagues and boards in certain areas, they are taking demonstrable steps to do this.
Inclusion is championed right at the top of the organisation with senior leadership Teams (SLT) being members or allies of Employee Network Groups (ENGS). Two members of SLT report to Board Remuneration Committee on the diversity of their workforce and are challenged regularly on the impact of the strategy and the statistics. Calico's SLT members are working on projects to understand their customers and how Calico can be more supportive and representative of their communities. It doesn't stop there; Calico's CEO has also participated in webinars focussing on different D&I related topics and Calico's Executive Team will participate in Reciprocal Mentoring with members of the ENGS. This is to truly understand and recognise any structural and/or cultural barriers that affect certain colleagues at Calico by having direct contact with and exposure to the experiences. The SLT, Exec and D&I Lead have set up a "Paying Attention To D&I" group which focuses solely on D&I issues for the Calico Group and its customers.
At induction, Calico deliver EDI and Power of Values training, which emphasises the need to accept and encourage other people and their values and celebrate their differences. A group of 'Employee Champions' provide impartial and confidential support to employees and are trained in matters regarding dignity at work and discrimination. To prevent episodes of discrimination, Calico also offer training to ensure people are aware of what constitutes discrimination and conscious inclusion.
---
View the full Case Study as an Inclusive Companies Member
---