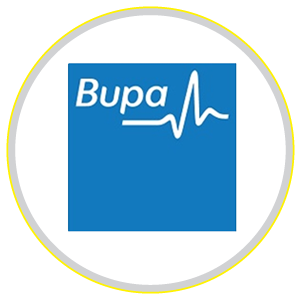 Ranked No.5 – 2022/2023
A strong submission from Bupa Global & UK has seen the international healthcare group stay in the top 10 in this year's index, ranking as the UK's 5th most Inclusive Employer. With over 25,000 employees and serving over 5 million customers, Bupa is a leader in the health insurance market and the largest health insurer in the UK. Bupa Global is the premium health insurance arm of Bupa, providing individuals, small businesses and corporate customers international coverage to access the healthcare they need, when they need it, whether at home or when studying, living, travelling or working abroad.
Bupa also has over 470 dental practices, over 120 care homes and 10 retirement villages caring for 6,000+ residents. In addition, they operate around 50 health clinics across the UK, as well as the Cromwell Hospital in west London, which offers world-class care to patients from the UK and abroad.
Carlos Jaureguizar, CEO at Bupa Global & UK, said "At Bupa Global & UK we want our people bring their whole selves to work every day. We encourage and celebrate diversity and inclusion, creating an environment in which we want everyone to feel welcome. Having a diverse workforce helps us to understand our communities and customers so that we better support them. Our new partnership with ParalympicsGB as their official healthcare partner, looks to provide high quality care to our athletes and the chance to work together in changing perceptions around disability in society. This is a commitment we make to our people as well as our customers, as we work to promote greater inclusivity in business, healthcare and the community."
Bupa's progress within diversity and inclusion has been significant over the past few years. Since 2019, three of their Executive team members have actively sponsored inclusion and raised its profile within Bupa Global & UK and across Bupa globally. They have supported a new employee network that was co-created with their people, opening doors and removing barriers with Network Leads. They created real presence of D&I around the Executive table, ensuring all aspects of D&I are regularly on the agenda and holding peers to account on commitments and actions.
---
View the full Case Study as an Inclusive Companies Member
---