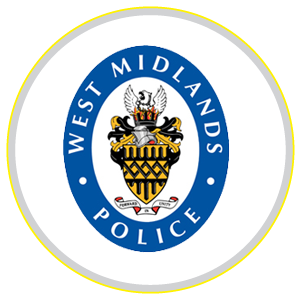 Ranked No.4 – 2022/2023
Once again ranking in the top 10 of the Inclusive Top 50 UK Employers List, West Midlands Police (WMP) have cemented their position at 4th place, moving up one place in recognition of their continued dedication to workplace diversity. Covering an area of 348 square miles and serving a population of almost 3 million in one of the most diverse areas of the UK, West Midlands Police employ over 12,500 police officers and staff.
It is demonstrated throughout their submission that WMP believe that fairness and a sense of belonging is something that their people expect and deserve. As an organisation, they are already seen as national leads in diversity and inclusion, and there are many things they continue to improve including recruiting more people who are representative of their communities, as well as ensuring they provide an inclusive culture for staff.
As West Midlands Police takes an Inclusive Leadership position over the next few years they will develop significant work around equality assessments with their partners to better understand and tackle disparities. This will help to enhance equality of opportunity and equality of access for all who live and work in the West Midlands – an area that is rich in diversity and opportunities but where there are also many inequalities. WMP have shown a deep insight into the work they must do to develop their understanding of diverse communities and focus on building police legitimacy by being fair, proportionate, transparent and accountable.
The force is working tirelessly to be better able to engage with their communities and to better understand their historical relationships, as well as being quick to identify new and emerging communities so that their policing priorities are current, relevant and accessible. There are still some national challenges affecting the legitimacy of policing including, violence against women and girls and race disparity in areas such as police powers. Addressing these issues require a concerted effort from all who work within policing and their partners. It is the organisation's aim to become a centre of expertise for Diversity and Inclusion in policing where their approach is truly business-led. They work closely with their Police and Crime Commissioner's Office on joint initiatives and take an intersectional approach by co-ordinating and encouraging collaborative working between a wide range of staff networks.
---
View the full Case Study as an Inclusive Companies Member
---