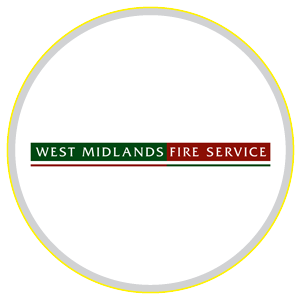 Ranked No.1 – 2022/2023
For the first time ever, a Fire Service featured in 1st place on the Inclusive Top 50 UK Employers List, with West Midlands Fire Service (WMFS) ranking above all other employers and increasing their position by an astonishing 8 places. West Midlands Fire Service is the second largest Fire and Rescue Service in the UK protecting one of the most diverse populations in the country.
Their Chief Fire Officer Phil Loach has shown that his personal commitment to diversity and inclusion is unwavering as demonstrated through his leadership of this agenda within the service for over a decade. His influence has enabled significant progress to be made with the service now recognised as the leading Fire and Rescue Services in the country in terms of their diversity.
WMFS's innovative and disruptive approach to positive action has been key to this success, with courageous decisions being made including use of Section 159 of the Equality Act in a senior appointment process, with judges praising the external and internal openness around this. It is clear leadership is dedicated to the EDI agenda and are setting an example, with some strong initiatives ongoing and actions with outcomes.
Cited as the gold standard in Fire and Rescue Services by the Home Office, the WMFS firefighter recruitment process has continued to exceed expectations for their new entrant firefighters. From having only 5% women firefighters in 2014, WMFS now has 12.8% which is double the national average for fire services across England. Their BAME firefighters is also currently 12.8%, which is nearly three times the national average across fire services in England and shows an increase from 2021. These percentages show their continued success in recruiting from underrepresented groups, and their targets show that WMFS will continue to strive towards a workforce that is more reflective of the communities that they serve, and through Positive Action they will continue to attract and support people from underrepresented groups.
WMFS have a buddy system, where candidates are allocated a buddy to support them for their first 6 months with the organisation. They have increased the number of workplace buddies adding specific specialisms for LGBT+, dyslexia and this year added Menopause buddies for any member of staff. All buddies are being training as mental health first aiders, with suicide prevent awareness training.
All new starters receive a half day induction on core values and D&I and meet with employee engagement groups. In addition, all staff sitting on interview panels undergo training which includes unconscious bias awareness. Teams and managers receive unconscious bias training and specific training on managing people with disabilities. Conducting effective Equality Impact Assessment of polices and projects is also available and part of management development.
WMFS has published policies for Equality & Diversity, Dignity at Work / Code of Conduct, Modern Slavery, Domestic Abuse and Transgender. These are promoted online via an internal intranet site, staff training and a face to face induction for all new starters which includes meeting members from employee engagement groups. They also have a very active internal social media platform which has daily posts of equality articles, updates and information relation to Diversity and inclusion. They recently revamped their internal intranet site which now has links to the Equality team and the employee engagement group pages on the front page and has monthly posts about inclusion for all staff to read.
WMFS Equality Stakeholder groups are going from strength to strength and growing in number of members, activity and influence. Their newly launched "Brave space talks "are increasing in popularity with more and more staff attending a real indication of healthy debate and an increasingly inclusive environment.
---
View the full Case Study as an Inclusive Companies Member
---