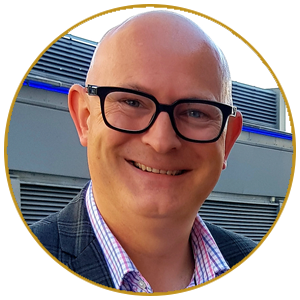 ICA18 Shortlisted Nominee.
Diversity Champion Award for Public Sector
Barry Boffy is the Diversity & Inclusion Manager for British Transport Police (BTP); joining the service in January 2007. As Diversity & Inclusion Manager, his role is to identify, develop, deliver and maintain the diversity and inclusion agenda for BTP throughout England, Scotland and Wales. Barry has campaigned tirelessly for better diversity and inclusion practices in Policing; representing BTP on Tell MAMA's pan-London Advisory Board, acting as Ethics Associate on the London Police Challenge Forum and was a Judge for the No2H8 Crime Awards in 2017 and 2018. He is particularly proud to have built an ongoing professional relationship with Sparkle – the National Transgender Charity – building trust and confidence in the transgender community and works locally and nationally to promote LGBT inclusion across the country, receiving a Highly Commended Julie Barnes Frank Award for Excellence in LGBT Policing in 2018.
---