October sees Black History Month return and with it the chance for businesses to celebrate Black culture and bring a fresh focus and their inclusivity of Black colleagues.
Black History Month has been celebrated in the UK for over 30 years. Yet, it is only relatively recently that we have seen it take a prominent position within some workplaces sadly in light of recent injustices, inequality and tragedy, most notably the murder of George Floyd. That sparked the Black Lives Matter movement whose impact continues to resonate in our communities.
---
Change in the Workplace
Our workplaces have also woken up and we are in a far, far better place with regards to countering racism and cutting it off before it takes root. But we cannot and must not fool ourselves into thinking this battle has been won.  Just taking a look at these sobering statistics tells us we all have a duty to do more:
Almost 60% of black professionals still experience racism in their workplace
Only 1 in 16 top management positions in the UK is held by a person from an ethnic minority
33% of black employees feel that their ethnicity will be a barrier to their next career move (set against 1% of white employees)
---
'Celebrating Our Sisters'
This year's BHM has the theme of 'Celebrating our Sisters' with the history, journey and experience of Black women as its focal point.  Through my work and own heritage I have met and talked with some truly inspirational Black women who hold powerful and responsible positions within companies and society. Learning from how they feel, what has changed for the good and what challenges still remain has helped me shape my approach and support for Black inclusion.
Among them, Dr Yvonne Thompson and Professor Funke Abimbola truly lead by example, build confidence and instil pride among others. I thank them for sharing their insight here to help celebrate their sisters.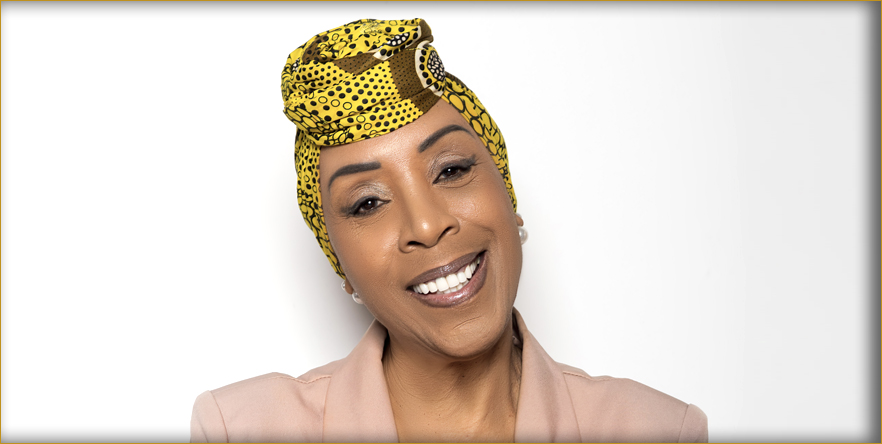 Dr Yvonne Thompson CBE DL Fellows RSA RA, SGCW, KCL (Leadership Exec Coach,) , founder of Wintrade Global Women Intra & Entrepreneurs Network recommends:
"Learn how to handle difficult dialogue and uncomfortable conversations.  This means building your resilience and emotional intelligence. Look at your work ethic: really know what you do and be focused.  Accept you need to be as good if not better than your white counterparts. Be fearless. You will always meet 'naysayers' so remember to focus on your focus."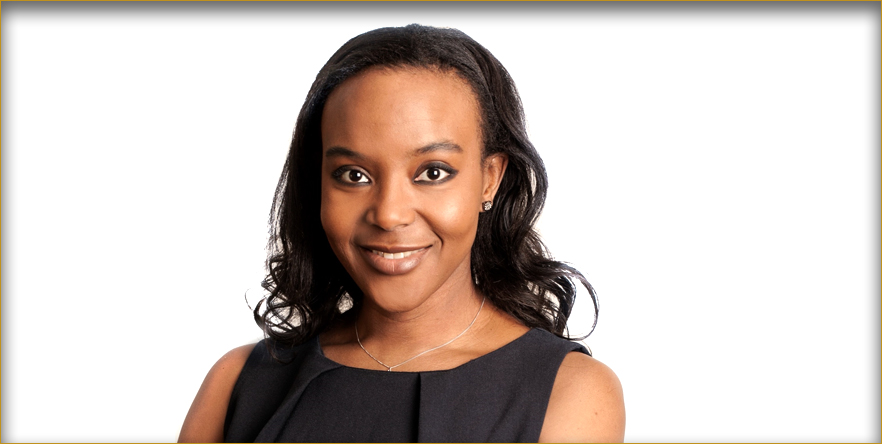 Professor Funke Abimbola MBE, Partner, Korn Ferry (EMEA Diversity, Equity and Inclusion consulting practice) advises:
"Seek to maintain a very strong and unshakeable sense of who you are and where you come from. Identity is so important, more so as a black woman. Be proud of your history, be proud of your heritage. Be proud of your race, ethnicity and nationality. Don't let the world of work define who you are. Take the driver's seat, take control and define yourself."
---
Celebrating Black History Month: Workplace Suggestions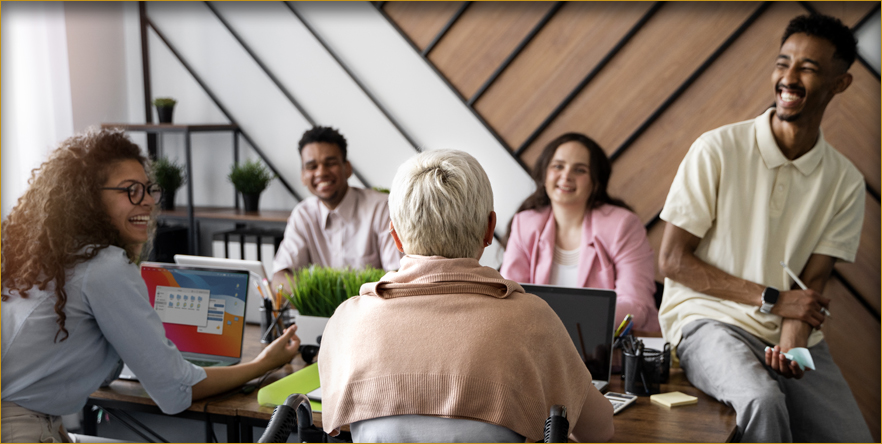 BHM gives organisations a prime chance to recognise, celebrate and appreciate the contributions of Black colleagues in their workplace lives.  Here are some ideas of how workplaces can make the most of the focal point provided by Black History Month.  But let's be clear here. Doing something for BHM is of little or no use if the lived experience of your Black employees is only considered one month of the year.  Please don't fall into the tokenism trap by simply celebrating one month – use Black History Month to springboard change for good EVERY month of the year.
Don't confine interest and celebration to just BHM
In order to harness a truly inclusive workplace (not just diverse as that alone is meaningless) you must be inclusive and equitable.  You need to include and celebrate the contributions of your Black employees all year round.
Start a Network – really listen to your employees
Networks are hugely important for people from protected characteristic groups.  Their power lies in them being open to everyone – they're not a 'club' just for those who share a protected characteristic.  Listen and learn from the lived experiences of your Black colleagues.  Understand, then act.
Elevate voices from the Black community
The network will do this.  But you can make further space to amplify the voices and contributions of your Black employees (if you have an internal newsletter or intranet they can be showcased there).  Share success stories of senior Black leaders across your organisation to inspire others.
Intersectionality
Whilst our focus here is on your Black employees, you should be looking at a similar approach to all protected characteristic groups.  It makes people feel welcome and part of your community.  People may belong to two, three or more protected characteristic groups and the cross-fertilisation of discussion, ideas and experiences will bring positive outcomes.  It will also allow those not actually belonging to a designated group to learn from and understand other people's lives and experiences.
Bring in Guest Speakers
Hosting influential writers/speakers/activists to talk to all of your employees about race relations and black history/identity is a great way to educate and spark conversations and initiatives.  It will allow your organisation to better understand Black History and celebrate it more effectively.
Recognise Key Black History Dates within your Calendar
Constantly celebrating the achievements of the Black community will help everyone to embrace the same attitude.  It also means you won't limit your focus to BHM in October.
Invest in Black Businesses
Could your organisation look to help black businesses and projects in your community by investing time, money, counsel and support? This is where the internal network can be of great assistance to you in drawing attention to local organisations and group within your community.
Conduct a DEI Survey within your organisation
Use BHM as a platform to encourage your employees to voice their ideas, opinions and concerns with respect to DEI in your organisation. Their views will show where you can and should be making progress on improving inclusivity.  You can also use such surveys to gain ideas on how Black History can be more readily integrated into your organisation. Asking people's views is the essence of inclusion and acting on them is when ideas become the reality.
---
Cascading to your communities
Celebrating BHM month within your workplace and taking ideas forward for year-round inclusion will embed this great culture into best working practice. Draw from and give back to your communities outside of the workplace to really make a positive impact for current and future employees. Remember, your actions have the power to make a real difference.
I wish you all the best for a successful and engaging Black History Month: let us know if we can help with additional ideas and resources by contacting us