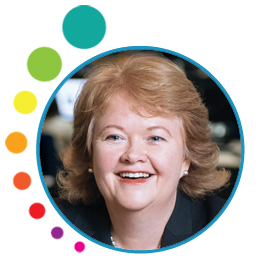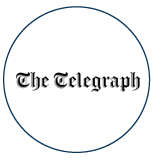 Ruth Carter
Managing Director of Telegraph Events | Daily Telegraph
Ruth Carter has forged a highly successful international career in the commercial events industry, where she has held senior executive roles in leading media organisations including UBM, Ascential and Informa. She has grown companies into significant and highly respected global businesses and personally launched operations into China, South East Asia, India, the Middle East, Europe and North and South America.
Ruth is currently Managing Director of Telegraph Events, a division of the Daily Telegraph, where she leads their vast portfolio of award-winning consumer and business events including the Ski and Snowboard Show, The Telegraph Festival of Business and the Telegraph Whisky Show.
She is passionate about her role as Non-Executive Director of Generation Success, the not-for-profit organisation which provides events, training, mentoring and work placements for highly talented, but less advantaged, young people.
She is a regular speaker at events, reflecting not only her long-standing involvement with international business development but also her passion for growing and developing talented individuals around the world. Ruth holds a degree in music from Trinity College of Music, London.
---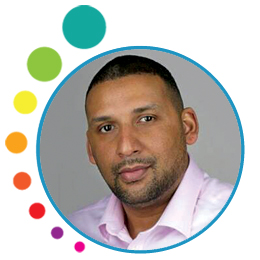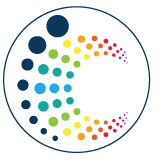 Paul Sesay
CEO/Founder | Inclusive Companies
Paul Sesay is the Founder and Chief Executive Officer of the Inclusive Top 50 UK Employers, National Diversity Awards, Excellence in Diversity Awards, The Diversity Group and events company I Spoil U Media Limited since 2006. Paul's business acumen has mainly been with a social focus.
With over ten years worth of experience within the Diversity, Equality and Inclusion sector, Paul has worked with some of the largest organisations in the world on their diversity and inclusion profiles.
He has also worked within local communities to help people from various backgrounds to achieve and empower disadvantaged groups throughout the UK. Paul's initiatives have helped many thousands of organisations and individuals get recognised for their hard work and dedication to diversity.
---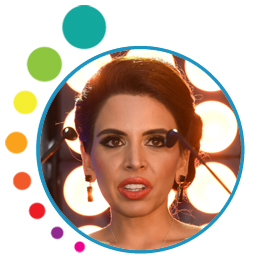 Dr Bijna K. Dasani, FRSA

Cranfield's Top 50 Women | #EMPower Top 100 #EthnicMinority Executives | Innovate Finance #WIFPowerlist | #WomeninITAwards Business Role Model |#TechWomen100 | Financial Times Global Champion #FTHERoes18 | #MT35under35
With 20 years of experience in Strategy and Innovation within Global Banking and Financial Services, Bijna serves the Boards of The Inclusive Companies Network, FinTech Connect, CIONet, Generation Success and Cajigo.
Bijna advises / advocates for a diversified portfolio of Business, Technology, Social Impact, I&D causes. She has spoken to global audiences at Deloitte, Edinburgh DataFest, Amazon, Sky, Lloyds Banking Group, Universities (Auburn, BPP, Edinburgh, De Montfort, Imperial College, Oxford, Sheffield), Appway, CIO NEXT, Bloomberg, Retail Banking Forum Europe, FinTech Connect, Bold Strategy Summit, EveryWoman India, The Next Gen Project and others. She serves as a Host / Judge / Speaker for a portfolio of events and awards including the Inclusive Companies Awards and Dublin Tech Summit.
Bijna is featured various publications including the following books: The Ultimate Professional Networker's Guidebook Volume 1 (2019) and Women Kind: Unlocking the power of women supporting women (2018).
Bijna has been awarded title of Britain's Rising Star at the UK Women of Inspiration awards (2019) by Baroness Verma.
Bijna has been recognised for the second year running, by the Financial Times, Yahoo Finance and the HERoes 100 Women Executives List (2019) which identifies the top 100 women in senior roles across all industries and sectors globally.
Bijna has been appreciated as follows: one of Top 50 Women to Watch (2019) by Cranfield University, #EMRoleModels19 Top 100 Ethnic Minority Executives (2019), Innovate Finance Women in Fintech Powerlist (2019-18), one of the #TechWomen100 (2019), as 'Business Role Model of the Year' by the Women in IT Awards & Amazon (2019), by the Lloyds Banking Group Top 100 BAME Role Models List (2019, 2018) as a 'Global Champion' (#60) of the Top 100 Executive #FTHERoes18 by the Financial Times (2018), with an Honorary Doctorate from De Montfort University (2018), by felicitation at the House of Lords (UK), at the NRI Pride of India World Summit (2017) for 'Making India Proud'. Bijna is credited as one of the Top 50 Visionary Young Leaders in Business, by Henley Business School (2017), one of 35 leading British Business Women under 35, by Management Today, Accenture and The Telegraph (2015) and has received recognition with 15 further honours including the National Diversity Awards (2012) and the Asian Women of Achievement Awards (2010). Bijna is also the International Women's Day Young Achiever of the Year (2006).
---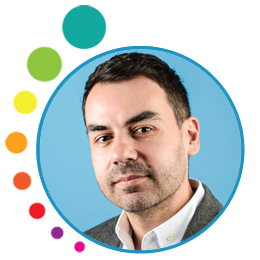 Christos Tsaprounis FCIPD
Head of People & Culture | Auto Trader UK
Christos is a people geek and a diversity & inclusion advocate with a career across different industries ranging from digital to social housing. He spent four years at the Co-operative Bank before joining Auto Trader in 2014 where together with his brilliant team he focuses on creating a space where everyone's uniqueness is celebrated and is empowered to thrive by being their authentic, true and best self. Driven by his passion for equal opportunities for all people, he leads the D&I and CSR strategies of one of the most admired digital businesses in the UK and 2018 Top 50 Inclusive Companies.
Born in Athens and moved to the UK in 2002 to complete his MSc in Human Resources at The University of Manchester after completing studies at the American College of Greece and the London School of Economics; he fell in love with the city and its people so he decided to make it his home. He is a actively involved in making a difference working with leading charities including Survivors Manchester, Leonard Cheshire Disability, Manchester Pride and Forever Manchester. Recognised for his contribution to his industry he is a Fellow of the Chartered Institute of Personnel & Development and the recipient of the Lifetime Achievement Impact Award by the Recruiter Magazine in 2018"
---
Samantha Budd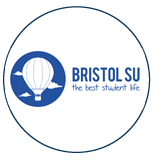 Chief Executive | University of Bristol Students' Union
Sam is the Chief Executive of the University of Bristol Students' Union and has over 30 years of senior experience within the recruitment, training and education sectors. She has held several non- executive and trustee roles including most recently: membership of strategic advisory committees for the Higher Education Funding Council (HEFCE); trustee of NUS Charitable Services: board member of NUS Poverty Commission and a trustee of the Bristol Museums Development Trust.
Sam has a particular interest in equality, diversity and inclusion  and as well a number of awards achieved by the Union in this field  she was personally short listed as Chief Executive of the year 2016 by the National Centre for Diversity, awarded the 2018  Simpson King Staff achievement Award by the national union of students  and recently received the 2018 Diversity Champion- Education Sector at the Inclusive Companies awards. She was a member of the University of Bristol EDI Steering Group and the Bristol Racism Taskforce set up to address racism on campus and beyond. She has worked in an advisory capacity with NUS to shape the Race Matters agenda and has been involved in the development and implementation of Careers in Students' Unions the new employer brand that has been created to improve the diversity of the sector's workforce.
She is also a passionate advocate for mental health issues and was  a member of the 2018  Bristol Leadership Challenge an ambitious programme, convened by the Mayor's City Office, aimed at addressing the systemic difficulties faced in the Bristol by those citizens experiencing complex mental health problems.
---
Arun Batra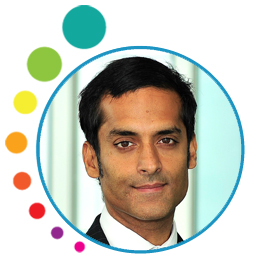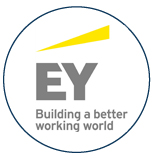 Associate Partner | EY
Arun is the Chief Executive Officer and founder of the UK National Equality Standard, is an Associate Partner at EY and has held numerous leading national diversity roles including Diversity Director for the Home Office, Diversity Director for the Greater London Authority for two former Mayors as well as an advisor to the former Attorney General, Baroness Scotland.
He won the prestigious HR Consultant of the Year accolade for making "a significant difference to UK society" and has been repeatedly recognised as one of the UKs most influential Asians in the Asian Power List.
In February 2018 Arun accepted an invitation from the Prime Minister to join a board to help tackle race disparity in the UK.
---
Priscilla Baffour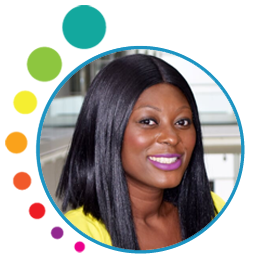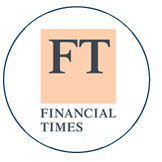 Global Head of Diversity & Inclusion | Financial Times
Priscilla has recently joined the Financial Times as its Global Head of Diversity and Inclusion.
Prior to joining the Financial Times, Priscilla oversaw ITN's diversity and inclusion strategy and pioneered their work around the Gender and BAME pay gap. Before that spent five years at Channel 4 where she spearheaded 4talent and won the Deputy Prime Minister's Excellence Award for playing a pioneering role in tackling social mobility. Priscilla was also part of the team responsible for implementing Channel 4's 360 Diversity Charter and delivered on a number of key commitments.
Priscilla has great knowledge and expertise of reaching out to diverse talent and her notable achievements have been managing and delivering successful talent and diversity programmes. Over the past 10 years she has project managed several diversity initiatives with a variety of youth organisations and media companies including BBC, Media Trust, News International, ITV and many more. She is a board member to Inclusive Companies and Hyden Talent and also sits on the Creative Diversity Network (CDN) Steering group.
Priscilla was named one of the top eight BAME workplace Heros in 2018 at the Investing in Ethnicity Awards.
She is also a passionate advocate for mental health issues and was  a member of the 2018  Bristol Leadership Challenge an ambitious programme, convened by the Mayor's City Office, aimed at addressing the systemic difficulties faced in the Bristol by those citizens experiencing complex mental health problems.
---