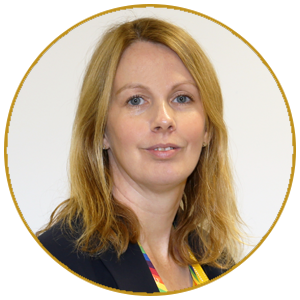 ICA18 Shortlisted Nominee.
Head of Diversity & Inclusion Award
Coral has worked in equality, diversity and inclusion for 15 years across the public, private and third sector. She joined Amey in 2015 as their first ever lead for inclusion and diversity. Amey is an infrastructure business employing 20,000 people in the UK, Australia and USA. Coral has progressed inclusion from an add-on HR activity discussed by no one, to a business priority owned by and discussed at every Executive meeting. Coral has delivered their first ever business-wide strategy for inclusion and diversity developed in collaboration with Exec team, with input from employees, clients and external experts. The strategy combines people management with inclusive service delivery and community engagement. She introduced a governance framework and established diversity networks from nothing to membership exceeding 1000. In addition, EDI is embedded into mandatory leadership training delivered to 1300 managers and leaders.
---