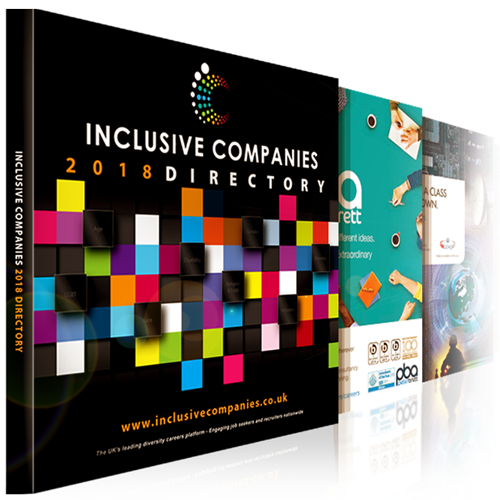 The year 2019 marks the year of the 14th Annual Directory from the Inclusive Companies (formerly The Diversity Group) The aim of this publication is to eliminate barriers into employment; education & training, whilst reassuring people from all backgrounds that there are organisations offering a fair and equal chance at employment.
The Inclusive Companies Directory is purposefully set up to encourage people to pursue their chosen career, education or training, regardless of Age, Disability, Gender, Race, Sexual Orientation, Religion and/or Belief. This also gives the workforce of organisations the chance to reflect on the society in which they operate.
As well as this, The Directory also includes current information about equal rights, current legislation and contains helpful links to those that may need advice on specific problems.
The Directory is sent out every year to various leading voluntary & charitable organisations, across the UK, that are leaders in their demographic. It is also sent out to Schools, Colleges, Universities & Community Organisations, as well as being sent throughout our network as an email shot.
Inclusive Companies Jobsite Advertisers
---