---
5 key things to Accelerate Inclusion and Diversity – Presented by Daniele Fiandaca
Daniele Fiandaca, co-founder of Utopia, our Inclusive Companies Consultancy of the Year, will share the five things that had the biggest impact on the inclusivity and diversity of their clients' cultures. The talk will be packed full of practical examples from leading businesses as well as tools you can take away and implement yourself.
---
Click here to watch the webinar
---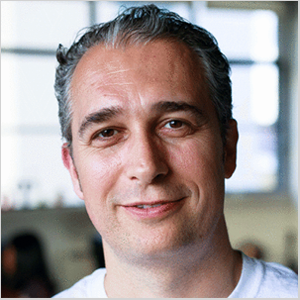 About Daniele Fiandaca
Daniele is the co-founder of Utopia, a business change consultancy, as well as Creative Social, a club for business and creative leaders who believe creativity and innovation will lead to better business and culture. He is also an equality champion and has developed three meaningful programs to help inspire change in the advertising industry and beyond. Daniele co-founded Token Man to educate men on the challenges women face every day in the workplace, to create greater empathy and consequently to inspire behaviour change to enable gender equality. He also co-developed a pro-bono six-month training programme to give senior female creative's the tools they need to thrive in the creative industry, developing the core skills of leadership, such as culture building, negotiation skills, business skills and public speaking. In addition, Daniele launched The Great British Diversity Experiment, the first ever diversity initiative designed for and by the communications industry that provides specific and practical insight into why diversity works. Utopia's purpose is to turn the 75% of people who aren't engaged at work into 75% who are, thereby creating both a better workplace and society. They seek to achieve this through the lenses of purpose, entrepreneurialism and inclusion, with 80% of their work sitting in the inclusion and diversity space. Their products and services are organised around their long-term change programmes, accelerates, and their suite of mini injections of change, hacks. In just two years, they've worked with some of the globe's top businesses including Coca-Cola European Partners, Google and Spotify.
---