When:
9th December 2021 @ 11:00 am – 12:30 pm
Europe/London Timezone
2021-12-09T11:00:00+00:00
2021-12-09T12:30:00+00:00
---
Inclusive Companies are thrilled to be partnering with Auto Trader UK to deliver a dynamic and insightful virtual event focusing on Disability & Neurodiversity Inclusion in the workplace. We would like to formally invite you and your colleagues to attend this occasion.​
According to government statistics, 13 per cent of the UK's workforce has a disability within the definition of the Equality Act 2010. Did you know that 83% of disabled people acquire their impairment during their working life, or that disabled people are 3 times more likely to become unemployed?
In honour of International Day of People with Disabilities, we would like to continue the dialogue to explore disability in the workplace from the perspective of…
Neurodiversity

Hidden Disabilities

Accessibility
In 2019, Auto Trader UK became the first accredited Autism Friendly workplace in the UK and are proud to be a Disability Confident Leader. During this session, the UK's largest automotive marketplace will provide an overview of the changes they have made to their workplace and practices to support neurodiverse and disabled employees.  
In addition to a powerful line up of keynote speakers sharing their lived experiences, attendees will have the opportunity to enter into an open and honest discussion, as we collectively come together to look at areas for improvement and take away practical solutions.
The answer to the question 'Are we getting disability, neurodiversity and Inclusion right?' is simple. Not Always. Whilst we recognise that we don't have all of the answers, we want to take this opportunity to share knowledge, encourage learning, and incite a thought-provoking conversation to continue progression within UK workplaces.
---
Itinerary 
---
11.00am – 11.05am
Aidan Ward, Technology Adoption Partner, Auto Trader UK | Microsoft Teams accessibility functions
11.05am – 11.15am
Steven Woods, Software Developer, Auto Trader UK | Auto Trader Case Study
11.15am – 11.25am
Paul White, CEO, Hidden Disabilities Sunflower | Hidden Disabilities
11.25am – 11.35am
Uzma Waseem, Business Psychologist, Genius Within | Neurodiversity
11.35am – 11.45am
Daniel Biddle, Motivational Speaker & Director, ani group | Accessibility
11.45am – 12.30pm
Panel Segment & Q&A | Chaired by Llinos Cryer, Graduate Software Developer, Auto Trader UK
---
Guest Speakers
---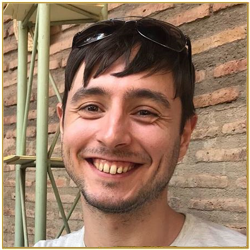 Steven Woods (he/they) | Auto Trader UK
Host
Steven has been a facilitator for Auto Trader's internal Disability & Neurodiversity Network since joining the company as a software developer in 2019. Steven is passionate about inclusion and enjoys exploring how workplaces can help everyone feel safe and welcome. Steven loves working at a company where these interests are valued and encouraged.Steven was diagnosed with multiple sclerosis in 2016 and has struggled with their identity as a disabled person, being 'legally disabled', but not feeling 'truly disabled'. As a queer person, Steven is particularly interested in the intersectional experiences of disabled and neurodiverse LGBT+ people. Steven also welcomes every opportunity to recognise and combat their own ableism.
---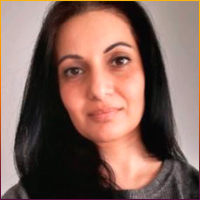 Uzma Waseem, MSc | Genius Within Business Psychologist
Uzma is a Business Psychologist experienced in delivering evidence-based diagnostics and solutions in people development domains. She is skilled in leadership and team development, psychometric assessment, and executive coaching.
Uzma has a particular interest in creating systemically inclusive work environments suited to all neurodiverse profiles. Her recent focus has been on research and development in inclusive psychometric design principles, employee onboarding and job design, and organisational awareness at the individual and group level.
Uzma is also the Lead for Early Talent at the Association of Business Psychologists, responsible for building relationships between the ABP, Business Schools and Students.
Uzma has an MSc in Occupational Psychology and is currently working towards a doctorate in Organisational Psychology at Birkbeck University of London. Her doctoral research is focused on Neurodiversity Inclusion. She is also working towards her level 7 Professional Workplace Coaching through the Institute of Leadership and Management.
---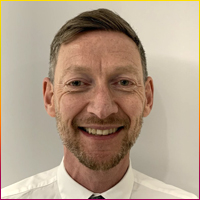 Paul White | Hidden Disabilities Sunflower
Paul White is the CEO at Hidden Disabilities Sunflower and was part of the original team that founded the Sunflower back in 2016 and helped to create a thriving business from this simple, yet effective, idea.
Paul has a genuine desire to ensure that the wearers of the Sunflower receive the patience, care and understanding they may need throughout their day, by whoever they meet, wherever they may travel. Paul is passionate about raising awareness of the Sunflower on a global level.
Paul is also Managing Director of Tabbers Green, a printing and related services business based in the UK.
---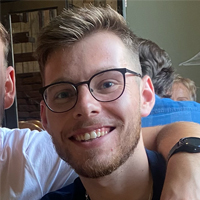 Aidan Ward | Auto Trader UK
Aidan Ward is the Technology Adoption Partner at Auto Trader UK, and has been with the company for 8 years. He has a passion for finding ways to make Auto Trader inclusive and accessible through the technology we use. Educating end users on the importance of accessibility tech in the workplace is one of his particular interests, and recently he has focused on ensuring our internal Microsoft Teams meetings are being hosted with inclusivity at the forefront of people's minds.
---
Daniel Biddle | Motivational Speaker & Director, ani group
Daniel Biddle is the most seriously injured survivor of the 7th July 2005 terrorist attacks in London. He lost both legs, an eye, his spleen, suffered punctured lungs, second and third degree burns and died three times on the day of the attacks. Daniel required open heart surgery and was in a coma for 8 weeks and in hospital for a total of 51 weeks. As a result, Daniel suffers with severe complex Post Traumatic Stress Disorder and has attempted to take his life multiple times. This remarkable individual has had to rebuild his life and now dedicates his time and energy to helping others overcome traumatic experiences. Daniel works closely with various police forces to tackle disability hate crime and trains officers around disability awareness. He travels the country sharing his story to drive meaningful change and is working on a project in the wheelchair safer adaptive boxing programme.
---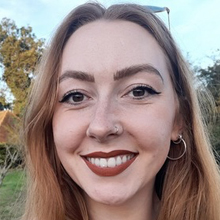 Llinos Cryer | Auto Trader UK
Inclusion is hugely important to Llinos as a neurodiverse employee, having been diagnosed with Borderline Personality Disorder shortly after joining Auto Trader as a Graduate Software Developer in July 2021. With a background in recruitment and her recent diagnosis, Llinos is passionate about continuing work she has done in previous businesses around I&D, including running Lunch and Learn workshops and starting an I&D network of her own.
---
---