Autism in the workplace – embracing inclusivity through the new ways of working – Presented by Jonathan Andrews
When:
14th April 2021 @ 11:00 am – 12:00 pm
2021-04-14T11:00:00+01:00
2021-04-14T12:00:00+01:00
Contact:
Inclusive Companies
0345 404 1800
---
Webinar Description
"2020 was an unprecedented year, bringing many challenges to employers (just as with wider society). Almost a year on from the start of lockdown, working practices across most sectors have changed significantly, with huge numbers of roles now being carried out remotely. However, despite the challenges, EDI has remained high on the agenda for many at a time when it could well have fallen by the wayside; and these changes in working life offer an opportunity for greater inclusion in future, particularly in respect of autism and neurodiversity. During this webinar, solicitor and autism employment campaigner Jonathan Andrews will explore how employees can embrace new ways of working to create more opportunities for neurodiverse colleagues. Jonathan will discuss the rapidly changing working landscape and the need to consider accessibility in approaches, reasonable adjustments, and how to influence D&I to build more equitable and inclusive workplaces."
---
---
About Jonathan Andrews
---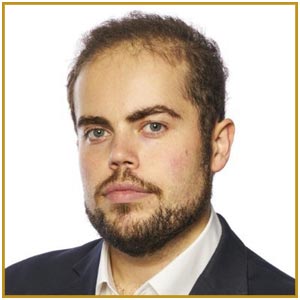 A solicitor at global law firm Reed Smith, Jonathan is a passionate advocate for fair access to the workplace for people of all backgrounds and identities, and secured his training contract while being completely open about being on the autistic spectrum – speaking to firms about the advantages this can bring. He is also a board member of Ambitious about Autism (the UK's national charity for young autistic people) and co-chair of the Commonwealth Children and Youth Disability Network (CCYDN), alongside many other commitments. Shortlisted for 'Positive Disability Role Model' at the National Diversity Awards 2015, Jonathan has been recognised for his advocacy as Campaigner of the Year at the European Diversity Awards 2016, a Queen's Young Leader 2017, the Open University's youngest-ever honorary graduate in 2018, the Law Society's Junior Lawyer of the Year 2019, and featured on the Shaw Trust Power List as the UK's fourth-most influential disabled person in 2020.