When:
6th April 2022 @ 11:00 am – 12:00 pm
Europe/London Timezone
2022-04-06T11:00:00+01:00
2022-04-06T12:00:00+01:00
---

The Vision Foundation's webinar in partnership with Inclusive Companies aims to raise awareness of sight loss and provide practical information around sight loss employment. As shocking statistics show, only 27% of working age blind or partially sighted people are currently in work in the UK, and only 40% of employers are confident that their recruitment processes are accessible to blind or partially sighted people. With around 90% of employers stating that it would be 'difficult' or 'impossible' to employ a visually impaired person.
The Vision Foundation believes in a future where people living with sight loss are equal citizens. It is only through access to meaningful employment that we will achieve equality, inclusion, and independence.
The webinar will cover:
• The challenges of sight loss employment.
• Common misconceptions of sight loss.
• Practical information about Access to Work and assistive technology.
• Communication and guiding tips.
---
About Us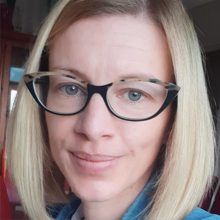 Louise Franklin
Louise heads up and manages the corporate partnerships function at the Vision Foundation and has been working in fundraising for over 10 years, with a particular focus on corporate and strategic partnerships. Prior to joining the Vision Foundation Louise helped lead the new business team at Cancer Research UK and oversaw the development and implementation of a third-party event partnerships function at Save the Children UK. She enjoys volunteering in her spare time and has volunteered with both international and UK organisations focussing on conservation and international development.
---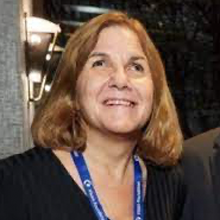 Monica Smith
Monica has been working as a charity fundraiser for the last 13 years. Prior to joining the Vision Foundation, Monica worked at Variety, the Children's Charity, as their Trusts and Legacies Manager and at Gingerbread, as their Trusts and Grants Manager. She is also a trustee and treasurer of Metro Blind Sport and led the development of a £1 million Major Appeal to mark the Vision Foundation's centenary anniversary in 2021. Monica, who is severely sight impaired, has 3 children, who have all flown the nest, and enjoys many sports – tandem cycling, sailing, swimming, and blind tennis, through Metro which she absolutely loves. She wants to excel in everything she does, challenge perceptions about what people believe blind people can do and be a role model for other visually impaired people.
---