When:
13th April 2021 @ 10:30 am – 11:15 am
Europe/London Timezone
2021-04-13T10:30:00+01:00
2021-04-13T11:15:00+01:00
---
Black Leaders invites you to join us as we countdown to the UK's first Black Inclusion Week taking place on 10th May to 16th May 2021.
During this virtual event, Sue Liburd MBE, Non-Executive Director at ABSTRACT,

Aggie

Mutuma, CEO Mahogany Inclusion Partners, Cecilia Mutuma-Nwaigbo Head of HR and Inclusion Director Mahogany Inclusion Partners and

Jennifer

Thomas

Director of Communications take you through:
Black Inclusion Week
Some insights into Black Inclusion in the UK today
How to get involved in Black Inclusion Week
The toolkits available for businesses and individuals
The insightful events and panellists lined up for the week
Some of the organisations taking part in Black Inclusion Week
Sue, Aggie, Cecilia and Jennifer will also be joined by Dawn Morris, Trustee of Mandela8 who will take us through the inspiring My67 minutes campaign in honour of the great Nelson Mandela.
Join the hundreds of individuals and organisations that see our vision; those who are brave and innovative, and those who want to sustain true inclusion in society.
Change starts with you. We ALL play a part, each and everyone of us.
---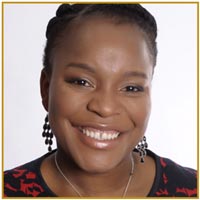 Aggie Mutuma @AggieMutuma
Aggie Mutuma is the founder and Managing Director of Mahogany Inclusion Partners. Aggie is a People Strategy and Inclusion expert who works with leadership teams in organisations to deliver their objectives through an effective, empowering and engaging relationship with their people.
Aggie believes that by creating a culture in which all feel included; with clarity of purpose and a sense of belonging, organisations can meet and exceed the needs of all their stakeholders. Aggie is also passionate about people as individuals; as a Coach and Mentor she enjoys supporting people as they grow in their professional and personal lives.
Aggie's experience includes SME's and recognisable large organisations like Arcadia Group, Tesco and McDonalds. Here she has successfully lead people teams in the delivery of effective initiatives which include diversity and inclusion, culture, development and engagement programmes.
Aggie is a certified Master NLP Coach, Fellow of the CIPD, IOD Company Director, Mental Health First Aider, PRINCE2 Project Manager. Her qualifications also include a Master's in Human Resource Management and a Level 9 Certification in Company Direction from the IOD.
Aggie is passionate about Black Leaders and believes that with a shared purpose, collaboration and persistency, we can all make a positive and lasting change in the UK.
---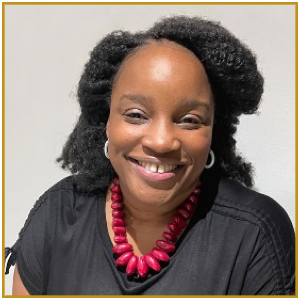 Cecilia Mutuma-Nwaigbo
Cecilia has developed and led business aligned people strategies across the entire employee life cycle for established recognisable brands such as Gartner (formerly CEB), PwC, Deloitte, Blue Arrow, Tate Gallery, Argus Media and Accenture.
Cecilia is passionate about Diversity and has delivered successful corporate diversity initiatives from design to effective delivery.
Examples include:
Designing and launching of an innovative Respect & Inclusion and Wellbeing Ambassador role to improve the culture and engagement

Leading Respect & Inclusion partnerships with external mentoring programmes with Diversity organisations such as Women Ahead, BITC and Empower.

Internally raising awareness of mentoring programmes including facilitating safe space focus groups

Collaborating MHFA UK to launch Mental Health First Aiders in the organisation

Creating and launching a calendar of events for the Inclusion Diversity Equality and Advice (IDEA) forum to celebrate diverse cultures, nationalities and diversity groups.

Working on Women in Leadership (WiL) recruitment initiatives

Launching and facilitating Employee Representative Groups
Cecilia is known for her people-centric approach while constructively challenging and coaching business leaders through the change process. She is described as collaborative, commercial, pragmatic and a role model. Cecilia brings passion, energy and resilience to everything she does resulting in consistent exemplary performance which is resulted in her receiving internal accolades and firmwide recognition.
---
Sue Liburd MBE, DL, non-executive Director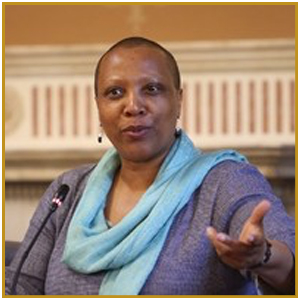 Sue is an award-winning businesswoman, human capital innovation consultant and business mentor. Sue has a special interest in assisting under-represented groups achieve C-suite success and is a recognised voice in the promotion of the importance and understanding of intersectionality and equality as a driver for business success. Sue was awarded an MBE in 2016 in recognition for her services to Business, Charities and Voluntary organisations. She won the Champion of Inclusion Award at the 2019 Inclusive Companies Awards and was listed in the 'HERoes 100 Women Executives List' for 2020, showcasing role models who are leading by example and driving change to increase gender diversity in the workplace. Sue is a non-executive director of ABSTRACT.
---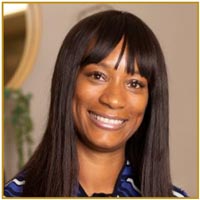 Jennifer Thomas @jnthomas4
Jennifer Thomas has risen quickly to the top as a corporate communicator, having been talent-spotted for rapid promotion at every company she has worked for. Most recently, Jennifer is transforming the profile and reputation of Direct Line Group (DLG), as Director of Internal Communications, Experience & Sustainability and previously as its Director of Financial Communications. Jennifer is part of the Group's Strategic Leadership Team, responsible for developing the Group's internal communications strategy, including employee engagement, the incorporation of the employee value proposition and corporate brand as well developing and executing a new corporate social responsibility strategy. Jennifer was involved in the IPO of RBS orchestrated by DLG and the biggest stock market listing of 2012. Jennifer had a former career as a UK Championships 400m runner and hurdler for England.