---
Black Leaders are proud to deliver an online event about our latest venture, Black Inclusion Week (BIW). During this webinar, we will kick start the momentum in a special 50 Day Countdown to Black Inclusion Week, where allies and leaders from the network will be answering important questions such as…
What is Black Inclusion Week?
Why is it important?
How can you get involved?
In addition to keynote speakers, a powerful panel session will take place exploring how we can be the change we wish to see in the world, and what exactly it is we can do to set a course for a more inclusive future.
Black Leaders is a national movement that drives black inclusion and challenges inequalities within our communities and working environment. Please do join us and encourage others to participate too at.
---
Itinerary
---
11.00 – 11.05
Simon Hosannah, Client Development Director, Auto Trader UK | Event Introduction
---
11.05 – 11.15
Cecilia Mutuma-Nwaigbo, Head of HR | What is Black Inclusion Week?
---
11.15 – 12.00
Panel Session and Q&A – Why is Black Inclusion Week important?
---
Paul Duhaney | Trustee, Mandela8

Aggie Mutuma | CEO, Mahogany Inclusion Partners

Ife Onwuzulike | Head of Diversity and Inclusion, CBI

Paul Walker | Chief Commercial Officer, Consumer Intelligence
---
12.00 – 12.10
Jennifer Thomas, Director of Communications – How can you get involved?
---
12.10 – 12.15
Closing Remarks from Simon Hosannah
---
About our speakers and Panellists
---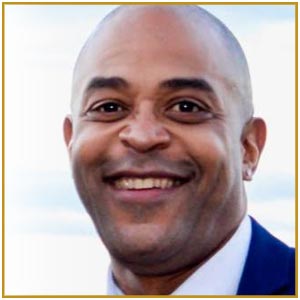 Simon Hosannah
Simon is a Client Development Director working with automotive manufacturers and their media agencies responsible for strategic relations. He is the key contact for Suzuki and has been at Auto Trader for 5 and a half years. Simon has previously worked in commercial roles in Motoring for the Telegraph Media Group, the Independent Newspaper Group and Haymarket. Simon is also an MC and Sports Announcer specialising in covering basketball in the UK, Europe and US, but has also worked at the 2012 London Olympics and for the FA and Premier League.
---
Speakers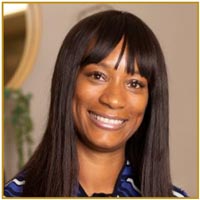 Jennifer Thomas @jnthomas4
Jennifer Thomas has risen quickly to the top as a corporate communicator, having been talent-spotted for rapid promotion at every company she has worked for. Most recently, Jennifer is transforming the profile and reputation of Direct Line Group (DLG), as Director of Internal Communications, Experience & Sustainability and previously as its Director of Financial Communications. Jennifer is part of the Group's Strategic Leadership Team, responsible for developing the Group's internal communications strategy, including employee engagement, the incorporation of the employee value proposition and corporate brand as well developing and executing a new corporate social responsibility strategy. Jennifer was involved in the IPO of RBS orchestrated by DLG and the biggest stock market listing of 2012. Jennifer had a former career as a UK Championships 400m runner and hurdler for England.
---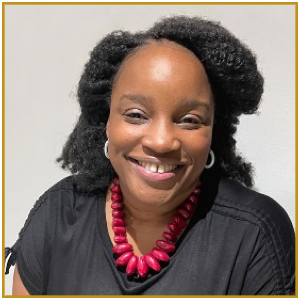 Cecilia Mutuma-Nwaigbo
Cecilia has developed and led business aligned people strategies across the entire employee life cycle for established recognisable brands such as Gartner (formerly CEB), PwC, Deloitte, Blue Arrow, Tate Gallery, Argus Media and Accenture.
Cecilia is passionate about Diversity and has delivered successful corporate diversity initiatives from design to effective delivery.
Examples include:
Designing and launching of an innovative Respect & Inclusion and Wellbeing Ambassador role to improve the culture and engagement

Leading Respect & Inclusion partnerships with external mentoring programmes with Diversity organisations such as Women Ahead, BITC and Empower.

Internally raising awareness of mentoring programmes including facilitating safe space focus groups

Collaborating MHFA UK to launch Mental Health First Aiders in the organisation

Creating and launching a calendar of events for the Inclusion Diversity Equality and Advice (IDEA) forum to celebrate diverse cultures, nationalities and diversity groups.

Working on Women in Leadership (WiL) recruitment initiatives

Launching and facilitating Employee Representative Groups
Cecilia is known for her people-centric approach while constructively challenging and coaching business leaders through the change process. She is described as collaborative, commercial, pragmatic and a role model. Cecilia brings passion, energy and resilience to everything she does resulting in consistent exemplary performance which is resulted in her receiving internal accolades and firmwide recognition.
---
Panellists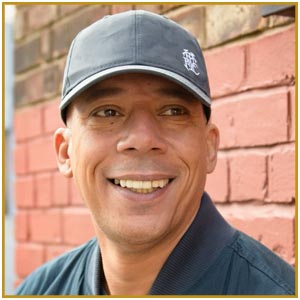 Paul Duhaney @DuhaneyPabs
Paul Duhaney – Trustee at Mandela8. Paul has been on the Mandela8 Board since its inception as a charity in 2017. As well as installing a permanent memorial for Nelson Mandela in Liverpool that will function as an outdoor classroom for education, performance, conversation and contemplation, Mandela8 also runs various programmes to support communities in Liverpool and beyond, most notably their My 67 Minutes and Roots and Wings projects.. Paul is also the Artistic Director of Africa Oyé – he UK's biggest celebration of African and Caribbean music and culture.
---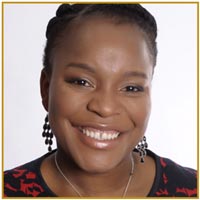 Aggie Mutuma @AggieMutuma
Aggie Mutuma is the founder and Managing Director of Mahogany Inclusion Partners. Aggie is a People Strategy and Inclusion expert who works with leadership teams in organisations to deliver their objectives through an effective, empowering and engaging relationship with their people.
Aggie believes that by creating a culture in which all feel included; with clarity of purpose and a sense of belonging, organisations can meet and exceed the needs of all their stakeholders. Aggie is also passionate about people as individuals; as a Coach and Mentor she enjoys supporting people as they grow in their professional and personal lives.
Aggie's experience includes SME's and recognisable large organisations like Arcadia Group, Tesco and McDonalds. Here she has successfully lead people teams in the delivery of effective initiatives which include diversity and inclusion, culture, development and engagement programmes.
Aggie is a certified Master NLP Coach, Fellow of the CIPD, IOD Company Director, Mental Health First Aider, PRINCE2 Project Manager. Her qualifications also include a Master's in Human Resource Management and a Level 9 Certification in Company Direction from the IOD.
Aggie is passionate about Black Leaders and believes that with a shared purpose, collaboration and persistency, we can all make a positive and lasting change in the UK.
---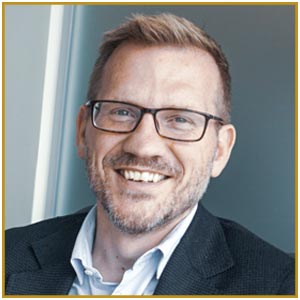 Paul Walker @PaulWalker197
As Chief Commercial Officer of insight agency Consumer Intelligence Paul is partnering with companies to inspire confident decisions that build consumer trust. He is focused on helping clients and people grow as part of trusting, inclusive, autonomous and accountable workplaces. Paul has continued to push for inclusive practices in his career including leadership roles in Turkey, Russia, Switzerland, Ireland, and the UK, through a 25 year career with Global measurement firm, Nielsen
---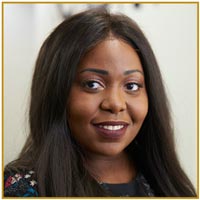 Adeife Onwuzulike
Adeife Onwuzulike is the Head of Diversity and Inclusion at the CBI and a chartered MCIPD Practitioner with an MSc from Kings College London on Human Resources and Organisational Analysis.
She also Chairs the CBI Mental Health Forum, the CBI internal Diversity and Inclusion steering group and the CBI Disability and Neurodiversity forum.
Her role is focused on driving greater diversity and embedding an inclusive culture within all parts of the organisation and she created and implemented the CBI D&I strategy and Race at work action plan.
She works to support CBI members on their D&I journey to ensure best practice is shared and adopted. She also leads on the partners strand for the CBI Change the Race Ratio Campaign, which looks at helping the signatories in their journey to increasing racial and ethnic representation and fostering a more inclusive culture.
---