---
Black Leaders are delighted to invite you to our official 2021 Black Inclusion Week Launch in partnership with Inclusive Companies, focusing on our key theme 'BE THE CHANGE'.
During this virtual event, Sue Liburd MBE, Non-Executive Director at ABSTRACT and winner of the Inclusive Companies Champion of Inclusion Award, will be joined by a host of powerful keynote speakers and panellists as we encourage learning, reflection, and taking action towards inclusion.
Black Inclusion Week raises awareness of the importance of Black Inclusion and creates a platform for change to enable true equality for people of African and Caribbean descent. May 10th marks the beginning of a week long campaign filled with dynamic events and activities, which aim to:
Make us stronger as one community
Create a commitment towards change
Be a celebration of Black people in the UK
Empower all and facilitate action
Connect us through collaboration
Our official launch event is a brilliant way to engage in conversation about this vital topic and hear from those that are leading at the forefront as we delve into the Black experience from various cultural aspects.
Join the increasing number of individuals and organisations that see our vision; those that are brave and innovative, and those who want to sustain true inclusion in society.
Change starts with you. We ALL play a part, each and everyone of us.
---
Itinerary
---
11.30 – 11.45
Sue Liburd MBE, human capital innovation consultant & Non-Executive Director, ABSTRACT
---
11.45 – 12.00
Lord Simon Woolley CBE, Founder & Director, Operation Black Vote
*Video: Why is Black Inclusion Important?*
---
12.00 – 12.50
Panel Session and Q&A – Exploring different aspects of the black experience
Sandra Kerr CBE, Race Director, BITC – Business In The Community

Shane Ryan, Author, Justice Campaigner & Global Executive Director, Avast Foundation

Ifraah Samatar, Educator, Author, Mental Health & Social Action Campaigner

Zayna Ratty, LGBTQIA+, GSRD (Gender, Sex & Relationship Diversity), Race & Ethnicity Hypno-Psychotherapist, speaker, columnist, & educator
---
12.50 – 13.00
Closing Remarks from Sue Liburd MBE
---
About Our Guest Speakers & Panellists
---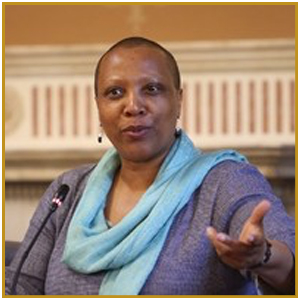 Sue Liburd MBE, DL
Sue is an award-winning businesswoman, human capital innovation consultant and business mentor. Sue has a special interest in assisting under-represented groups achieve C-suite success and is a recognised voice in the promotion of the importance and understanding of intersectionality and equality as a driver for business success. Sue was awarded an MBE in 2016 in recognition for her services to Business, Charities and Voluntary organisations. She won the Champion of Inclusion Award at the 2019 Inclusive Companies Awards and was listed in the 'HERoes 100 Women Executives List' for 2020, showcasing role models who are leading by example and driving change to increase gender diversity in the workplace. Sue is a non-executive director of ABSTRACT.
---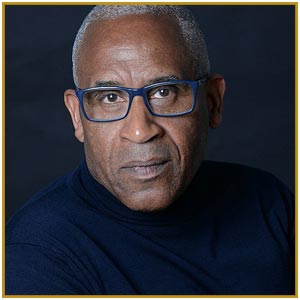 Lord Simon Woolley

Lord Simon Woolley is the Director and one of founders of Operation Black Vote, a national and internationally renowned race equality organisation. In the last 25 years Lord Woolley has helped transform our political and civic institutions, ensuring they are inclusive and representative. In 1996 there were 4 BAME MP's, now there are 65. In 2017 Operation Black Vote, launched the groundbreaking 'The Colour of Power', the most in-depth look at the racial make-up of Britain's top jobs across 28 sectors that dominate British society. Lord Woolley is seen as the inspiration and one of the architects for the United Kingdom's Race Disparity Unit and served as the Advisory Chair since its inception. Lord Woolley received a Knighthood in the 2019 Birthday Honours for his services to race equality and was nominated for a life peerage in the same year.
---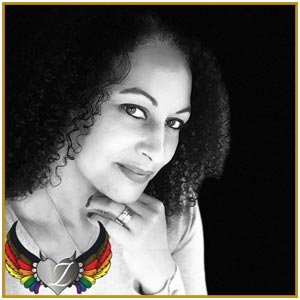 Zayna Ratty
Zayna is a Pink Therapy GSRD awareness endorsed trainer, the 1st PoC Chair of Oxford Pride and Diversity & Equalities Officer at NCHP.
She regularly delivers diversity training, consultancy and education to a wide variety of organisations.
As a Stonewall PoC Role Model she has over 1000 hours of private practice client work of experience in her specialisms of race, ethnicity and GSRD. Zayna is a columnist to both OxMag and Fyne Times and co-host of the Beyond Monogamy with Zayna and Jonathan podcast. Revered for her expertise in gender, sex, relationships and diversity, Zayna has also claimed the Hypno-Psychotherapist of the Year award at the Oxfordshire Prestige Awards 2020 and the Most Dedicated Hypno-Psychotherapist 2020 award.
An advocate for raising awareness of marginalised groups within society, Zayna has been twice nominated for the National Diversity Awards Positive Role Model (LGBT+) in both 2019 and 2020.
Zayna's charity, diversity consulting work and private therapeutic practice explore how race, gender, sexuality and relationship diversity create a prism of intersecting identities.
---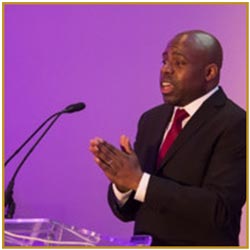 Shane Ryan
Shane Ryan is a tireless campaigner for justice, equality, wellbeing and opportunity for all with over 25 years' experience working as a Charity CEO, frequent adviser and consultant, speaker and author. He has been Strategic Consultant to the Grenfell Response Unit and a Corporate Consultant on Ethical Leadership, male wellness, employee experience, engagement and diversity initiatives. Until recently, Shane was the Deputy Director at The National Lottery Community Fund. A space in which he was able to further his work in philanthropy with responsibility for strategic national funding and partnerships including those with corporations, Central and Local Government, national grant making and place-based innovation. Additionally, during the past two years he has designed and led The National Lottery Community Fund approaches to Partnership funding mechanisms and associated policy, Youth Voice and equitable approaches during the recent Covid 19 response. More recently, Shane was appointed as Global Executive Director of the Avast Foundation, working directly and indirectly to support communities around the world and promote the values of freedom and choice that create meaningful lives.
Shane is former Chair of the AIRE Centre which is a legal charity focused on working with EU migrants, strategic litigation and trafficking and is also Former Chair and co-founder of the Young Westminster Foundation, Chair of the Fathers Development Foundation, previously Vice Chair of Children England and currently Chair and co-founder of The Grenfell Children and Young People's Fund. He is the Former CEO of Working with men and is a National Ambassador for Future Men (the new name for WWM). He has written for national and international books and other publications from Lancet to Huffington Post as well as Central Government and, has also designed a number of programs and interventions for boys and young men internationally (e.g. most recently in Compton, LA and Soweto, RSA), spoken nationally and internationally on issues related to boys and young men as well as fatherhood. His efforts in the non-profit and charitable sector have been widely recognised: Shortlisted for Diversity Role Model of the Year 2016 (National Diversity Awards) and for Children and Young People's Champion of the Years 2016 and 2019 (Children and Young People Now). He is the Fellow of the Winston Churchill Memorial Trust (2018) and Fellow of the Royal Society of Arts and was selected as a Guardian/Observer New Radical in 2016 in addition to Grosvenor's Charitable Champion of the year in 2017".
---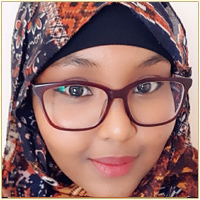 Ifraah Samatar
Ifraah Samatar is an Educator, Author, and multi award-winning Campaigner. She has 10+ years experience in Education, Charity, and Youth Sector with a keen interest in community and youth empowerment.
She works with young individuals, encouraging social inclusion and offering guidance in Academics and Personal Development. She is the co founder of NTRPRT; a Social Action Campaign that empowers and supports bilingual young interpreters, by recognizing the vital role they play in their communities, and equipping them with Leadership and knowledge to enhance their skills.
She has recently stepped down from her role in education to lead, facilitate and host discussions in Politics, Faith and Mental Health Awareness in diaspora communities. As well as Diversity and Inclusion, With particular focus on conversations around Islamophobia and Antisemitism as well as Black Inclusion and Black History beyond October.
As a consultant Ifraah delivers keynote speeches in schools, universities, and corporate events; to foster understanding, awareness, and Leadership development for youth and adults alike.
She holds the role of Deputy Chair, and host of Black Stars Podcast at the Black Leaders Network – Inclusive Communities workstream.
---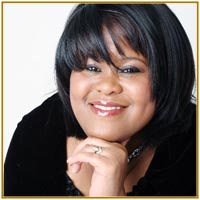 Sandra Kerr CBE
Sandra works together with business leaders and government policy makers to influence action on race in the UK. Prior to working at Business in the Community Sandra worked for DWP and the Cabinet Office. The Race at Work survey that she launched in 2015 with 24,457 responses and in 2018 with 24,310 responses provided the evidence to create the McGregor-Smith: Race in the workplace Review Scorecard and to establish the Race at Work Charter announced by the Prime Minister which now has more than 600 employer signatories.
In 2012 Sandra received an OBE in the Queen's New Year Honours for Services to Black and Minority Ethnic people and in 2019 Sandra was awarded a CBE in the Queen's Birthday honours list for Services to Equality and Diversity. Sandra published the Race at Work Black Voices Report in August 2020 and the Race at Work Charter 2020 report in October 2020. Sandra also sits on the Royal Society Diversity Committee, the ONS Centre for Equalities and Inclusion Strategic Advisory Board and the Cabinet Office Race Board.
She is a big advocate of mentorship, sponsorship and allyship. The Race at Work 2021 is now open and Sandra is calling on employees now to share their stories.
---