When:
14th May 2021 @ 2:30 pm – 3:45 pm
2021-05-14T14:30:00+01:00
2021-05-14T15:45:00+01:00
---
Book your place today!
---
Black Leaders are honoured to conclude the inaugural Black Inclusion Week (BIW) with a critical online event – 'Why is it important to continue the conversation around Black Inclusion?'
Black Inclusion Week is an unprecedented opportunity for everyone to celebrate Black people in the UK, and to remember the importance of building a fair and just society through the advancement of inclusion for all. It is, therefore, imperative that we continue to drive the conversation forward once we conclude BIW, to truly make a difference.
As BIW comes to a close, Black Leaders will host an engaging and informative virtual event, where we will be joined by an array of inclusive organisations leading at the forefront of this movement including Nielsen, Hastings Direct, The Open University and more, as we explore how to keep the conversation going far beyond Black Inclusion Week.
---
Guest speakers & Panellists
---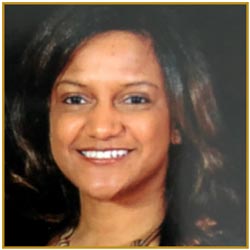 Kymberly Graham
Director, Diversity & Inclusion | NielsenIQ
Kymberly Graham is the Director, Diversity & Inclusion at NielsenIQ who is responsible for Inclusive Talent practices. From attraction to retention and development, Kymberly's focus is on ensuring the internal processes are fair, inclusive and positively impact NielsenIQ's objectives as well as the diverse talent experience. Additionally, she strategically leads the network of 9 Global Employee Resource Groups for end to end talent touchpoints, driving equitable visibility and impact for all affinities. She is passionate about diversity as driver of business growth and values an inclusive culture. As a Georgia native, Kymberly attended the University of Georgia for undergrad and Mercer University for her MBA.
---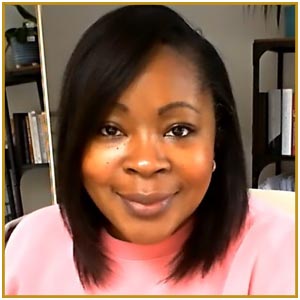 Simi Alofoje
Head of Talent and Inclusion | Hastings Direct
Simi Alofoje is an HR leader passionate about getting the best out of people in organisations. Simi has had a 15 years + career in financial services and is a specialist in inclusive talent management with senior level experience in strategic HR business partnering, executive succession management, leadership development, change management, employee engagement, diversity and inclusion and corporate social responsibility. Simi has a proven track record of using a combination of strong conceptual thinking, excellent consulting skills and insightful questioning to achieve desired outcomes, on time and to a high standard. Successful at challenging and supporting leaders with dismantling barriers to attracting, including and developing people from diverse backgrounds. Values driven, calm, authentic and self-aware with strong problem solving capability and excellent relationship management skills. Coaches and acts as trusted counsel to a diverse range of stakeholders across all levels of seniority.
---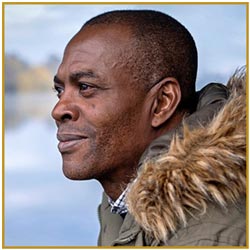 Stephen Akpabio-Klementowski
Regional Manager of Students in Secure Environments | The Open University
Stephen Akpabio-Klementowski (AFHEA) is a regional manager for The Open University's Students in Secure Environments (SiSE) team with responsibility for 29 prisons and secure hospital units in the country. Stephen is also an associate lecturer in criminology and a final year PhD candidate in criminology with The Open University.
---