When:
27th October 2021 @ 10:00 am – 11:30 am
Europe/London Timezone
2021-10-27T10:00:00+01:00
2021-10-27T11:30:00+01:00
---
CLICK HERE TO WATCH!
---
Inclusive Companies are delighted to partner with Auto Trader UK & Black Leaders to deliver a dynamic online event in honour of Black History Month (BHM). We would like to formally invite you and your colleagues to attend this occasion.
With Black History Month in full swing, we'd like to take this crucial opportunity to celebrate, recognise and value the contributions and life experiences from individuals and groups from Black communities across the UK.
Inspired by the official BHM theme 'Proud To Be', throughout this virtual and live event we will explore this important topic and delve into the Black experience from various aspects and viewpoints.
During the session, Sandra Pollock OBE, Founder of Open Mind Training & Development Ltd, The Women's Awards, and Inspiring You CIC, will be joined by a host of influential keynote speakers and panellists as we encourage learning, reflection, and taking action. In addition, Manchester based writer and producer Keisha Thompson has been commissioned to deliver a bespoke spoken word performance during the event, which will no doubt execute a powerful message.
Our panel session will feature:
Chaired by Nathan Dyke, Auto Trader UK & Sandra Pollock OBE, Open Mind Training
Chloe Davies, Head of Social Impact, Lucky Generals & UK Black Pride Volunteer

David Villa-Clarke BEM, Founder of Project Volunteer & CEO, Aleto Foundation

Ifraah Samatar, Educator, Author, Mental Health & Social Action Campaigner
---
Guest Speakers
---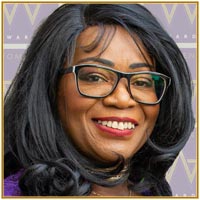 Sandra Pollock OBE | Open Mind Training
Sandra Pollock OBE is the Founder of Open Mind Training & Development Ltd, The Women's Awards, and Inspiring You CIC. Sandra brings more than thirty years' experience and knowledge spanning a wide range of sectors.
Her award-winning expertise includes Leadership, Management, People development, Organisational Change, Diversity, Equality, Inclusion and Membership growth. Sandra has worked with a range of business sectors including Banking, Human Resources, Transport, Manufacturing, Engineering, Social Care, NHS, Membership, and the Voluntary sectors.
In addition to Executive Coaching at senior level, her skills incorporate facilitation, training, and development of programmes for Universities, Higher and Further education organisations as well as blue-chip companies.
Sandra's business acumen has earned her numerous awards in recognition of her professional, community and business development contribution nationally.
Sandra is an international speaker, author, and equality activist.
Recently listed in the Queen's New Year's Honours List 2021, Sandra was awarded the Order of the British Empire (OBE) for services to Equality.
---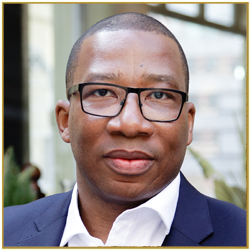 David Villa-Clarke BEM, MBA, APFS | Aleto Foundation
@davidvillaclarke
David is well known for his love of working with and developing young people to become great leaders. As the CEO of the Aleto Foundation, David gets to work with hundreds of young people in the pursuit of their excellence, either through sport or education.
As the owner of a financial planning business, David is passionate about helping people achieve financial wellbeing through education, as he sees this as the bedrock for social mobility.  
An accomplished Toastmaster and Public Speaker David enjoys sharing success and motivational stories, via TEDx or to groups and societies in workshops.
He is the founder and president of Project Volunteer, a charity that works with orphanages in Botswana, which for the past 14 years, encourages volunteers from the UK to work on his giving back programme.  
David was recognised for his services to charity with the British Empire Medal in the Queen's 2017 New Years Honours list.
---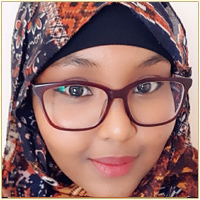 Ifraah Samatar
Ifraah Samatar is an Educator, Author and Regional Ambassador for Holocaust Education. She has 10+ years experience in Education, Charity, and Youth Sector with a keen interest in community and youth empowerment. 
She works with young individuals, encouraging social inclusion and offering guidance in Academics and Personal Development. She is the co founder of NTRPRT; a Social Action Campaign that empowers and supports bilingual young interpreters, by recognizing the vital role they play in their communities, and equipping them with Leadership and knowledge to enhance their skills.
Ifraah leads, facilitates and hosts discussions in Politics, Faith and Mental Health. She is passionate about Diversity and Inclusion, With particular focus on Black Inclusion and Black History beyond October.
As a consultant Ifraah delivers keynote speeches in schools, universities, and corporate events; to foster understanding, awareness, and Leadership development for youth and adults alike. 
She holds the role of Deputy Chair, and host of Black Stars Podcast at the Black Leaders Network – Inclusive Communities workstream. 
---
Chloe Davies | Lucky Generals
Chloe Davies is a proud bisexual woman, mother of two, a creative, global inclusion & belonging consultant, chef and entrepreneur. Her work sees her campaigning for inclusion and equality in social spaces, corporate organisations and the wider community. She spent over 15 years working in retail, artist management and PR before starting her own catering company in 2015.
In September 2021 she took on the role of Head of Social Impact for Lucky Generals – the creative company for people on a mission. Where she will be responsible, in conjunction with management, for setting the company's social impact goals and ensuring that they are met in the most effective and creative ways possible. The role will be focused on building a sustainable, diverse and inclusive company culture and output.
Before this Chloe spent over two years working for Mygwork – The global recruitment and networking hub for LGBT+ students, graduates, professionals and organisations who believe in true workplace equality. As Head of Training & Engagement (Public & Community) she oversaw necessary internal and external conversations surrounding LGBT+ inclusion, training and external consultation.
Hosted their inaugural #WorkPride virtual conference in 2020 with almost 20,000 in attendance from countries on every continent. 
Chloe volunteers with UK Black Pride (UKBP) as the Head of Finance & Governance, working closely with the Executive Director and the Board of Trustees to help shape the future of UK Black Pride. She is the Head of Relations for the London Queer Fashion Show – An annual showcase of fashion, identity, and expression, a Trustee for the London LGBTQ+ Community Centre and an Ambassador for Mental Health First Aid England.
She describes herself as a mental health survivor, openly discussing her own journey with depression and mental health and advocates on usualising these conversations both in and outside of the workplace and starred alongside Denise Welch in 'Depression & Me' – a short film produced by Mental Health First England which shines a light on lived experience of depression and recovery.
In all of her work, which takes Chloe around the globe, she aims to further connect those within the community while educating allies to continue disrupting and push for increased visibility, understanding and appreciation of the communities she works to serve.
In July 2021, Chloe was shortlisted out of 52,000 nominees for The National Diversity Awards – Positive Role Model of the Year – LGBT. The ceremony will be held on the 4th February 2022.
---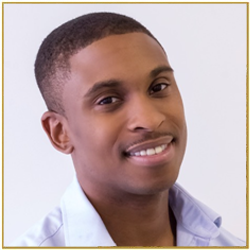 Nathan Dyke | Auto Trader UK
Nathan joined Auto Trader UK in 2012. Starting his career as a Graduate Client Manager, progressing quickly through a number of key roles, he has grown into an established leader within Auto Trader's sales operation. 
As a passionate advocate for diversity and inclusion, Nathan has co-chaired the Auto Trader BAME Network since its inception in 2018. Since that time, the group has established itself as a vital part of the AT community, significantly influencing the strategic direction of Auto Trader's D & I strategy. Deeply involved in recruitment and future talent initiatives, Nathan continues to be a visible and contributing figure in building a truly multi-cultural environment at Auto Trader.
Nathan is also a member of Auto Trader's Board Engagement Guild, sharing sentiment from AT's BAME network and Sales Operation with the Board, to further enhance strategic decisions.
Nathan's enthusiasm and desire continues to inspire others throughout the business, his contribution was a key factor in Auto Trader being named one of the top 10 organisations in the UK by Inclusive Companies in 2019.
Auto Trader was also shortlisted for the Diverse Company Award 2020 at the National Diversity Awards.
---
Keisha Thompson
Keisha Thompson is a Manchester based writer, performance artist and producer.
Keisha is Senior Manager of Children, Young People and Learning at Arts Council England, chair of radical arts funding body, Future's Venture Foundation, a MOBO x London Theatre Consortium Fellow and a member of Greater Manchester Cultural and Heritage Group, and recipient of The Arts Foundation Theatre Makers Award 2021.
She is currently working with commissioners Eclipse Theatre, York Theatre Royal and Pilot Theatre to stage new play, The Bell Curves. The script was made in development with Box of Tricks.
She is also working with Fuel Theatre and Alan Lane (Slung Low) to create new children's show, Izzy, BOSSS & Fractal.
In August 2020, she released a new mini album, Ephemera, in collaboration with Tom "Werkha" Leah and featuring riveting cellist, Abel Selaocoe.
---