When:
18th October 2023 @ 10:30 am – 2:30 pm
Europe/London Timezone
2023-10-18T10:30:00+01:00
2023-10-18T14:30:00+01:00
Where:
Auto Trader UK
HOME Theatre
2 Tony Wilson Pl, Manchester
M15 4FN

---
This year we will commemorate the official BHM theme of 'Celebrating our sisters' with an all-female powerhouse panel delving into various aspects of the Black experience of some of the UK's most trailblazing women. We are delighted to invite you to this special occasion.
Black inclusion is a priority for Inclusive Companies and Auto Trader throughout the year, but every October gives us the opportunity to connect and amplify the voices of black leaders as well as allies. Inclusive Companies is delighted to partner with Auto Trader UK to deliver a dynamic event in honour of Black History Month.
Artist, activist, and writer Zita Holbourne will be opening the event with a special spoken word performance, and an array of influential keynote speakers will cover vital themes and discuss how to break the glass ceiling, as we celebrate, recognise and value the contributions of Black women. The presenters and panellists represent different sectors, industries, and life experiences, and will offer the audience the chance to ask vital questions.
In addition to this, fantastic networking opportunities will be available and of course plenty of time to meet likeminded people and get to know each other. Networking creates lasting change, encourages communication, beneficial exchanges, and knowledge sharing, and we look forward to uniting with people from all walks of life to create powerful connections and bring about lasting change.
With a delicious menu of 'food from around the world' and drinks being served following the event, we can't wait to welcome you all.
Should you have any queries, please do not hesitate to get in touch and we'd be more than happy to assist.
Kind Regards,
Paul Sesay & the Auto Trader Team
---
Itinerary
---
10.30am – 11.00am
Registration & Networking
---
11.00am – 11.10am
Zita Holbourne | Multidisciplinary artist, writer, community activist, trade union leader and human rights campaigner
– Spoken Word Performance: I See You
---
11.10am – 11.20am
Simon Hosannah | Client Development Director, Auto Trader | Event Host
---
11.20am – 11.25am
Paul Sesay | CEO & Founder, Inclusive Companies | Welcome & Introductions
---
11.25am – 12.30pm
Celebrating Black Women
Panel Chair: Sandra Pollock OBE, MA | Multi-award winning business expert, Coach, Speaker, Consultant, author, equality activist
Andreena Leeanne | Black Lesbian Lived Experience Speaker, Wellbeing Workshop Facilitator, Author & Poet
Yvette Hopkins | Senior Executive Leader, Board Chair, Director & Advisor (Space, Women Entrepreneurship, Sustainable Construction, Poverty Alleviation & Math Research), Keynote Speaker, Veteran, GlobalScot
Dr Marilyn Comrie OBE | Award winning serial social entrepreneur, green tech innovator, STEM ambassador and board member of the Greater Manchester Local Enterprise Partnership
Keisha Adair Swaby | International Inspirational Speaker, Author, Radio Presenter, Founder of Empowering Dyslexics, listed as one of the 50 most influential neurodivergent women
---
12.30pm – 13.30pm
Guided Networking Session
---
13.30pm – 14.30pm
'Foods around the World' Lunch
---
14.30pm
Event Close
---
Guest Speakers
---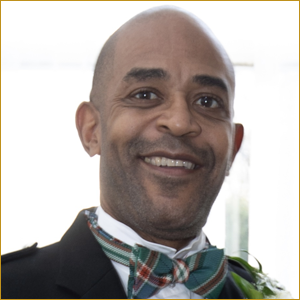 Simon Hosannah
Simon is a Client Development Director working with automotive manufacturers and their media agencies responsible for strategic relations. He is the key contact for JLR & Suzuki and has been at Auto Trader for almost 8 years. Simon has previously worked in commercial roles in Motoring for the Telegraph Media Group, the Independent Newspaper Group and Haymarket. Simon is also an MC and Sports Announcer specialising in covering basketball in the UK, Europe and for the NBA, but has also worked at the 2012 London Olympics and for the recentCommonwealth Games in Birmingham. He is also a proud dad of twins and a grandad!
---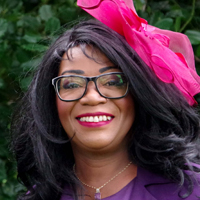 Sandra Pollock OBE
Sandra is a multi-award-winning leadership and management consultant, who brings more than thirty years of experience and knowledge spanning a wide range of sectors.
Her award-winning expertise includes Leadership, Management, People development, Organisational Change, DE&I and Membership growth.
Sandra currently holds a number of NED roles and has Chaired various regional and national organisations.  Her work on equality has seen her speak at the EU Committee on issues of flexible working, equality in the workplace and the benefits of getting women back into work.  She has conducted many local, regional, and national business growth and other projects across England, Scotland, and Wales, and in particular working to engage with underrepresented groups in the workplace and the community.
Sandra has worked with senior teams in a number of sectors including Banking, Human Resources, Transport, Manufacturing, Engineering, Police, Social Care, Higher Education, NHS, Membership, and the Voluntary sector.
In addition to Executive Coaching at senior level, her experience and skills incorporate discussion forums, facilitation, training, and development of programmes for Universities, Higher and Further education organisations as well as bespoke programmes for blue-chip companies.
Her business acumen has earned her numerous awards in recognition of her professional, community and business development contribution nationally.
She attained the status of Fellow of the Chartered Management Institute (CMI), Chartered Manager (CMgr), Fellow of the Institute of Consulting, having headed up this organisation for several years. Additional qualifications include 7407 & 7403 City & Guilds, Certificate Personnel Development CIPD, Level 7 & 5 Diplomas in Management, and a Masters in Creative Writing from the University of Leicester.
Sandra was recently listed in the Queen's New Year's Honours List 2021 when she was awarded the Order of the British Empire (OBE) for services to Equality.
Sandra is an international speaker, author, and equality activist working with senior leaders to recognise and incorporate the benefits of difference and creating equality within organisations.
---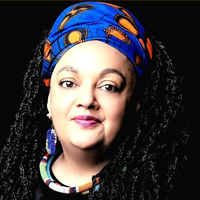 Zita Holbourne
Zita is an award winning multidisciplinary artist, writer, community activist, equality / human rights campaigner and trade union leader. She creates as a visual artist, poet, writer, vocalist and curator.
Zita is Co-founder/ National Chair of BARAC UK, a founding member of BME Lawyers For Grenfell, African Caribbean and Asian Lawyers For Justice and Joint National Chair of Artists' Union England. She is the former National Vice President of PCS Union and is the joint National Chair of Public Services International Education Support and Culture Workers Network.
Zita has played an instrumental role in exposing and campaigning against the Windrush Scandal and  for the human rights of refugees, including leading Humanitarian Aid missions and raising thousands of pounds for aid.
Zita has contributed to over 40 books and is author of  'Striving for Equality, Freedom and Justice', highlighting  important historical and current struggles through poetry. She is a winner of the Jessica Kingsley Writers Prize 2023.
Zita has performed poetry internationally and on diverse platforms from Glastonbury to the Houses of Parliament and featured in poetry collectives and as a resident poet.
She exhibits art around the globe. She has featured  in The World Reimagined , Trafalgar Square, Tate Modern, Victoria and Albert Museum, Pablo Center  USA, Lacuna Festival  Spain, Abolition Festival, Paris, Bandung Conference, Kenya and more.
She was listed in the top ten for Politician/ Campaigner in the 2022 Ethnicity Awards and won the positive role model for race award at the NDA Awards 2013. She is the recipient of a lifetime achievement award for Equality Champion at the Legacy Awards 2019, amongst others.
Zita is a trustee of ACTSA, a fellow of the Royal Society of Arts, elected member of the Royal Historian Society,  member of the Royal Society of Literature   member of the Black Writers Guild and an Honorary Fellow of University of Wales Trinity Saint David.
---
Paul Sesay
Paul Sesay is the Founder and Chief Executive Officer of the National Diversity Awards, Inclusive Top 50 UK Employers, Inclusive Awards and Inclusive Companies since 2006. Paul's business acumen has mainly been with a social focus.
With over fifteen years worth of experience within the Diversity, Equality and Inclusion sector, Paul has worked with some of the largest organisations in the world on their diversity and inclusion profiles.
He has also worked within local communities to help people from various backgrounds to achieve and empower disadvantaged groups throughout the UK. Paul's initiatives have helped thousands of organisations and individuals get recognised for their hard work and dedication to diversity.
---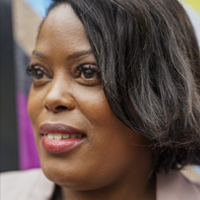 Andreena Leeanne
Andreena Leeanne (she/her) 42, is a Black Lesbian Lived Experience Speaker, Wellbeing Workshop Facilitator, Author & Poet who helps organisations with their inclusion and wellbeing strategy by speaking about intersectionality, authenticity, allyship also facilitates wellbeing workshops which focus on self-care. 
Andreena writes and performs poetry to come to terms with and speak out about her personal experiences with homelessness, mental health, identity, childhood sexual abuse & the many other challenges she has faced in her life. 
Her debut poetry collection CHARRED was published by Team Angelica in 2020 and was shortlisted for a Polari First Book Prize in 2021.
In January 2015 Andreena founded Poetry LGBT Open Mic Night which is a warm and welcoming space for the LGBTQ+ community to come together to share their experiences & creativity through poetry and spoken word both virtually and in-person.  Follow @PoetryLGBT on all the socials. 
In 2018 Andreena was one of Stonewall's Black History Month role models and was shortlisted for a Positive LGBT Role Model National Diversity Award in 2020.
In 2021 Andreena became a trustee of a charity called Action Breaks Silence whose mission is to end violence against women and girls.
Charred is available to purchase on Amazon https://www.amazon.co.uk/Charred-survivor-speaks-truth-inspire/dp/1916356125 and Etsy https://etsy.me/2Uh6sFg
Website www.andreena.co.uk
Follow Andreena on Instagram @Andreena.Leeanne.Speaker and LinkedIn Andreena Leeanne
---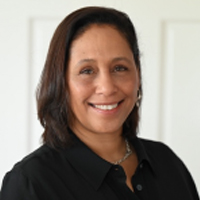 Yvette Hopkins
As a Military Officer, Commander, Commercial Executive, and Non-Executive Chair and Board Director Yvette Hopkins has extensive and significant experience leading teams and large complex organizations in multiple high stakes environments, domains, and sectors.
Most recently in the Global "Space Race", where Yvette focused on establishing a Scottish vertical launch spaceport contributing to an emerging and vibrant UK Space-based economy.
Prior to that, as a career military intelligence officer, Yvette focused on outwitting the adversary both on and off the battlefield, enhancing national security strategy & policy, whilst visibly leading cutting edge intelligence organizations.
Throughout her career, Yvette broke many gender and race barriers and strives to share those experiences through example, mentorship, and sponsorship.  The mettle and character forged from those experiences has only deepened her lifelong pursuit of leadership excellence, and global equality.
Yvette is in the lifelong pursuit of leadership excellence and recently completed a nine-month global expedition on Women and Leadership with the Women Emerging Non-Profit organization to encourage, inspire, and support women in – and into -leadership.
Yvette is also a global keynote public speaker on the topics of Leadership, Space, Innovation Entrepreneurship, and Inclusion.  Yvette serves on, and leads Boards across the Space, Sustainability, Entrepreneur, Women, Poverty Alleviation, and Social Justice Sectors.
Yvette's degrees are in Political Science (BA), Strategy, (MS) and National Security (MA). She has been awarded numerous awards to include the Distinguished Service Medal, Legion of Merit, and Bronze Star Medal. She has also earned parachutist, Air assault, and Combat Action badges.
Yvette leads a not-so-quiet life in the Shetland Islands (Scotland, UK).
---
Dr Marilyn Comrie OBE FRSA
An ardent champion for inclusive growth, Marilyn has worked tirelessly as an agent for economic and social change, with a call for 'Deeds Not Words'.
An award-winning serial entrepreneur, and Vice President of Greater Manchester Chamber of Commerce, Marilyn is at the forefront of plans to create a new advanced manufacturing hub in the Manchester City Region for SMEs. The upskilling and reskilling people on low incomes to progress into higher paid work that a high-tech economy needs forms one of the central tenets.
As director of development for The Blair Project, Marilyn is also working to close the gender gap in motorsport and engineering. In Autumn 2018, she will launch Formula Girl, a new sports clothing brand for women, where 40% of profits will be used to sponsor female engineering and sporting talent to reach the highest echelons.
---
Keisha Adair Swaby
Keisha is a Wife and Mother to four beautiful children. She is an International Inspirational Speaker, Radio Presenter , TV and Film Supporting Artiste. Keisha gave up her job of 12 years in 2016 to continue her education and pursue her dreams.
During the last few weeks of her studies Keisha was diagnosed with severe Dyslexia and Dyspraxia at the age of 41. Despite her challenges she achieved a First-Class BSc (Hons) Degree in Applied Sport and Exercise Science.
Keisha then went on to achieve  Merit in her master's degree in health psychology at Manchester Metropolitan University.
Keisha is passionate about helping others and creating more awareness of Dyslexia and Dyspraxia. Her eldest daughter was also diagnosed with Dyspraxia making her mission even closer to her heart. As part of her awareness work, she has given several people with Dyslexia and Dyspraxia the opportunity to share their own stories on her radio show.
Keisha is a Goodwill Ambassador for the Jamaica Dyslexia Association. Her lived experience of these conditions has given her several opportunities to share her story on various platforms and events. She is a regular speaker at events for international women's day and is a regular speaker at the annual Dyslexia Show held each year at the NEC in Birmingham.
Keisha launched Empowering Dyslexics to inspire and be an example to others that they too can achieve anything her motto is "If I CAN do it so CAN you"
Keisha has been chosen as one of the top 50 most Influential Neurodivergent Women and was a finalist for role model of the year at the Multicultural Business & Community Champion Awards (MBCC).
Keisha is also listed on the Northern Power Women Awards Future List 2023 and a WeAreTheCity Rising Star Finalist!
Keisha has recently published her book Empowering Dyslexics Blessed and Gifted which shares her story of sheer determination and resilience, a book to help others understand and become more aware of the strengths and challenges of living with learning differences.
Her bestselling book is now available on her website link below:
https://dulcet-yeot-0c8043.netlify.app/index.html
She is also a Co-Author in the book Black, Brilliant and Dyslexic.
Dyslexia Awareness video:
https://m.youtube.com/watch?v=dS7lx5E3b1U&feature=youtu.be
---