Webinar Description:
Inclusive Companies exists to challenge the lack of diverse representation within UK based organisations and to assist employers in fostering a truly inclusive environment within which they recognise and value the differences of each employee. The aim of this webinar is to raise the consistency of how inclusion is delivered across the public sector and to collectively build an inclusive environment for everyone. This is a brilliant opportunity for public sector organisations to learn more about Inclusive Companies and to hear from some of the UK's most Inclusive Police Forces, NHS Trusts & Fire Services.
Connecting thought-leaders, businesses and communities, Inclusive Companies are a leading membership body specializing in equality, diversity and inclusion with initiatives such as The National Diversity Awards and The Inclusive Top 50 UK Employers List under their belt. Organisations become a part of a premier network of employers embarking on their Equality, Diversity & Inclusion journey to tackle barriers in this area, share best practice, and work towards creating an inclusive culture for all. CEO Paul Sesay will be sharing more about the long term benefits and the importance of collaborating across every sector to enhance your D&I agenda.
For the first time ever, Lancashire Constabulary have reached the top 5 on the 2020/21 Inclusive Top 50 UK Employers List, coming in at 4th place. Rozila Kana, Lancashire Constabulary's Equality & Diversity Manager will delve into what they have learned and why it is crucial for other public sector organisations to embark on this journey. A panel session will also take place featuring the highest ranking public sector organisations on the IT50 List who will explore a host of D&I themes and provide insight into innovative best practices, which ultimately secured them a place on one of the UK's most coveted inclusion index's.
---
ITINERARY
---
11.30 – 11.45
Paul Sesay, CEO, Inclusive Companies
Introduction to Inclusive Companies and the importance of raising consistency of Inclusion across UK Workforces
---
11.45 – 12.00
Rozila Kana, Equality & Diversity Manager, Lancashire Constabulary
For the first time ever, Lancashire Constabulary have reached the top 5 on the 2020/21 Inclusive Top 50 UK Employers List, coming in at 4th place. Rozila Kana will delve into what they have learned and why it is crucial for other public sector organisations to embark on this journey.
---
12.00 – 12.30
Panel Session: Best Practice from the UK's Most Inclusive Public Sector Organisations
Take Away practical solutions and engage with the highest-ranking employers on the Inclusive Top 50 UK Employers Index
---
Chaired by: Paul Deemer, Head of Diversity & Inclusion, NHS Employers

Rozila Kana, Equality & Diversity Manager, Lancashire Constabulary

Tristan Dugdale-Pointon, Diversity Inclusion Cohesion Equality Advisor, West Midlands Fire Service

Naila Suleman, Diversity & Inclusion Manager, West Midlands Police

Richard Worlock, Equality & Diversity Facilitator (Workforce) Leeds Community Healthcare NHS Trust
---
12.30 – 12.45
Q&A & Closing Remarks
---
About our guest speakers and panellists
---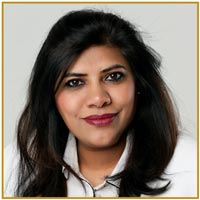 Rozila Kana
Equality & Diversity Manager, Lancashire Constabulary
Rozila has worked for Lancashire Constabulary since 1999. She has held a number of posts in policing including Diversity Officer where she was instrumental in tackling hate crime, honour crime as well as developing relationships between the police service, key stakeholders and communities.
In 2009, following the 7/7 terrorist attacks, Rozila joined the Counter Terrorism Branch in Lancashire. Her work in this area received national recognition and as a result she successfully achieved a secondment to the Association of Chief Police Officers in London for a period of 5 years. During this time, Rozila was responsible for the strategic delivery of counter terrorism projects for police forces across UK and Europe.
Upon her return to Lancashire Constabulary in 2015 from London, Rozila joined the Futures Team to deliver structured, innovative change. She has now been appointed as the Diversity and Inclusion Manager for the force. Rozila also has an additional role as Public Relations/Media Lead for the National Black Police Association and is the national tactical lead for Black, Asian, Afro-Caribbean and Minority Ethnic Women in Policing.
Rozila has spoken numerous times on complex policing issues involving diverse communities at various international conferences and events across Canada, The Maldives, America and Europe.
During her time with the police, Rozila has received various commendations and awards including Justice Awards from Lancashire Criminal Justice Board for outstanding contribution to delivery of justice in Lancashire. In 2009, she received an award from Lancashire Constabulary for outstanding delivery of policing. In 2011 during her time in London, Rozila received an award for promoting social cohesion from the National Association of Muslim Police Officers. In 2012, she received a commemorative medal from 10 Downing Street for helping to deliver a safe and secure Olympics 2012. In September 2020, she received a Divisional Commanders commendation for her work towards inclusion and diversity.
---
Paul Deemer
Head of Diversity & Inclusion, NHS Employers
Paul has been a HR professional for over 30 years. He has worked in local government, the voluntary sector and the health service – with particular experience in the fields of recruitment, employee relations, employment law and diversity. When working for Barnardo's he took on the role of national equality and diversity manager. After a short spell as a HR lead in an NHS trust, he was seconded into the Department of Health and Social Care's Equality and Diversity Team to help them develop the first national strategy in this area. Paul currently works for NHS Employers – which represents and supports NHS trusts across England – and is helping NHS organisations to embed diversity and inclusion good practice across the NHS. He also works on various diversity working groups and initiatives – with bodies such as the Chartered Institute of Linguists and the Recruitment Industry Disability Initiative – and writes frequently about all aspects of diversity through various social media channels.
---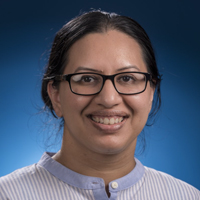 Naila Suleman
Senior Diversity & Inclusion Manager – West Midlands Police
Naila Suleman is a Senior Diversity & Inclusion Manager at West Midlands Police.
Naila worked in the private and community/voluntary sector before joining West Midlands Police 14 years ago. WMP is the second largest police force in the UK that employs 11000 employees. Naila manages and promotes the development and embedding of workforce Diversity and Inclusion Strategy which underpins delivery of the WMP values, and 'This work matters' strategy. As the subject matter expert on D & I, Naila leads the Learning, Talent, and Communications portfolio. She is the D&I lead advising senior leadership teams for Enabling services departments and a number of Neighbourhood Policing Units.
Naila can be credited with contributions to improving diversity in recruitment, progression, talent management, and operational service delivery in a large and challenging organisation.
Naila led the benchmarking exercise in 2020 in which WMP achieved Second place in the Top 50 Inclusive Employers list. She has been personally recognised by CIPD, European diversity awards, and awarded the Peter Robertson award by Mercer networks.
Naila has a BSc (Hons) in Public Policy & Management with Politics, MA political Thought & Theory, and CIPD Advanced Diploma in Human Resource Management Level 7.
---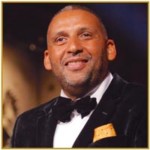 Paul Sesay
Founder and CEO – Inclusive Companies
Paul Sesay is the Founder and Chief Executive Officer of the Inclusive Top 50 UK Employers, National Diversity Awards, Inclusive Companies Awards and The Diversity Group since 2006. Paul's business acumen has mainly been with a social focus.
With over fifteen years worth of experience within the Diversity, Equality and Inclusion sector, Paul has worked with some of the largest organisations in the world on their diversity and inclusion profiles.
He has also worked within local communities to help people from various backgrounds to achieve and empower disadvantaged groups throughout the UK. Paul's initiatives have helped thousands of organisations and individuals get recognised for their hard work and dedication to diversity.
---
Richard Worlock
E&D Facilitator (Workforce) – Leeds Community Healthcare NHS Trust
Richard is Equality & Diversity Facilitator and WRES Expert, at Leeds Community Healthcare NHS Trust (LCH) Richard joined the Trust in 2008 after a 20 year spell in HMPS in both EDI and operational roles. Whilst in the Trust he has been recognised nationally and locally for his work in patient equality data and LGBT healthcare, in HMPS for his work on Disability in Yorkshire Prisons and work with the RESPECT & GALIPS staff networks (Race & LGBT). Outside of work Richard, a lifelong Cas fan and Scout can be seen Darn't Lane at Castleford Tigers ground or on the canal with the Explorer Unit that he leads. In 1961 Richard was declared the Bonniest Baby by the Yorkshire Evening Post and awarded a silver spoon, he was also on nodding terms with the late Bobby Ball.
---
Tristan Dugdale-Pointon
Diversity Inclusion Cohesion Equality Business Partner – West Midlands Fire Service
Tristan has nearly 20 years' experience working in the D & I agenda making use of a psychologically based approach to cultural and behavioural change, developing coaching and training interventions to progress the agenda in the organisations he has worked in. He has supported West Midlands Fire Service in its positive action and recruitment of diversity which has lead to the organisation being cited as the Gold standard for diversity in recruitment in the Fire and Rescue Sector. He is an experienced coach and mentor specialising in supporting and developing leaders in uniformed organisations.
---