When:
9th July 2020 @ 11:30 am – 12:30 pm
Europe/London Timezone
2020-07-09T11:30:00+01:00
2020-07-09T12:30:00+01:00
---
Employee networks are becoming more commonplace across all industries, but how do we make sure they can fulfil the needs of LGBT+ employees while balancing company requirements, values, and goals?
The people leading employee networks often get involved with little or no previous experience, but a huge amount of passion and energy. The Building Better, Sustainable and Empowered LGBT+ Networks webinar will share ideas and experience of employee network best practice and the key challenges faced.
By joining together and sharing our knowledge we can develop successful LGBT+ employee networks that have a meaningful impact on workplace culture and strategy.
---
Click here to watch the webinar
---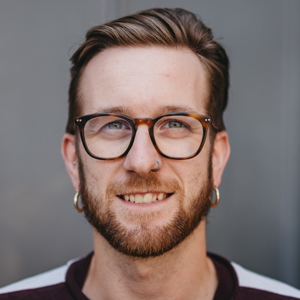 About Luke Ives
Luke is Communications Lead for Jacobs Prism LGBT+ Network and has previously created, developed and chaired Inclusion Networks at Civic Engineers and Balfour Beatty. Luke is also Chair of Building Equality in Greater Manchester and a member of the Executive Committee, an alliance construction organisations working together to drive LGBT+ inclusion in the industry. Luke recently became a Trustee of The Proud Trust, a life-saving and life-enhancing organisation that helps LGBT+ young people empower themselves, to make a positive change for themselves, and their communities.
Luke's actions serve to create positive and inclusive workplaces, through creating safe environments for open discussions and encouraging engagement in developing, delivering and monitoring diversity and inclusion. His work for Building Equality in Greater Manchester has seen the network grow to encompass 27 organisations since 2017, where he has led on collaborative initiatives to drive LGBT+ inclusion.
Luke is progressing the conversation on sexuality and gender identity, while empowering allies to take a stand, through developing the Building Equality LGBT+ Inclusion Toolbox Talk, an interactive presentation aimed at promoting and educating on key LGBT+ issues. This includes the Building Equality Poster Campaign, aimed at challenging misconceptions and inappropriate language and behaviour in the workplace.
---