---
This webinar will explore the different ways in which we communicate and share information, revealing how communication is constantly evolving and what this means for organisations as new and increasingly diverse generations of people enter the world of work. Hybrid and virtual working present new challenges for inclusive communication, so we'll consider communication styles across a range of differences including culture, age, and neurodivergence, sharing practical tools to help make communication in the workplace more inclusive.
Communicating through conflict can create obstacles and tensions that, if not managed, can diminish feelings of belonging. We'll share a couple of tools to support these conversations, to help make them more positive and productive, by reframing conflict as an opportunity for healthy challenge. We'll close by summarising a framework for better communication, and then open the session for Q&A.
---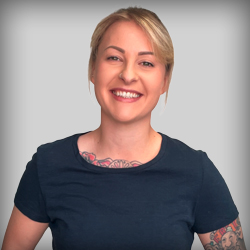 About Jess Sandham

Jess is committed to leading by uplifting others, to creating environments in which people are empowered to be wholly themselves, and to dismantling systems that hold people back from achieving remarkable things. Consulting on the transformation of people management practice with organisations globally, with a focus on Diversity, Inclusion and Belonging. Specialised knowledge in behaviour change, using data to tell compelling stories, building engagement, and driving innovation. 10+ years' experience across program/project delivery, leading change, coaching, learning delivery. Jess earned a Masters (distinction) in Human Resource Management while working full-time managing Inclusion & Diversity insights for FTSE100 organisation with c.70,000 employees, reporting to the Chief Executive Committee, and has been a volunteer Trustee with StreetFit Scotland since February 2022.
---