When:
11th October 2022 @ 9:30 am – 2:30 pm
Europe/London Timezone
2022-10-11T09:30:00+01:00
2022-10-11T14:30:00+01:00
Where:
Penna
10 Bishops Square
London
E1 6EG

---
This event is sold out!
To be added to our waiting list, please email info@inclusivecompanies.co.uk
---
Inclusive Companies and Penna extend an official invitation to their upcoming Black History Month event: 'Diversity in the Public Sector – The impact on Inclusion since George Floyd's murder'
---
This significant event will look at the inequalities that have been brought to the forefront as a result of the senseless killing of George Floyd and the Covid-19 pandemic. We invite you to join us as we strike this crucial conversation.
---
The killing of George Floyd and inequalities brought to light by the Covid-19 Pandemic in 2020, have seen organisations across all sectors seek to address the diversity make-up of their workforce. But, as the downturn in the economy becomes ever more real, we ask:
What lessons have been learned since the murder of George Floyd? What impact has this had?  

Where can the Public Sector learn from the private sector with regard to diversity recruitment?

How can we ensure that best practices across the sector do continue, even in potential times of austerity ahead?
Before the 2008 financial crash, the Public Sector – especially local government organisations, were generally seen as pioneers in the field of diversity; responding to communities and effectively building teams reflective of the societies and communities in which they worked. Since the crash however, it feels that the Private Sector has been more innovate and picked up the baton on diversity and inclusion.
Inclusive Companies and Penna invite you to join us as we learn from community and public sector leaders at the heart of change across diversity and inclusion.
---
ITINERARY
---
09.15 – 10.00
REGISTRATION & NETWORKING
---
10.00 – 10.05
WELCOME & INTRODUCTIONS
Spoken Word Performance by Zara Dieobi
---
10.05 – 10.25
DIVERSITY, LEADERSHIP & CHANGE
Dawar Hashmi
Director, Local Government and Public Sector Executive Search
Penna
---
10.25 – 10.45
LEARNINGS FROM THE PUBLIC SECTOR: TACKLING INEQUALITY AND INJUSTICE IN CAMDEN AND BEYOND
Jenny Rowlands
Chief Executive of London Borough of Camden and lead on EDI for London Councils
---
10.45 – 11.30
IT50 FIRESIDE CHAT | BEST PRACTICE FROM THE UK'S MOST INCLUSIVE EMPLOYERS
CHAIRED BY ALEXIS CURTIS-HARRIS | PENNA
Caroline Frankum

|

Global Chief Executive Office, Profiles Division

|

Kantar
Deputy Chief Fire Officer Wayne Brown

|

West Midlands Fire Service
---
11.30 – 11.45
REFRESHMENT BREAK
---
11.45 – 13.00
PANEL: WHAT HAS CHANGED SINCE GEORGE FLOYDS MURDER?
CHAIRED BY PAUL SESAY | CEO, INCLUSIVE COMPANIES LIMITED
Jeff Boothe

|

 

Chief Superintendent

|

Met Police
Jenny Rowlands

|

Chief Executive of London Borough of Camden and lead on EDI for London Councils
Alexis Curtis-Harris

|

Head of Equality, Diversity & Inclusion – Attraction & Communications

|

Penna
Deputy Chief Fire Officer Wayne Brown

|

 

West Midlands Fire Service
---
13.00 – 14.30
LUNCH & NETWORKING
---
14.30
EVENT CLOSE
---
GUEST SPEAKERS
---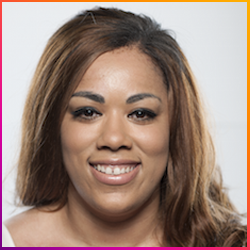 Alexis Curtis-Harris
Penna | Head of Equality, Diversity & Inclusion
Alexis joined Penna in 2014 after spending seven years at Capita Resourcing and Reed Professional Services. Here she worked on large-scale resourcing strategies and digital projects for the Office for National Statistics, Barclays Retail, the BBC and others. At Penna, Alexis combined her passion and career to shape her dream job, bringing diversity and inclusion expertise to our clients as the businesses' D&I Lead. She's also leading Penna on their own D&I journey.
---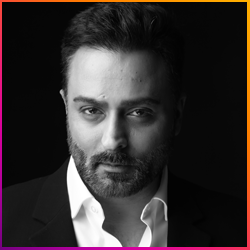 Dawar Hashmi
Penna | Director, Government and Public Sector Executive Search
Dawar has 24 years' experience in recruitment
As well as being involved in appointing people to senior positions within the public sector he is also a trustee, a non-executive director, a speaker, coach and mentor. He founded and chairs the Diversity in Local Government leadership network – the only national network of its kind. He is the only executive head-hunter to be on the board of Directors at The Staff College, which supports the development of leadership and management capacity in local authorities and their Children's Trust partner organisations. He is also the only executive head-hunter to be a mentor on the NGDP BAME 2021/22 mentoring programme for graduates in the national management scheme in local government.
Dawar chairs the judging panel for the annual Chief Executive of the Year award as well as being a co judge on the Senior Leadership Team of the Year and the award for Diversity and Inclusion in Local Government.
His achievements have included helping the Mayor of London diversify the board of Transport for London as well as significantly changing the demographic of leadership across local government – in 2021 83% of the appointments he helped local government make were female and 67% were from an ethnic minority.
Dawar is now Director of Executive Search at Penna, where he works across Government and the Public Sector.
---
Caroline Frankum
Kantar | Global CEO, Profiles Division
Caroline is a multi-award-winning CEO with a high-level of expertise in media, consumer insights, evidence-based transformation, change leadership, and ensuring diversity is a business imperative for optimising social and business value.
Kantar is one of the world's leading Market Research agencies and, as part of both the Kantar Exco running the overall business and leading the $4 billion sale of Kantar to Private Equity and the Global CEO of the Kantar Profiles Division, Caroline is responsible for helping clients understand people and inspire growth. This includes running the multi-million-dollar first party data division that powers insight delivery and analytics for world-leading Consumer, Media, Tech, Publisher, Consultancy, Healthcare, Market Research, and e-commerce brands.
Caroline joined Kantar in 2016 and prior to this worked client-side in Media for 15 years in influential roles at leading Media companies, including: Classic FM, The Mirror Group, Five, Disney, ITV, UKTV and Sky. This was followed by 7 years at Omnicom where she was EMEA CEO for Brand & Comms specialist Agency Hall & Partners.
---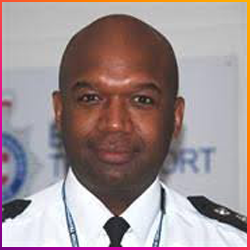 Jeff Boothe
Metropolitan Police Service | Chief Superintendent
Jeff Boothe is a Chief Superintendent in the Metropolitan Police Service and he leads on the MPS drive to increase the number of Black, Asian and Minority staff and Women being recruited into the service, by way of a coordinated Outreach approach.
After 24 years' service with the British Transport Police, Jeff joined the Metropolitan Police Service to be part of the Commissioners 20/20 Change Programme and bring about lasting change to a global city. He assumed the command of the London Borough of Bexley and was able to achieve the lowest crime rate in London during his tenure. He then transferred to the London Borough of Croydon a particularly challenging operational command. He immediately set about conducting a joint review of the strategic governance of partner agencies. This led to streamlined working practices and closer working in the areas of vulnerability; and serious youth violence. The borough has seen a 30% reduction in serious youth violence.
Jeff then faced the challenge of leading on a substantial change programme within the MPS; which involved the merging of the 32 borough structure into 12 Basic Command Units. He had responsibility for leading the largest geographical area within the MPS; covering three London Boroughs of Bromley, Croydon and Sutton with a combined population of over 1 million residents.
Jeff has extensive project management experience; which includes leading on the introduction of the first ever 260 Police Community Support Officers (PCSOs) into the British Transport Police, which involved an innovative recruitment and selection process. He also led on a multi-million pound project designed to create a destination location at St Pancras International Station.
Jeff is a qualified Strategic Public Order Commander, Strategic Firearms Commander and CBRN Commander; with extensive operational experience performing key command roles for events such as the London Olympics 2012, Trooping the Colour, Notting Hill Carnival and New Years' celebrations, and he was awarded a Commissioners commendation for delivering the planning and organising of the four day Queens Diamond Jubilee events in London.
Jeff developed an inclusion and diversity talent scheme within the BTP and is in the process of introducing key aspects into the MPS, which he hopes will encouraged the progression of women and Black, Asian and Minority staff within the organisation to assist in achieving one of the Commissioners 20/20 objectives of having a more diverse representation at a senior level. This scheme involved mentoring, coaching, attachments, secondments and networking. The key aim of the scheme was to improve overall efficiency and effectiveness in delivering the business objectives of the MPS.
---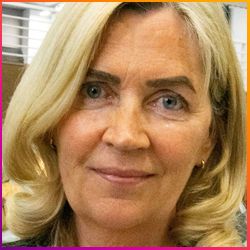 Jenny Rowlands
Camden Council | Chief Executive
Jenny Rowlands has been Chief Executive of Camden Council since March 2019. She has spent her career in public service and local government, with a focus on tackling inequality and injustice, and connecting with and empowering communities. As Chief Executive, Jenny has sought to tackle our shared and complex challenges by harnessing the collective resources of Camden – our entrepreneurial citizens, our world-leading businesses, our creative communities, our innovative universities, and research institutions. At the core of this is a sense of a humane, relational Council, engaging the voices and priorities of our communities, capable of matching the pace and energy of Camden's citizens.
Jenny prioritises being open and accessible to the Council's workforce, starting with a listening box when she first came into role which asked all staff for their ideas on what could be improved or amplified across the organisation. This connection to staff has continued with Jenny using the organisation's communications channels to reach out to staff, sending personal letters to colleagues who have gone above and beyond, and leading regular and well-attended all-staff briefings.
---
Deputy Chief Fire Officer Wayne Brown
West Midlands Fire Service
Deputy Chief Fire Officer Wayne Brown is a vastly experienced strategic manager who joined the West Midlands Fire Service from London Fire Brigade in November 2019.
Wayne has extensive experience of leading on Organisational Cultural change, Blue Light Collaboration, Incident Command, Equality, Diversity and Inclusion, Health and Safety and Operational Assurance.
He is the West Midlands Conurbation Local Resilience Forum Chair and played an integral part in the region's response to Covid 19.
Wayne currently contributes to several national workstreams which includes being the fire lead on the Joint Emergency Services Interoperability Principals (JESIP), Joint Doctrine 3rd edition, Chairs the National Fire Chief's Council Health & Safety Committee and sits on the National Fire Chief's Council Operation's Coordination Committee, Equality, Diversity, and Inclusion Project Board and is an EDI champion.
Wayne is an experienced Multi Agency and CBRN Gold Commander who has attended some of the UK's most significant operational incidents, including London terrorist attacks and the devastating Grenfell Tower fire.
Wayne is a non-Executive Director of 999 Day and Director of Fire & Rescue and Trustee of the 999 Cenotaph Charity which is raising £3.2m to build the UK's first 999 Cenotaph. This important monument will honour all who have served in the emergency services and the NHS.
Wayne was awarded the Most Influential BAME Individual in Fire at the Excellence in Fire & Emergency Awards in December 2021 and is a Senior Leaders finalist for the Black Talent Awards being held in Birmingham in September 2022.
Wayne has attained qualifications in Business Administration, Project and Portfolio Management, Leadership & Management, Coaching & Mentoring and has completed the Executive Leadership Programme
---