When:
28th September 2021 @ 11:30 am – 1:00 pm
Europe/London Timezone
2021-09-28T11:30:00+01:00
2021-09-28T13:00:00+01:00
Diversity, Inclusion & Belonging – ever wondered what the difference is?
---
In honour of National Inclusion Week, we will be discussing all things diversity, inclusion, and the third piece of the puzzle, belonging.
This interactive webinar will explore frank and open discussions with the audience and panellists about the state of UK inclusion, covering themes such as; diversity fads, genuine allyships, and tick box inclusion initiatives.
This thought-provoking conversational session will allow participants to engage, collaborate, and delve into personal experiences as we find common ground on a host of subjects.
Featuring a powerful line up of speakers, our panel will include:
Paul Sesay, CEO & Founder, Inclusive Companies

Paul Deemer, Head of Diversity & Inclusion, NHS Employers

Sue Liburd MBE DL, Non-Executive director, Abstract UK

Stephen Frost, CEO, Included
This webinar will also mark the launch of our brand new platform Inclusion Talks. Inclusion Talks will highlight a series of topics across podcasts, webinars, and interviews, sharing open and honest discussions between diversity and inclusion professionals.
We are delighted to invite you and your colleagues to the conversation.
---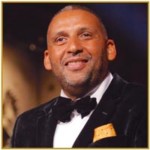 Paul Sesay
Founder and CEO – Inclusive Companies
Paul Sesay is the Founder and Chief Executive Officer of the Inclusive Top 50 UK Employers, National Diversity Awards, Inclusive Companies Awards and The Diversity Group since 2006. Paul's business acumen has mainly been with a social focus.
With over fifteen years worth of experience within the Diversity, Equality and Inclusion sector, Paul has worked with some of the largest organisations in the world on their diversity and inclusion profiles.
He has also worked within local communities to help people from various backgrounds to achieve and empower disadvantaged groups throughout the UK. Paul's initiatives have helped thousands of organisations and individuals get recognised for their hard work and dedication to diversity.
---
Sue Liburd MBE, DL
non-executive Director, Abstract UK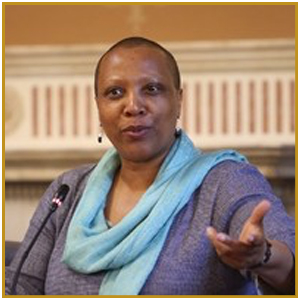 Sue is an award-winning businesswoman, human capital innovation consultant and business mentor. Sue has a special interest in assisting under-represented groups achieve C-suite success and is a recognised voice in the promotion of the importance and understanding of intersectionality and equality as a driver for business success. Sue was awarded an MBE in 2016 in recognition for her services to Business, Charities and Voluntary organisations. She won the Champion of Inclusion Award at the 2019 Inclusive Companies Awards and was listed in the 'HERoes 100 Women Executives List' for 2020, showcasing role models who are leading by example and driving change to increase gender diversity in the workplace. Sue is a non-executive director of ABSTRACT.
---
Paul Deemer
Head of Diversity & Inclusion, NHS Employers
Paul has been a HR professional for over 30 years. He has worked in local government, the voluntary sector and the health service – with particular experience in the fields of recruitment, employee relations, employment law and diversity. When working for Barnardo's he took on the role of national equality and diversity manager. After a short spell as a HR lead in an NHS trust, he was seconded into the Department of Health and Social Care's Equality and Diversity Team to help them develop the first national strategy in this area. Paul currently works for NHS Employers – which represents and supports NHS trusts across England – and is helping NHS organisations to embed diversity and inclusion good practice across the NHS. He also works on various diversity working groups and initiatives – with bodies such as the Chartered Institute of Linguists and the Recruitment Industry Disability Initiative – and writes frequently about all aspects of diversity through various social media channels. 
---
Stephen Frost
CEO, Included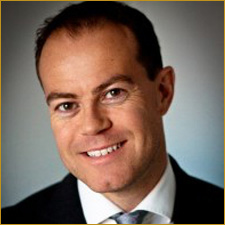 Stephen is a globally recognised diversity, inclusion and leadership expert, and founded Included in 2012. He leads the team and works with leaders around the world to embed inclusive leadership in their decision-making.
From 2007-2012 Stephen designed, led and implemented the inclusion programmes for the London Olympic and Paralympic Games as Head of Diversity and Inclusion for the London Organising Committee. From 2004-2007 Stephen established and led the workplace team at Stonewall. Stephen has also led D&I at KPMG and worked in advertising and consulting.
Stephen was a Hertford College Scholar at Oxford and a Fulbright Scholar at Harvard. He remains a Visiting Fellow of the Women and Public Policy Program. He has won various awards from the 2010 Peter Robertson Award for Equality and Diversity Champions and 2011 Young Global Leader by the World Economic Forum to one of Management Today's Change Agents for his race and gender work.
He has taught Inclusive Leadership at Harvard Business School, Singapore Management University and Sciences Po in France and advised the British Government, Royal Air Force and the White House. He is author of The Inclusion Imperative (2014), Inclusive Talent Management (2016) and Building an Inclusive Organization (February 2019).
---
Agenda
---
11.30 – 11.35
Paul Sesay, CEO/Founder, Inclusive Companies | Event Launch & Introduction
---
11.35 – 11.45
Sue Liburd MBE DL, Non-Executive Director | Abstract UK  Diversity 'Culturalisation of Diversity'
Let's talk diversity! The language of diversity is dynamic, because all language evolves over time. 
When different groups come together what happens? Common understanding or common difference?
In these fast paced changing times is what we believe about diversity in need of a cultural rethink?
---
11.45 – 11.55
Stephen Frost, CEO | Included | Inclusion 'When does Inclusion start, and when does it end within a workplace scenario?'
Should inclusion initiatives only be focused around when you arrive into the office and end when you leave? Addressing complex situations thrown up by remote work, the after work trip to the pub, and employees' social media, Stephen Frost will be speaking about inclusion in the UK today.
---
11.55 – 12.05
Paul Deemer, Head of Diversity & Inclusion | NHS Employers | Belonging 'Education of Belonging'
---
12.05 – 12.50
Panel Discussion
Panel Host – Paul Sesay
Sue Liburd | Stephen Frost | Paul Deemer
---
12.50 – 13.00 – Q&A
---
13.00pm – Closing Remarks | Event Close
---