When:
23rd March 2022 @ 11:00 am – 12:00 pm
Europe/London Timezone
2022-03-23T11:00:00+00:00
2022-03-23T12:00:00+00:00
---
Endometriosis is a common condition that can affect 1 in 10 women and those assigned female at birth during their working life. Endometriosis UK is a national charity who work to improve the lives of people affected by endometriosis and to decrease the impact it has on those with the condition and their families and friends. Endometriosis UK provides free, reliable information about endometriosis through their website, their support network provides vital, emotional support and information to those who have endometriosis through support groups and helpline, enabling them to understand their disease and take control of their condition.
This webinar will provide in depth information about what endometriosis is and various treatment options available for women living with the disease. Senior staff member at Endometriosis UK Rozie, will discuss the impact endometriosis can have on a woman's day to day life, including how it can impede in a working environment, along with suitable solutions of how employers can best support their employees living with the disease.
---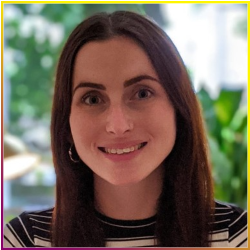 About Rozie Corbett
Rozie is a senior staff member at Endometriosis UK, she leads on income generation activities for the charity, as well as the Endometriosis Friendly Employer scheme, designed to help employers create environments where those living with endometriosis can thrive at work. Prior to joining Endometriosis UK as a staff member, Rozie was a volunteer Support Group Leader for Endometriosis UK, which involved providing emotional support, sign-posting to information and hearing the stories of many of those living with the endometriosis.
---