When:
10th November 2022 @ 9:30 am – 12:45 pm
Europe/London Timezone
2022-11-10T09:30:00+00:00
2022-11-10T12:45:00+00:00
Where:
Auto Trader UK
HOME
2 Tony Wilson Pl, Manchester
M15 4FN

---
Auto Trader UK in partnership with Inclusive Companies and The Fertility Network
---
About this event
At least 1 in 6 couples have difficulty conceiving. This means that it's highly likely you have a friend or colleague who is facing a fertility issue right now.
A recent study by the Fertility Network confirms that juggling this huge emotional and physical challenge undoubtedly has an impact at work; of those surveyed, a third had to take increased sickness absence and over half experienced decreased job satisfaction.
Inclusive Companies Member, Auto Trader have been working hard over the past 2.5 years to raise awareness and increase education internally around this topic. Whilst they recognise, they have still got a way to go, they want to share their experiences and open up the conversation on fertility wider to highlight what workplaces can do to support their people.
During this session we will hear from those with lived experiences, employers sharing best practice, and experts in this area. We will delve deep into this topic during our panel session, as well as explore why there is still a taboo around infertility, how it can impact individuals at work and what businesses can do to support their people experiencing fertility challenges.
We are thrilled to offer you two complimentary tickets to attend this event – we encourage you to join us!
*Please note this event is on a 'first come first served' basis*
Should you have any queries, please do not hesitate to get in touch and we'd be more than happy to assist.
e: info@inclusivecompanies.co.uk
---
ITINERARY
---
09.30 – 10.00am
Registration & Networking (Welcome Coffees/pastries)
---
10.00 – 11.00am
Nickie Aiken MP, Creator of the Fertility Treatment Employment Rights Private Members Bill
Fertility Treatment – That's a bit Niche, isn't it?
---
11.00am – 11.15am
Interval
---
11.15am – 12.00pm
Panel Session: What Can Organisations do to help?
Chaired by Sarah Munnery, Principal Marketing Manager, Auto Trader UK
Anya Sizer, Fertility in the workplace lead, Fertility Network UK
Sophie Ratinckx, Senior People Partner, Auto Trader UK
Toby Trice, Racing Car Driver and Fertility Campaigner
Jenny Okona-Mensah, from the Fertility Network
Dr Rachel Gregoire, Scientific Director at The Hewitt Fertility Centre and HFEA Person Responsible
---
12.00pm – 12.45pm
Lunch & Networking
---
GUEST SPEAKERS
---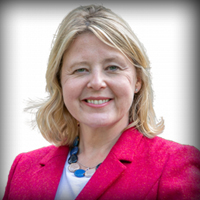 Nickie Aiken MP
Creator of the Fertility Treatment Employment Rights Private Members Bill
Nickie Aiken was first elected to Parliament serving the Cities of London and Westminster in December 2019. Prior to her parliamentary career, Nickie had a successful career in public relations and communications and was elected to Westminster City Council representing Warwick Ward, Pimlico in 2006 and became Leader of Westminster City Council in 2017.
As Leader of Westminster City Council, Nickie also sat on the Executive Board of London Councils and, as an MP, Nickie works closely with the City of London Corporation and Westminster City Council.
As a strong local voice in Parliament for the Cities of London and Westminster, Nickie has successfully campaigned to secure the critical pedicabs licensing scheme, repeal the 1824 Vagrancy Act, achieve a pioneering scheme to detect rare diseases in newborn babies and, supports ambitious environmental targets. Nickie champions the rights of women and girls across the world and speaks out to break the taboos of women's health issues such as the menopause. Her latest campaign aims to raise awareness around fertility treatment and break down the barriers towards it in the workplace.
In September 2022, Nickie was promoted to Deputy Chairman of the Conservative Party, having previously served as Vice-Chair of the Conservative Party and, Parliamentary Private Secretary to the Ministerial Team at the Department for Housing, Communities and Local Government. Nickie is currently a Chair of the APPG for Get Refusal, Vice-Chair on the APPGs for Antisemitism, Cycling and Walking, Homelessness, Menopause, Political Literacy, Preventing Sexual Violence in Conflict Initiative, Renters and Rental Reform, Theatre, and sits on the APPGs for London as a Global City, United Nations Women, Women in Parliament, and Women's Health.
---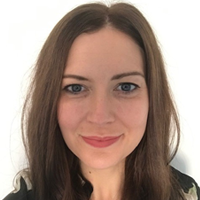 Sarah Munnery
Principal Marketing Manager, Auto Trader UK
Sarah Munnery is the co-lead of Auto Trader's Family Network. The network aims to provide a safe space for AT colleagues to come together, share experiences, challenges and support for one another, whatever family looks like for them. For the last three years, through the network Sarah has helped to raise awareness and understanding of infertility across the organisation and hosted several sessions across a variety of fertility-related topics to provide further support for colleagues across the business.
---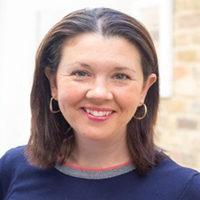 Anya Sizer
Fertility in the workplace lead, Fertility Network UK
Anya is the head of the workplace initiative "Fertility in the workplace"  for the Fertility Network UK and has over fifteen years of experience within the Fertility sector including seven overseeing patient care at the London Women's clinic Harley Street.
She is often in the media as a champion for the patient perspective on facing Infertility and is currently busy lobbying MPs and speaking in Parliament regarding Fair provision of IVF for all. She has worked for three MP's, most recently as senior office staff for David Lammy MP as well as being a local councillor for Hoxton east and Shoreditch and Deputy speaker for Hackney. She is a mum of Two children from IVF and one adopted son and a champion for the Saying Goodbye baby loss charity and Home for Good adoption charity.
---
Sophie Ratinckx
Senior People Partner, Auto Trader UK
Sophie Ratinckx, Senior People Partner, has been with Auto Trader for over 7 years and has worked on a number of cultural and people projects. Along with more recent involvement in supporting the organisation through the pandemic and 'out the other side', Sophie's key passion has been developing and embedding the Wellbeing strategy for the organisation to create a truly family-friendly culture. As a market-leading brand with a heritage to be proud of, Auto Trader credit their success to their people, so supporting them to have more good days is a top priority. Their approach to wellbeing focuses on empowering their people to make the best choices for their health and happiness.
---
Toby Trice
Racing Car Driver and Fertility Campaigner
Toby Trice is a Porsche racing driver on a campaign to raise awareness for fertility through motorsport. Breaking down the taboo and stigma of infertility while supporting couples across the UK using his own experience to normalise the conversation.
---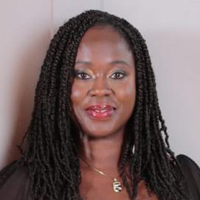 Jenny Okona-Mensah
Fertility Network UK
Jenny Okona-Mensah is Ethnic Minorities Project Worker, at Fertility Network UK. In her role she supports a diverse range of people from ethnic minority communities. Equality, Diversity, and Inclusion is at the heart of her work. She strives to bridge the gaps between accessibility, awareness and support amongst Black, Asian and Minority Ethnic people. She works to increase knowledge and engagement with Fertility Network UK services among minoritized communities. Jenny values being in the position to raise awareness about fertility issues to marginalised and underrepresented communities.
She is passionate about her work in the mental health sector as a therapist, as well as advocating for improvements in care, support, and treatment of those affected by fertility issues.
Her own experience of the impact of fertility issues as a Black woman, inspires her to strive for effective change and to influence and improve race equality and equity in fertility treatment. Jenny's key interest is for people from ethnic minority communities to have better outcomes and experiences, at any stage of their fertility journey.
---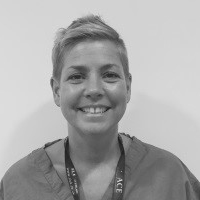 Dr Rachel Gregoire
Scientific Director at The Hewitt Fertility Centre and HFEA Person Responsible
Rachel has worked in the field of embryology for 23 years, starting her clinical training at Ninewells Hospital, Dundee Scotland where she completed a PhD in Developmental Science focusing on glucose metabolism in late human embryonic and fetal development. In 2008 she moved to the Hewitt Fertility Centre Liverpool, one of the UK's largest assisted conception providers, as Senior and then Lead Clinical Embryologist. In 2014 she worked with Glasgow Royal Infirmary as a Consultant Embryologist and HFEA Person Responsible where she led the scientific service in delivering cutting edge techniques and achieved a significant improvement in clinical and laboratory success rates. In 2017 Rachel returned to the Hewitt Fertility Centres in Liverpool and Knutsford as the Scientific Director and HFEA Person Responsible, where she continues to strive for excellence in laboratory techniques, and in clinical and laboratory success rates. The Hewitt Centres are leaders in the provision of training for future Reproductive Scientists and currently support both Andrology and Embryology students through their clinical training.
Rachel is passionate about the training and professional development of Reproductive Scientists, supporting the academic and clinical Reproductive Scientists of the future, and is Co-Chair for the Association of Reproductive and Clinical Scientists (ARCS) Education SIG who develop and provide all training opportunities available for the ARCS membership. Rachel is also Deputy Chair of ARCS and a mentor for Laboratory Directors and HFEA Persons Responsible in the UK.
---
---