---
The COVID-19 pandemic placed flexible work arrangements, especially remote work, in the spotlight.
Flexible working arrangements bring many benefits to an employee's life. Such benefits can include increased job satisfaction, an improved work/life balance and an increase in employee morale & motivation. Many employees are now seeking flexible working opportunities, with employers competing to adopt new and innovative ways of working to attract and sustain talent.
In recent months we have seen an increase in companies embracing flexible working, and launching smarter working strategies, centred around people taking ownership for their working day: allowing flexibility in where they work and when.
During this webinar, Nikki Slowey, Co-Founder and Director of Flexibility Works, will provide an overview of flexible working and some practical tips and advice to help your organisation.
The session will cover:
1. Current landscape and stats in relation to demand and supply of flexible working.
2. Benefits of flexible working for employers and employees including inclusion.
3. The risks of not adapting to flexible working.
4. Top tips to help you get flexible working right in your organisation in the current climate.
5. Overcoming common challenges.
---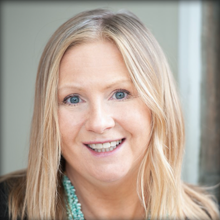 About Nikki
Nikki Slowey is the Co-Founder and Director of Flexibility Works. She is one of Scotland's leading experts in flexible working and has dedicated the past six years to directly supporting and encouraging employers to create flexible workplaces. She is a regular media commentator, public speaker and has contributed to research and books on flexible working. Nikki's background is in marketing and communications, previously running her own communications consultancy. Her career started in the finance and property sectors but as a true social entrepreneur, she has been drawn to working with, and for, non-profit organizations. Nikki is mum to three boys, enjoys being outdoors, cooking vegetarian food and she also runs wellbeing events.
---