---
Every recession has left hundreds of thousands of disabled people behind during the recovery. These people have joined the ranks of millions of long term unemployed, can we allow history to repeat itself? Can we afford to ignore the problem?
Covid-19 has also caused huge problems for people who were disabled and forced millions to shield for a long periods of time which has left mental health scars on millions of workers.
The long Covid is now a serious threat to the health and well-being of hundreds of thousands of employees, how will that play out on their performance at work?
We have also seen huge, positive changes, a shift in culture of remote and flexible working. How can we turn this to our advantage as a society to build back stronger and a more resilient workforce?
---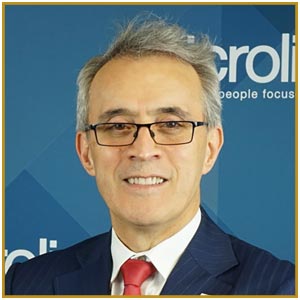 Dr Nasser Siabi OBE | CEO, Microlink PC (UK) Ltd.
Nasser is the CEO of Microlink PC (UK) Ltd founded in November 1992. The companies' core mission is to provide disability solutions and assistive technologies to both the workplace and educational facilities, working towards an inclusive society and offering support throughout a persons' lifespan.
Nasser was awarded an OBE in 2011 for his contribution in the field of disability. He is one of the founding members of the British Assistive Technology Association (BATA) and part of the DWP Disability Employer Engagement steering group. In 2015 he received a lifetime achievement award from the National Diversity Awards (NDA) for his contribution to people with disabilities. 2019 saw Microlink win the prestigious Inclusive Tech Alliance (ITA) Award for Diversity and Inclusion initiative for disability and in 2020 Nasser won the IoD Director of the year award, an accolade indeed during these unprecedented times.
In 2008 until the present day Microlink has worked alongside the Lloyds Banking Group to successfully create an award-winning workplace adjustment service for their employees. Microlink's award winning WPA service is now considered best practice and is widely used by over 31 other leading organisations in the UK and US.
LLOYDS BANKING GROUP / HSBC / GSK / AMERICAN EXPRESS / EY / KPMG / ACCENTURE / ITV / ENTERPRISE / BT / BARCLAYS / BANK OF ENGLAND / ROYAL MAIL / CHANNEL 4 / VIRGIN MEDIA / LEEDS CITY COUNCIL / TSB / DWP / FCA / NHS / NORTH WALES POLICE / LAND REGISTRY / SAGE
Nasser is consulted on policy and procedure by many organisations public and private in UK and international. He is an active and supportive partner of the Business Disability Forum and Purple Space and is regularly consulted with on high level Government and Civil Service policy and guidance.
Nasser is an active contributor to various disability forums and organisations. He spends a considerable part of his working life in advisory roles to education, central government and private sector bodies to improve the outcomes for the disabled people. He has also served as a board member for some of these organisations and is considered an influential person in the field of equal opportunities for disabled people.
---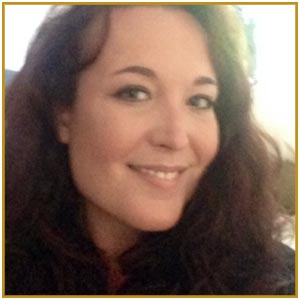 Helen de Bretton | Microlink PC (UK) Ltd.
Awarded a Masters Degree in 2015 researching "Perceptions, Awareness and Relevance of Non-Visible Disabilities to Employers. Director of Corporate Services with 24 years' experience in the disability industry. Specialist consultant to organisations in workplace adjustment services and disability within the workplace. Architect of the award winning workplace adjustment service, first championed by Lloyds Banking Group, now delivering unparalleled benefits to multiple large UK and Global organisations. Designed and implemented managed services to assess, supply, train and support over 500,000 employees with disabilities or health conditions that impact their work, increasing productivity and reducing absence by 76%. Specialist topics include Workplace Adjustments (WPA), neurodiversity, mental health, wellbeing, project management, business process engineering and gap analysis, workplace adjustment workshops and consultation for organisations and stakeholders i.e. Health and Safety, Diversity, Inclusion, HR, Technology Procurement, Occupational Health, Facilities Management. Neurodiversity, Mental Health, Policy Design, change management, statistical analysis, programme management.
Leading an experienced, passionate team with in-depth disability and product knowledge who deliver practical interventions by identifying the impact a condition has in the workplace. The service is backed up by data that proves the significant improvement in retention, engagement and performance.
Microlink has a comprehensive portfolio to suit any size organisation including; 4,000 range of ergonomic/assistive solutions, holistic workplace assessments, business advice and consultancy, product and disability awareness training, workplace coping strategies, expert management and co-ordination of employee adjustments to ensure the right solution is in place.
---