---
Inclusive Companies are proud to partner with Auto Trader UK to deliver a thought-provoking virtual event for International Day Against Homophobia, Biphobia & Transphobia (IDAHOBIT). We are delighted to invite you and your colleagues to attend this occasion.
With IDAHOBIT approaching, we take this crucial opportunity to unite through collective challenges, storytelling, and lived experiences, by showcasing an array of inspirational speakers who will be sharing their stories as we aim to break down barriers.
In addition, a powerful panel session will take place as we delve into various aspects of IDAHOBIT and whether the dial has moved since its inception 17 years ago. Our audience will have the chance to ask vital questions as we explore education, allyship, and tangible actions.
IDAHOBIT was created in 2004 to draw the attention to the violence and discrimination experienced by lesbian, gay, bisexuals, transgender, intersex people and all other people with diverse sexual orientations, gender identities or expressions, and sex characteristics. May 17 is now celebrated in more than 130 countries. We are thrilled to add our own spin to the campaign.
Auto Trader is the UK's largest automotive marketplace for buying and selling vehicles and is a passionate advocate of the diversity agenda. The company invests in their employees and work tirelessly to ensure their diverse teams are supported, that they feel included and inspired. As part of their ongoing diversity strategy, Auto Trader haspartnered with Inclusive Companies to lead in the movement for pioneering change and will continue to take action not just on IDAHOBIT, but all year round.
We hope you can join us.
---
Itinerary
---
10.30 – 10.40
Louisa Brown, Fraud Analyst, Auto Trader | Event Introduction
---
10.40 – 10.55
Peter Tatchell, Human Rights Campaigner & Director, Peter Tatchell Foundation | Has the Dial Moved?
---
Video: Stories of IDAHOBIT
---
11.00 – 11.55
Panel Session and Q&A
Peter Tatchell, Human Rights Campaigner & Director, Peter Tatchell Foundation

Melissa Grant, IT Service Management Professional, Public Speaker & Musician

Laks Mann, Met Police Officer, Met LGBT+ Network Executive Committee Member & Founder of Gaysians

Christina Riley, Trans Rights Activist, Director of EDI Construction Ltd, & Founder of Building Equality

Finn Warman, Creative Producer, Artistic Director & Founder of Andro & Eve
---
11.55 – 12.00
Closing Remarks from Louisa Brown
---
Guest Speakers
---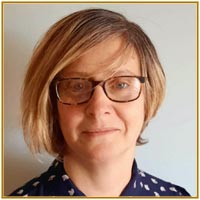 Louisa Brown
Fraud Analyst | Auto Trader
Louisa Brown is a Fraud Analyst for Auto Trader, where she has worked for almost 15 years in various roles.
Since 2018 Louisa has been a facilitator for the LGBT+ Network at Auto Trader, a position which means a great deal to her. The aim of the network is to bring together colleagues from across the business to raise awareness and to make a difference to LGBT+ colleagues and communities. This is achieved through education, engaging with external communities and make positive changes within the organisation to make Auto Trader even more inclusive. Louisa identifies as Bi and is proud to be a Bi Role Model within Auto Trader, she has a special interest in championing Bi colleagues and communities by breaking down misconceptions and having those all-important 'uncomfortable conversations'.
In a previous life Louisa was a Theatre Maker, something she is still extremely passionate about. Having obtained a BA (Hons) in Theatre from the University of Wolverhampton and a PGDip from LIPA she began her career in Aberdeenshire working with young people in Youth Theatre Development. Louisa currently volunteers in the Local Ambassador Programme for the Royal Exchange Theatre, Manchester as well as occasionally making her own theatre when the opportunity arises.
---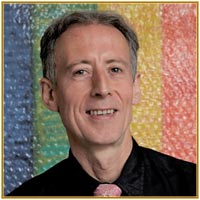 Peter Tatchell
Human Rights Campaigner & Director | Peter Tatchell Foundation
Peter Tatchell has campaigned for LGBT+ freedom for half a century, since the age of 17 in 1969. A pioneer of the London Gay Liberation Front from 1971 and a founding member of the LGBT+ direct action group OutRage! in 1990, he's outed homophobic bishops, exposed the Nazi war criminal SS Dr Carl Vaernet, and ambushed anti-gay Prime Ministers and sports stars. His human rights activism resulted in him being beaten badly by President Mugabe's bodyguards in Brussels in 2001 and by Russian neo-Nazis in Moscow in 2007. He is Director of the Peter Tatchell Foundation: www.PeterTatchellFoundation.org @PeterTatchell
---
---
Christina Riley
Managing Director | LGBT Construct Limited & EDI Construct Ltd
Christina Riley is the Managing Director of LGBT Construct Limited & EDI Construct Ltd. She is a leading voice on LGBTIQ+ inclusion in Engineering & in the Construction sector. Christina is a founding member of the Building Equality Network, an alliance of over 50 tier one construction engineering companies and consultants. She is also a steering committee member of InterEngineering – who look at empowering LGBTQ engineers of all sectors. Christina runs the LGBTconstruct global forum on social media and has just been recognised over in the USA by the leading Engineering magazine ENR for her global work on diversity and inclusion in Engineering. Christina transitioned back in 2014 at Balfour Beatty following the launch of their LGBT & Allies Network & has gone on to be a public speaker on inclusion at companies like Rolls Royce, Walt Disney Company and Institute of Engineering & Technology. Christina was awarded Corporate Rising Star at the 2017 British LGBT Awards. More recently Christina has been recognised in the Involve OUTstanding lists supported by Yahoo Finance. Christina hosts the main stage at London Build Expo , held at Olympia ,on subjects including diversity , inclusion and Women In Construction. Christina is also on the diversity and inclusion advisory group for the Chartered Institute of Building. In 2019 , Christina co-founded the first industry disability network, Construct-Ability for the construction sector which is being supported by the CIOB.
---
---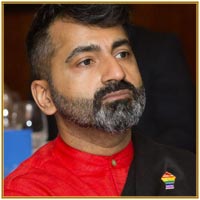 Laks Mann
Police Officer | Met Police
Laks is a Met Police Officer and a Met LGBT+ Network Executive Committee Member, specialising in Intersectionality and Community Engagement. Laks is Secretary for the National LGBT+ Police Intersectionality Working Group, and a confirmed keynote speaker at the National LGBT+ Police Conference 2021. Laks is an appointed Mayor of London Equality, Diversity and Inclusion Adviser to City Hall and advocates through an intersectional lens of race, ethnicity, faith, LGBTQ+, and working class lived experiences.
Laks is LGBTQ+ Curator for South Asian Heritage Month and is the Founder of Gaysians, a community-led national LGBTQ+ organisation he built to increase visibility of the UK's South Asian queer community. Laks is listed in the UK's Top 30 BAME Leaders of 2020 by University of Oxford, House of Commons, and OBV. Laks is a 2020 Finalist for the National Diversity Awards, British Diversity Awards and European Diversity Awards.
---
---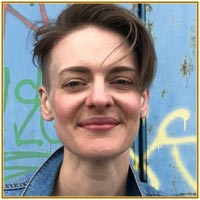 Finn Warman
Artistic Director and CEO | Andro and Eve
Finn is the Artistic Director and CEO of Sheffield based queer arts organisation, Andro and Eve. Andro and Eve provide talent development and performance opportunities for queer artists, and spaces for the LGBTQ+ community to come together. Finn has worked as an artist, designer and producer in the cultural and education sector for 15 years. Specialising in large – scale participatory arts projects, they have a wealth of experience in partnership working, leadership and talent development.
---
---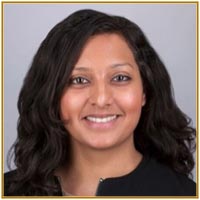 Melissa Grant
IT Service Management Professional, Public Speaker & Musician
Melissa has built her career as a visionary and service management professional with extensive client services and operational development experience within highly competitive markets such as regulated financial services, media, mining & metals and architecture. She enjoys building trust and networks across fragmented business units and uses her experience of coming from the front line of IT Service Desks all the way through to C-Suite technology advisory to build a reputation as a collaborative communicator continually focused on promoting synergies across global units to drive positive change while utilising technology, innovation and relationship management as a key enabler.
Previous roles include Client Engagement Director at Prudential, IT Service Manager EMEA for NBC Universal and Executive Technology Services Manager at Daily Mail & General Trust.
---
---