When:
5th August 2020 @ 11:30 am – 12:30 pm
Europe/London Timezone
2020-08-05T11:30:00+01:00
2020-08-05T12:30:00+01:00
---
Young people with Special Educational Needs and Disabilities make a highly positive and significant impact to your business. Our programmes which are available nationally will show you how you can gain capable loyal dedicated and passionate workers/colleagues within your teams to make you a truly inclusive employer or run year long internships to help develop their skills and talents.
Lighthouse Futures Trust has developed a Supported Internship Programme called Talent City working with highly inclusive organisations like Yorkshire Water, KPMG, John Lewis, Sodexo, Johnson and Johnson to ensure these young people acquire a fabulous set of relevant work skills that will lead them to paid employment. From finance departments to tribology labs, from catering to complex water operations, from customer services desks to chefs in major hotels we work with highly committed young people that all want to succeed!
---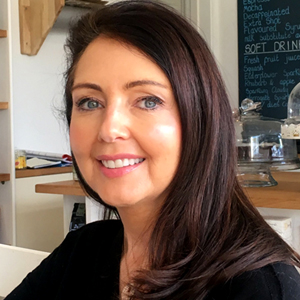 About Katie Parlett MBE
For the past 3 decades, CEO Katie has been a driven, dynamic and creative business woman, building successful companies in the IT industry. She is also the parent to 2 amazing kids, one of which, her
daughter, has Autism and Rett Syndrome.
Through the needs of her daughter and those of 4 families also with children on the autistic spectrum the team came together to build a very special school, Lighthouse School, which was the first special Free School in the country. Their collective business skills, tenacity, drive, and passion created a unique school focusing on destinations for life to ensure all young people have better life chances. Having spent so many years working in business, Katie is putting all her experience and connections to good use to bring special education together with the business world in a way that enables the employer to tap into the hidden talents of our amazing young people and allow each student to shine.
---