When:
2nd November 2022 @ 11:00 am – 12:00 pm
Europe/London Timezone
2022-11-02T11:00:00+00:00
2022-11-02T12:00:00+00:00
---
Are you concerned about present day challenges, ensuring we have the values of E D & I leading the way to a more inclusive world.
This webinar looks plainly at where we are at and asks the question "What are you going to do about it?" Positive social change against the backdrop of rights being stripped away is not an easy task. It takes bravery and the ability to take a cold hard look at ourselves in the process.
Ellie Lowther FRSA joins Inclusive Companies once again for Trans Awareness month, with an insightful overview of the challenges faced by those who seek to exist with a sense of equity in our world. The vision Ellie relays gives us all the opportunity to rediscover the way forward with the filters off!
If you care, if you dare, Join us. We will be there! #freetobeme #wearethechange
---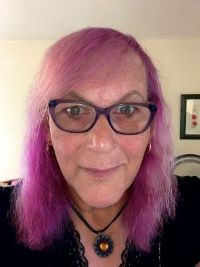 About Ellie
Ellie Lowther FRSA brings her own unique style to the world of diversity & inclusion. Making a real difference wherever she delivers. Ellie has personally overcome so much in life which makes her sunny positive attitude even more remarkable.
Ellie has quite a CV in the area of inclusion and was invited by the RSA to become a fellow in 2021 for "pushing the understanding of inclusion around the UK"
Ellie created the first trans specific "our house" project in the UK, Supported countless people along their journey and educated many thousands along the way. She brings those values and her passion for inclusion to the world of business with her social purpose company Essential Learning Curve Ltd and works across many sectors, including Colleges, Prisons, Health care, public and private sector.
Working across such a broad range of areas, she has valuable insight into trans inclusion within the workplace and wider society. Ellie was recognised for the work she does in 2019 as an NDA finalist in the Positive Role Model category.
---