---
Webinar Description: This webinar has been researched and designed to provide an insightful backdrop for your people striving to create an inclusive modern-day environment for their people to not only survive, but to thrive! We see what we have perhaps always seen, but will now attempt to think what we have not yet thought about how we deliver our everyday business efforts through our people and beyond. We challenge our relationship with failure and how we take false comfort in those who are a stark resemblance of ourselves. We will learn that it pays to be more curious of others and realise the benefits of applying empathy whilst reserving judgement. Finally, by empowering all others to have a voice, we create an inclusive business that is significantly more sustainably productive and one that retains and attracts the best talent.
Webinar Objectives:
• To appreciate the value of diversity of thought and having respect for others.
• To understand the key elements of delivering inclusive leadership.
• To share how to best create an environment for everyone to regularly get involved and reach their potential.
---
Presenters
This event will be presented by David Nikolich and Sue Liburd MBE DL.
---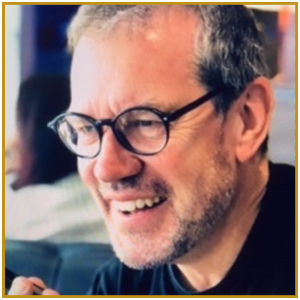 David Nikolich, Managing Director
David is founder and Managing Director of ABSTRACT, an award winning learning and development company operating with a number of global brands internationally. He has had extensive professional experience over the years, leading and driving businesses, ensuring that they have the right people, exuding the right behaviours and within the right environment, for the benefit of the Organisation's goals and objectives.
David has developed a highly-regarded reputation for his commercial acumen that has delivered superior and sustainable results for many organisations over more than two decades. Key to these successes is his deep understanding of human potential and how to realise our innate ability to deliver top results at the highest levels. Having had previous Corporate board experience, he currently sits on the board of ABSTRACT. He is also on the advisory board of Land Rover and is a former Committee member of the Prince's Trust.
---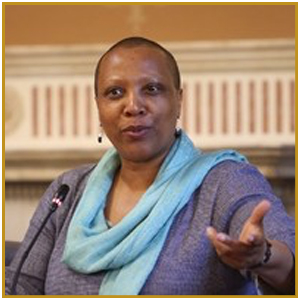 Sue Liburd MBE, DL, non-executive Director
Sue is an award-winning businesswoman, human capital innovation consultant and business mentor. Sue has a special interest in assisting under-represented groups achieve C-suite success and is a recognised voice in the promotion of the importance and understanding of intersectionality and equality as a driver for business success. Sue was awarded an MBE in 2016 in recognition for her services to Business, Charities and Voluntary organisations. She won the Champion of Inclusion Award at the 2019 Inclusive Companies Awards and was listed in the 'HERoes 100 Women Executives List' for 2020, showcasing role models who are leading by example and driving change to increase gender diversity in the workplace. Sue is a non-executive director of ABSTRACT.
---
About ABSTRACT
ABSTRACT are a multi-award winning Learning and Development company who expertly design and deliver leadership and development programmes that change people's lives and aim to make the corporate world a better and fairer place. Our main specialisms are;
Career Management, particularly the advancement of underrepresented groups.

Inclusive Leadership and Critical Thinking.

Cultural Change and Building Modern Businesses fit for today's social objectives.
We work with clients in the UK, Ireland and also internationally. We also present at business events, conferences and expert forums on these topics, offering our experience, expertise and insight as speakers, hosts or panel members.
ABSTRACT won The External Learning Solution of the Year at The Learning Awards. 2021. Our career management development programme, ACCELERATE, won the Diversity Initiative of the Year at the 2019 Women in Finance Awards in Ireland and was a finalist in 2019 for Best Diversity and Inclusion Programme at the Training Journal Awards.
---