Imposter Syndrome – A Wicked Problem To Solve. Delivered by ABSTRACT presenters Anne Clarke and Mark Fryer

Behind the faces and in the minds of many successful people lurks a pervasive condition. It's called the imposter syndrome. It is highly prevalent in high achievers, women and people from underrepresented minority ethnic and religious groups. If left unchecked it can lead to a wide range of psycho-neuro-biological conditions such as stress, anxiety, and depression. Like all wicked problems the imposter syndrome can be difficult to solve due to its complexity, contradictory and ever-changing dynamic. This talk offers fresh perspectives on the syndrome and its mercurial nature. It explores a number of proven strategies and interventions to disrupt and resolve its insidious impact.
---
Objectives:
• How to understand Imposter Syndrome.
• How to interpret it.
• How to combat it.
---
Our Presenters
---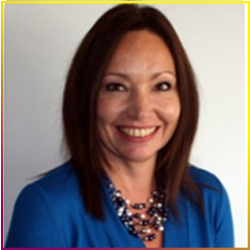 Anne Clarke, Programme Manager
Anne leads the delivery of client programmes for learning and development company ABSTRACT, including the award winning Career Management Development Programme, ACCELERATE, successfully delivered since 2013 to well over 1000 women across many organisations countries, covering topics that include Building Superior Confidence, Organisational Politics, Personal Brand and Profile, Attracting Sponsors and Mentors and Boardroom Readiness. As a qualified Chartered Manager, leadership coach and a highly skilled presenter and facilitator, Anne is equally adept working with large groups, teams or individuals. Following a successful career in financial and banking industries, where she lead a regional team, Anne started her own leadership development and coaching consultancy, working with business leaders from SME and large corporate businesses across all sectors.
---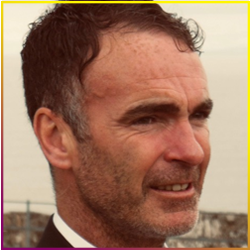 Mark Fryer, Commercial Director
Mark is a Director and board member of ABSTRACT. He enjoyed a successful 20 year career in banking and financial services during which time he created and led a Private Banking and Wealth Management division of over 1,000 people. He believes that his achievements are a consequence of 'simplicity of thought' and courage. Mark specialises in leadership, performance management, strategic change, critical thinking and decision making for ABSTRACT and works with a diverse range of clients from clinical anaesthesia and respiratory equipment manufacturing to global stationery distribution, as well as banking and financial services. Mark lives in Northern Ireland with his family, loves outdoor pursuits and is a volunteer crew member for RNLI.
---

About ABSTRACT
ABSTRACT specialise in improving business through people by creating and delivering award-winning Learning and Development programmes. They work with clients in the UK, Ireland and internationally and also present at business events, conferences and expert forums on these topics, offering their experience, expertise and insight as speakers, hosts or panel members.
Their specialisms are;
Cultural Behavioural Change

Leadership, Management and Career Development

Equality, Diversity and Inclusion, particularly the advancement of women and underrepresented groups

Critical Thinking, Judgement, and Decision Making
website www.abstractuk.co.uk 
LinkedIn https://www.linkedin.com/company/abstract-uk
---