When:
16th February 2023 @ 11:00 am – 12:00 pm
Europe/London Timezone
2023-02-16T11:00:00+00:00
2023-02-16T12:00:00+00:00
---
Inclusive awareness within organisations is on the rise in the UK but creating a workplace that is truly inclusive and supportive of the needs of all staff at all levels is not always easy to achieve. For most organisations it can seem to be a moving target. Yet there are organisations that are managing to create a culture of inclusion more effectively than others.
In this webinar, we will explore the importance of having an inclusive strategy for your organisation that is relevant. We will also take a brief look at one of the main keys to maintaining relevance and effectiveness. Equity can be the turning point to bringing a higher level of understanding of inclusion and making its practice within an organisation appropriate.
Find out about how the new Inclusive Companies Consultancy is working with organisations to support their inclusive leadership strategy.
Facilitated by Sandra Pollock OBE and Paul Sesay.
---
About the facilitators
---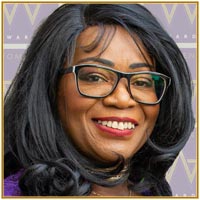 Sandra Pollock OBE
Sandra Pollock OBE is the Founder of Open Mind Training & Development Ltd, The Women's Awards, and Inspiring You CIC.  Sandra brings more than thirty years' experience and knowledge spanning a wide range of sectors.
Her award-winning expertise includes Leadership, Management, People development, Organisational Change, Diversity, Equality, Inclusion and Membership growth. Sandra has worked with a range of business sectors including Banking, Human Resources, Transport, Manufacturing, Engineering, Social Care, NHS, Membership, and the Voluntary sectors.
In addition to Executive Coaching at senior level, her skills incorporate facilitation, training, and development of programmes for Universities, Higher and Further education organisations as well as blue-chip companies.
Sandra's business acumen has earned her numerous awards in recognition of her professional, community and business development contribution nationally.
Sandra is an international speaker, author, and equality activist.
Recently listed in the Queen's New Year's Honours List 2021, Sandra was awarded the Order of the British Empire (OBE) for services to Equality.
---
Paul Sesay
Paul Sesay is the Founder and CEO of Inclusive Companies Limited, the National Diversity Awards, the Inclusive Top 50 UK Employers List, Inclusive Awards and D&I recruitment company Precedent Group. Paul's business acumen has mainly been with a social focus.
With over eighteen years' worth of experience Paul is a leading figure across the Diversity, Equality and Inclusion sector, having worked with some of the largest organisations in the world on their D&I profiles. Passionate about inclusion across all protected characteristics, Paul continues to work holistically with diverse communities and inclusive organisations across the UK, encouraging and supporting individuals and groups from various backgrounds to achieve, empowering disadvantaged groups across the nation. Paul's initiatives have helped thousands of organisations and individuals get recognised for their hard work and dedication to the diversity agenda.
---