When:
15th July 2020 @ 11:30 am – 12:30 pm
Europe/London Timezone
2020-07-15T11:30:00+01:00
2020-07-15T12:30:00+01:00
---
People are a company's key asset, and in most companies their people will come from all walks of life and reflect the demographics of the geographies they operate in. Diversity is important, and if the diversity or the differences of their people are to thrive and benefit organisations, then inclusion is the key to unlocking potential and enabling diverse talent to thrive. Many organisations conduct some sort of talent management with supporting talent strategies, but just how inclusive is their approach to talent management, and what can you do to make it better. This webinar packed full of useful hints and tips in getting it right, food for thought and actions which can be implemented straight way.
The webinar will look to explore;
Why inclusive talent management is important in today's climate

What talent management is

How to make it more inclusive and considerations for the virtual workplace

Pitfalls to avoid, hints and tips and some practical takeaways
---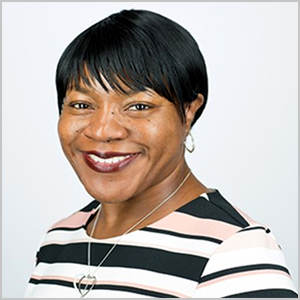 About Fiona Daniel
Fiona is an HR qualified diversity and inclusion leader and D&I company award winner with over 15 years' experience of leading and growing the global diversity & inclusion agenda for one of the largest banking and financial service organisations in the world, including leading the UK as the Head of Diversity and Inclusion.
Fiona is passionate about people and inclusion and works tirelessly for the implementation of a holistic strategic approach which underpins all aspects of people decisions in business. She is an awards judge, speaker, panelist, thought leader, mentor and career coach.
After great success at HSBC she has established her own consultancy business FD2I, focused on driving action which aspires to move from diversity to inclusion. She is also the co-founder of Inclusive CEOs a peer to peer network connecting and engaging CEOs and their C suite executives to Commit, Act and Lead on the diversity and inclusion agenda. As if that was not enough, she has recently co-founded and established the Black Leaders Network whose aims being a positive force for change for Black inclusion and equality.
Fiona is a company member of the UN Women National Committee UK, chaired by Baroness Sandhip Verma supporting the Trustees in their aims for better gender equality UK and globally.