---
This year the focus for International Women's Day is to explore the impact of the digital gap on widening economic and social inequalities.  In this webinar we talk with women who have made their career in the area of Science, Technology, Engineering and Mathematics (STEM) to learn about their career journey and experiences as they've faced the gaps and issues for women in these fields. We also explore what they think organisations can do to improve equality for women in STEM fields.
---
Chair: Sandra Pollock OBE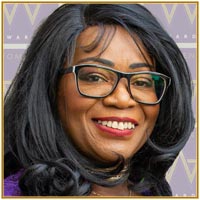 Sandra Pollock OBE is the Founder of Open Mind Training & Development Ltd, The Women's Awards, and Inspiring You CIC.  Sandra brings more than thirty years' experience and knowledge spanning a wide range of sectors.
Her award-winning expertise includes Leadership, Management, People development, Organisational Change, Diversity, Equality, Inclusion and Membership growth. Sandra has worked with a range of business sectors including Banking, Human Resources, Transport, Manufacturing, Engineering, Social Care, NHS, Membership, and the Voluntary sectors.
In addition to Executive Coaching at senior level, her skills incorporate facilitation, training, and development of programmes for Universities, Higher and Further education organisations as well as blue-chip companies.
Sandra's business acumen has earned her numerous awards in recognition of her professional, community and business development contribution nationally.
Sandra is an international speaker, author, and equality activist.
Recently listed in the Queen's New Year's Honours List 2021, Sandra was awarded the Order of the British Empire (OBE) for services to Equality.
---
Panellists:
---
Suzanne Davies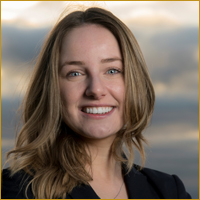 Suzanne Davies is a Consultant at Lux Research, an emerging technology research and advisory firm. In this role, Suzanne delivers bespoke client projects related to technology scouting, technology partnership recommendations, and options to commercialize new technologies in agrifood and consumer packaged goods.
Prior to joining Lux, Suzanne worked at PepsiCo International for more than 6 years in R&D across both long-term research and commercial new product development. At PepsiCo, she was an R&D Scientist and led projects focused on technical unlocks for new business, alternative ingredients, and low-fat technology solutions in the snacks category. Prior to this, Suzanne was R&D lead for Future Brands, an incubator focused on rapid commercialization of new-to-PepsiCo technologies. Suzanne also founded and co-led a team of 80 ambassadors across the PepsiCo U.K. STEM initiative, which in 2019 showcased to 10,000 students STEM opportunities within the food industry. She holds an M.Phil. in Food Science and Engineering and a B.Sc. in Food Science and Nutrition, both from the University of Nottingham.
---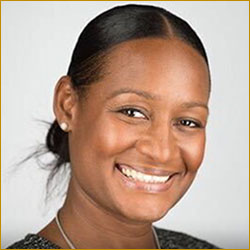 Dr Rashada Harry
Rashada Harry is recognised as one of the UK's Top 100 Ethnic Minority Leaders (Empower and Yahoo, June 2019).
Rashada is known in particular for her thoughts on diversity in the workplace, employee engagement and helping the next generation of talent reach their potential.
Rashada is an enterprise technologist at Amazon Web Services (AWS) in the UK as well as being a STEM ambassador and volunteer charity worker, having dedicated her time to projects in both Europe and Africa. Prior to AWS, she spent nine years with Cisco, joining them as the only black female on their highly competitive Europe-wide sales academy programme, where she realised that there was a need for more diverse talent in the technology industry.
She co-founded and launched the award-winning Your Future, Your Ambition STEM initiative in 2012 to help organisations and students connect and to help bridge the diversity gap. Over 6,000 students are involved to date.
---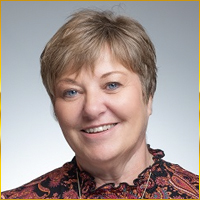 Leanne Bonner-Cooke MBE
Leanne started her career as an accountant in 1986, she trained whilst working and became qualified in 1991.  Leanne then made the transition into IT, as she had a passion for business transformation using technology and software.  Leanne then pursued a corporate career in IT, undertaking many different roles, from Project Manager, Business Analyst and Head of Business System.  In 2007, Leanne decided to leave the corporate world and set up her own business Evolve-IT Consulting Limited (Evolve) a Bespoke Software Development Company, which she grew to >£2m before her exit in 2020.  In 2018 Leanne, set up e-bate Limited the supplier of a SaaS Intelligent Rebate Management solution with the vision of being recognised at the SaaS leader in intelligent rebate management.
---