When:
6th July 2021 @ 11:00 am – 12:15 pm
Europe/London Timezone
2021-07-06T11:00:00+01:00
2021-07-06T12:15:00+01:00
---
Research tells us that unconscious bias training is great for raising awareness, but that it is not the silver bullet which people once thought it was. Henri Bergson once said, 'The eye sees only what the mind is prepared to comprehend'.
During this 75 minute introduction to conscious inclusion we will start to work with the idea of Bergson's principle to explore:
The salient identities of the individual and the team to identify invisible barriers and drivers to belonging which can hinder or enhance performance
What is needed at an individual, team and organisational level to promote conscious inclusion
Required individual and corporate everyday actions, the cumulative effect of which lead to organisational culture change
Places are limited, so early booking is recommended!
---
This event is for Members Only – to secure your place, please email info@inclusivecompanies.co.uk
---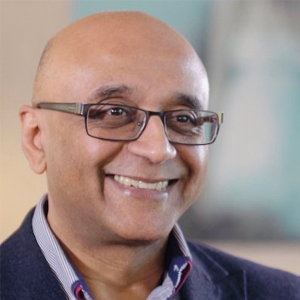 About Jiten
Jiten Patel, ACIB. Jiten is a recognised Conscious Inclusion thought leader, an award-winning Equality, Diversity, and Inclusion strategist and practitioner, a published author and blogger about maximising Inclusion through diversity. He has developed specific expertise in the fields of consciously inclusive leadership, race and anti-racism, cognitive biases and microaggressions, stereotype threat, structural privilege, consciously inclusive strategic planning and operational implementation.
Jiten started out in Financial Services where he worked in commercial banking, international trade finance, corporate relationship management, treasury operations, project management and finally in Equality and Diversity. Jiten has undertaken a range of projects including:
Conducting benchmark reviews
Setting up positive action programmes
Developing staff diversity networks
Diversity and inclusion Reviews
Researching barriers to career progression for underrepresented staff
Sourcing diverse talent pipelines
Facilitating C-suite strategic planning events
Leading strategic interventions, and other Inclusion related research
Jiten is also the author of 'Demystifying Diversity', which was described by People Management magazine as, "…a welcome addition to the Inclusivity debate [and] an invaluable introduction to a topic that is often presented in academic terms".
---