When:
11th May 2021 @ 2:00 pm – 3:00 pm
Europe/London Timezone
2021-05-11T14:00:00+01:00
2021-05-11T15:00:00+01:00
Black Leaders are proud to partner with the Open University to deliver an engaging virtual event highlighting the planned and groundbreaking Black Leaders Empowerment Programme!
Focussing on developing capacity, collaboration and agency, the Black Leaders Empowerment Programme will draw on cutting edge approaches to leadership and development. This informative virtual event will see an array of key representatives from the Open University, explore how the programme will support and inspire individuals to become impactful agents of change, whilst building a learning community that will provide a future resource for development.
---
Itinerary
---
14.00pm – 14.05pm
Paul Sesay, CEO/Founder, Black Leaders
Event Launch & Introduction
---
14.05pm – 14.15pm
Sonia Bassey MBE, Director of Public Sector Transformation | Cheshire East Council
'The Journey of Black Leaders and the Leadership & Empowerment Programme'
---
14.15pm – 14.30pm
Professor Marcia Wilson, Dean of Equality, Diversity & Inclusion | The Open University
'The Importance of Black Leadership in the UK'
---
14.30pm – 15.00pm – Panel Session (Q&A)
'Introduction to Black Leaders Leadership & Empowerment Programme'
---
Owain Smolovic-Jones, Senior Lecturer in People Management and Organisation

|

The Open University
Fidele Mutwarasibo, Job Title TBC

|

The Open University
Professor Marcia Wilson, Dean of Equality, Diversity & Inclusion

|

The Open University
Sonia Bassey MBE, Director of Public Sector Transformation

|

Cheshire East Council
---
15.00pm
Closing Remarks | Event Close
---
Guest Speakers
---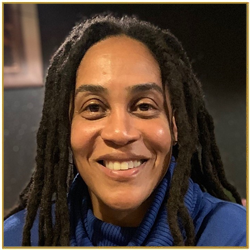 Professor Marcia Wilson
Dean of Equality, Diversity and Inclusion | The Open University
Professor Marcia Wilson works at the Open University (OU) as the Dean of Equality, Diversity and Inclusion. Prior to the OU, Marcia worked at the University of East London for 12 years where she established the UK's first Office for Institutional Equity (OIE) and held the position of Dean. Her work includes equality projects with Universities UK and London Higher to tackle racism in higher education institutes. Less than 0.5% of the senior managers in universities are Black women. This makes Marcia, who is a multiple award winner for her work in higher education, one the few Black women leaders in higher education in the UK. She uses her platform to raise awareness about inequalities and generate institutional change.
Marcia has a PhD in Sport Psychology from the University of Iowa. She has held various roles throughout her career including Head of the School of Health, Sport and Bioscience and Head of the Sport Science department at UEL. She spent 10 years studying and working in the USA. She has also worked for eight years in sport psychology at the Football Association with the women's national team (U15s, U17s and seniors) and has also worked in Rugby Union with elite women's teams and coaches.
Marcia is a Trustee for a Multi-Academy Trust in East London and sits on the Council of Deans of Health's Anti-Racism Advisory Board.
---
Dr Owain Smolovic Jones
Senior Lecturer in People Management and Organisation | The Open University
Owain Smolović Jones is Director of the OU's Research into Employment, Empowerment and Futures (REEF) academic centre of excellence and a leadership scholar. Owain's research primarily focuses on practices of collective and democratic leadership within organisations. Most recently he has been thinking about the geographical and technological dynamics of leadership, particularly within urban environments and in relation to environmental leadership.
Owain has investigated the organisational dynamics of political parties, particularly in relation to gender representation and resistance. Working to better understand the language of leadership, he has focused on the 'romanticization' of the discourses of individual and collective forms of leadership, exploring the implications of such constructions for disempowering people and groups.
Together with Keith Grint he has developed the 5Ps model of leadership (person, process, product, position and purpose), to be published in a forthcoming book with Palgrave. He has published papers in esteemed journals such as Work, Employment and Society, Human Relations, Organization Studies, Gender, Work and Organization, Management Learning, Organization and Leadership.
Owain tries to design innovative teaching materials at undergraduate and postgraduate level that engage and challenge students to think expansively about leadership and organisational ethics. He is currently developing an MBA unit that supports managers in transitioning to green forms of organisation.
---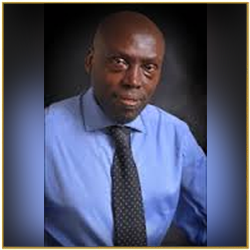 Dr Fidèle Mutwarasibo
Fidèle has worked in various capacities in the voluntary sector for over two decades. His experience includes working in community development (Rwanda); emergency and relief (Democratic Republic of Congo); immigration, migrants' integration, advocacy and equality, diversity and inclusion – (Ireland).
Since moving to the UK, he has been active in Citizens: MK, Citizens UK, Milton Keynes Community Foundation and Milton Keynes Gallery. Fidèle's focus in the UK has been on equality, diversity and inclusion and hate crimes.
---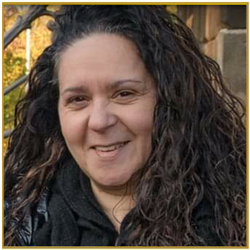 Sonia Bassey MBE
Director of Public Sector Transformation | Cheshire East Council
Sonia Bassey MBE has spent nearly 40 years working in communities and creating life opportunities for people from diverse and disadvantaged backgrounds. Growing up in the vibrant and active L8 area of Liverpool, Sonia became an entrepreneur at just 19 when she established herself as a community artist and director of her own business, which she still runs today. Currently she works as Director of Public Sector Transformation for Cheshire and Warrington, leading transformation of services across the sub region. As well as chairing the Board of Trustees at Africa Oyé – the UK's largest celebration of African music and culture, Sonia is also Chair of Liverpool charity Mandela8, who are developing a memorial, representing an outdoor classroom, to Nelson Mandela in Princes Park, Toxteth, Liverpool 8. Throughout her career, Sonia has secured over £20M to support vulnerable and complex families.
---