When:
7th September 2023 @ 11:00 am – 12:00 pm
Europe/London Timezone
2023-09-07T11:00:00+01:00
2023-09-07T12:00:00+01:00
---
"Go on, just have one!'
"Don't be so boring!"
"Are you pregnant?"
Part of creating an inclusive workplace culture is ensuring everyone feels a sense of belonging. Placing drinking at the heart of workplace culture creates barriers to entry and success and can lead to team members who refrain from alcohol for religious, medical or personal reasons feeling ostracized.
According to recent research by Drinkaware, 43% of working adults surveyed said they felt too much pressure to drink at work gatherings. With Diversity and Inclusion at the centre of this webinar, Janet Hadley, founder of Choose Sunrise, will be sharing her personal story about ending her love affair with wine, with a focus on the impact that the workplace has had on her drinking career. With a pragmatic and non-judgemental approach, Janet will bring you some of the latest research around alcohol, how it works on your body and brain and some of the best practice initiatives that the most progressive employers are adopting now to create a sober inclusive workplace, where everybody feels safe and included.
You'll leave this webinar with:
An understanding of 'grey area drinking'
The latest data around drinking behaviour in the UK
How alcohol plays into workplace Equality, Diversity & Inclusion
An appreciation of the importance of making changes in the workplace
Some practical tips that you can put in place in your own workplace today
---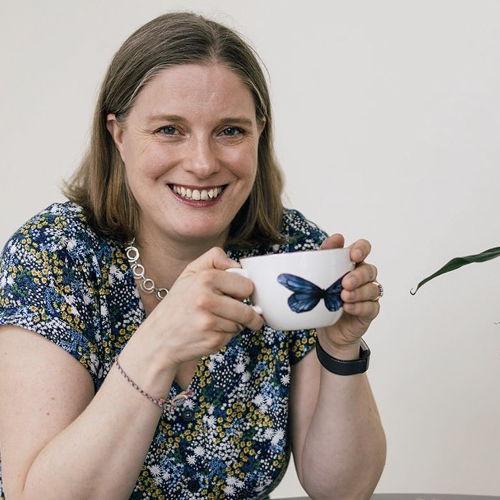 About Janet
Meet Janet Hadley, mum of 3, pianist, founder of Choose Sunrise and Senior Leader in the Grocery Retail Sector. Janet had a job, a nice house, good schools and all the rest of it. Yet, she regularly used to wake up, dry mouth, head banging and promising herself she'd learn to moderate her drinking. In June 2020, she sent the Wine Witch packing for the final time and opened her mind to the possibility of living alcohol free.  She hasn't looked back.
As an accredited Sober Club Coach with over 23 years' experience in senior management positions at 2 of the UK's top grocery retailers, Janet recognises that there are 'grey area drinkers' in every workplace who are afraid to ask for the support, motivation and inspiration they need to help them re-set their relationship with alcohol. That's why she founded Choose Sunrise, a company dedicated to eliminating the stigma surrounding alcohol use disorder.
Sunrise work with employers to create a bespoke, tailored programme for your business that delivers an alcohol safe workplace, as well as creating a cultural shift that builds psychological safety and empowers individuals to make positive life changes. They specialise in delivering workplace webinars, peer support groups, line manager training and even pop-up alcohol-free tasting events (which are fantastic for team building) to help employers create an Alcohol Safe Workplace™, without killing the buzz.
---